Lift Covid-19 curbs on social group sizes for vaccinated family members from same household
At present, Covid-19 rules stipulate that people may dine out or visit public places only in groups of no more than two persons.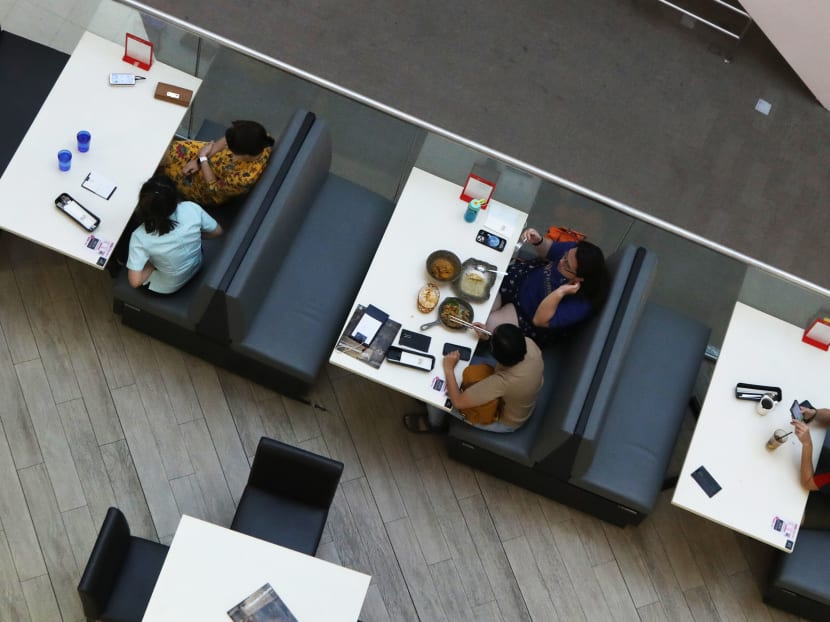 At present, Covid-19 rules stipulate that people may dine out or visit public places only in groups of no more than two persons.
People from the same household are also subject to this rule. 
Hence the odd scenes of parents and children being split up into separate tables at restaurants.
The national Covid-19 task force has said that limiting social gathering sizes lowers the likelihood and magnitude of viral transmission within groups. 
But this reasoning does not hold water vis-a-vis families. 
Family members living in the same house, eating from the same dining table and travelling in the same family car are near one another for many hours every day. 
They literally breathe the same air. 
So forcing families to split up into groups of two when they are in public is senseless.
Such a rule puts unnecessary stress and inconvenience on families, especially those with young children.
I was looking forward to enjoying a cruise holiday with my family later this month.
But our anticipation turned to exasperation when the cruise operator recently told us that the two-person rule would apply to everyone on board. 
All activities, including dining, photo-taking, swimming and even walking around the ship, would be affected. 
Such a family holiday is quite meaningless. 
Ironically, families are allowed to stay in the same cabin without any curbs on group sizes.
To be eligible to board a cruise ship, one has to first test negative for Covid-19, so the chances of passengers harbouring the coronavirus are extremely low. 
Cruise liners may well be among the safest public places during this pandemic.
It is high time that the authorities adjusted the rules and removed group-size curbs for vaccinated family members from the same household.
The impetus to do so is even greater aboard cruise ships.
Some may argue that it is difficult to verify that individuals in a group are from the same household.
Yet, for places such as restaurants, cruise ships and paid public attractions, home-address verification has already been part of the entry process, or can be rolled out easily and done by staff members before entry.
For more open places such as parks or shopping centres, safe-distancing officers can carry out spot checks.
In comparison, some other existing Covid-19 regulations are much harder to enforce. These include rules stipulating that a household should have only two distinct visitors a day, or that people should engage only in one social gathering daily and avoid public places if they have flu-like symptoms.
Exempting same-household families from social group-size limits is also warranted, given that home recovery from Covid-19 is now the default.
It is absurd and illogical for the authorities to say that social group-size limits help prevent the spread of Covid-19 — including within households — but, in the same breath, encourage most people who test positive to continue living with their families in the same house.
Removing unnecessary curbs will provide much-needed relief to a pandemic-weary population.
Have views on this issue or a news topic you care about? Send your letter to voices [at] mediacorp.com.sg with your full name, address and phone number.