Give coaches priority to book ActiveSG badminton courts
A former national badminton player coaches my son in the sport.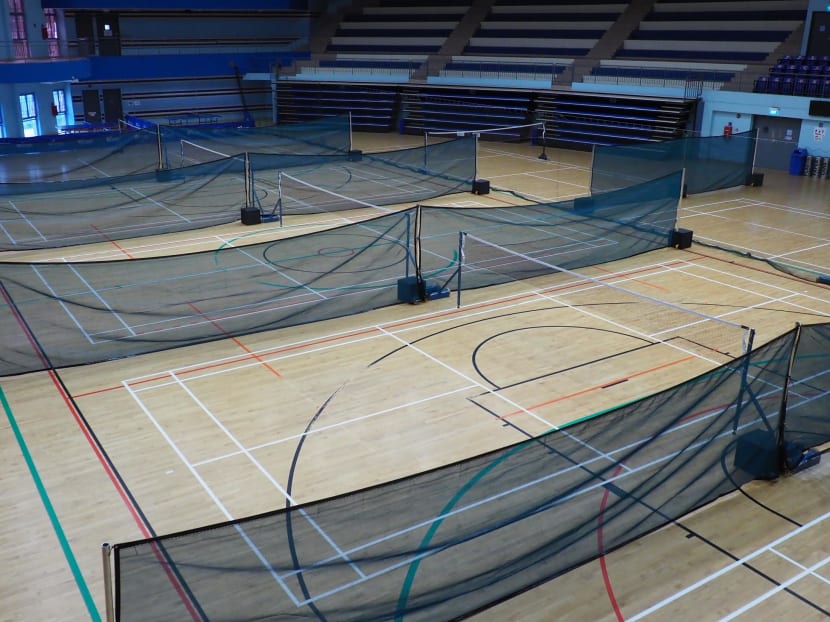 A former national badminton player coaches my son in the sport.
Every day, just before 7am, my son's coach has to go into the ActiveSG mobile application to book badminton courts for his coaching sessions. If he is late by even a second, the courts are gone.
Time slots suitable for badminton students are snatched within seconds.
The rule requiring the person booking to be in the court and the cap of four players in each court do not help, too, as my son's coach cannot get his family members to help him book the courts.
And yet, without securing time in the badminton courts, the coach cannot teach, which is his primary source of income. 
Why can't ActiveSG give priority to coaches over leisure players in the booking of badminton courts?
Leisure players book the courts for, well, leisure, whereas for the coaches, it is their lifeline during these tough times. Even before the Covid-19 crisis, coaching had been the primary source of income for many of them.
I would like to suggest that ActiveSG create a user group only for coaches, who are admitted after their credentials are checked.
Prioritise this group of coaches, such as by allowing them to start booking the courts slightly earlier than leisure players.
The authorities should also lift the rule requiring persons booking the courts to be present at the courts. The key is that coaches can prove to the administrators at the ActiveSG facility that the courts are used purely for coaching. The users of these courts could be their assistant coaches or students. 
Please help badminton coaches survive these difficult times.
It will also allow badminton-loving students like my son to continue training with their coaches. From a broader perspective, this will benefit the development of badminton as a sport in Singapore.
Have views on this issue or a news topic you care about? Send your letter to voices [at] mediacorp.com.sg with your full name, address and phone number.