Go further to help domestic workers cope with caregiver stress, burnout
I refer to the report, "Some maids caring for elderly suffer from overwork, interrupted sleep, abuse" (Nov 11).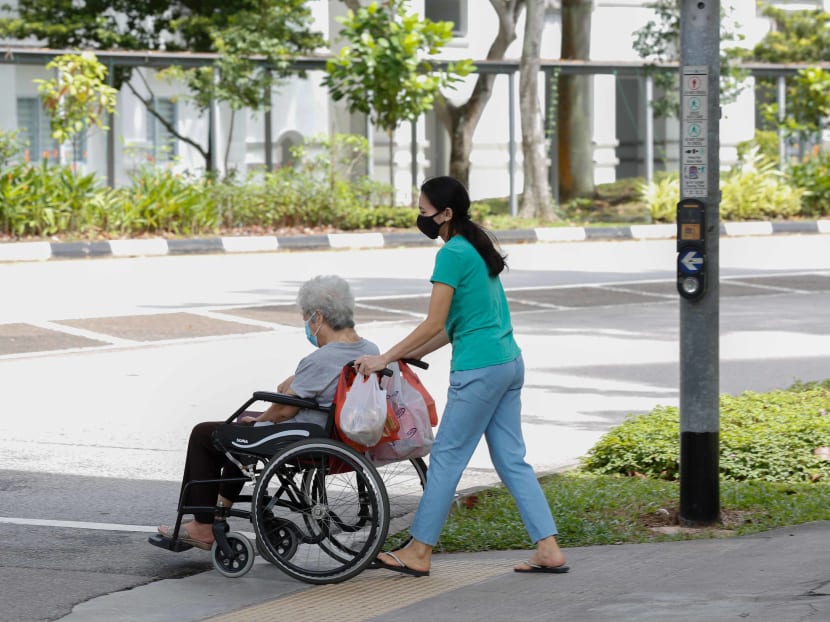 I refer to the report, "Some maids caring for elderly suffer from overwork, interrupted sleep, abuse" (Nov 11).
Indeed, over many years, the contact centre of Fast (Foreign Domestic Worker Association for Social Support and Training) has been getting way too many calls from distressed foreign domestic workers overwhelmed by the demands and expectations put upon them in their care of elderly persons.
Many even run the risk of experiencing caregivers' burnout.
Hence, it is important to address their physical, psychosocial and financial needs, and to help them cope with caregiver stress effectively.
Fast supports the need to make it mandatory for domestic workers taking on a caregiver's role to be properly trained for the job.
They must possess caregiving qualifications issued by training organisations in Singapore that are recognised by the authorities.
Those who have qualifications from their home country must pass an assessment done in Singapore before they can be employed as caregivers.
A mandatory caregiver self-care programme before deployment will also ensure that domestic workers can take care of themselves and manage burnout.
Modular segments on caregiver support and self-care must be included in the curriculum of the caregiving courses offered.
To manage the mental health of domestic workers, access to counselling programmes offered by various social service agencies, including Fast, is thus critical.
Foreign domestic workers who need counselling can also call Fast on 1800 339 4357.
Fast also wishes to suggest that first-time employers of foreign domestic workers should be made to undergo a module on care and support for their domestic worker caregivers as part of the Employers' Orientation Programme.
This will equip employers with information on their responsibilities in these areas and better manage their expectations of their domestic worker caregivers, so as to prevent the workers from experiencing burnout.
All stakeholders in the domestic work industry, such as the authorities, employers, non-governmental organisations and domestic workers themselves, should work together to make the lives of domestic worker caregivers easier.
Have views on this issue or a news topic you care about? Send your letter to voices [at] mediacorp.com.sg with your full name, address and phone number.