Go further to promote upcycling in Singapore
SkillsFuture, the national lifelong learning movement, should be lauded.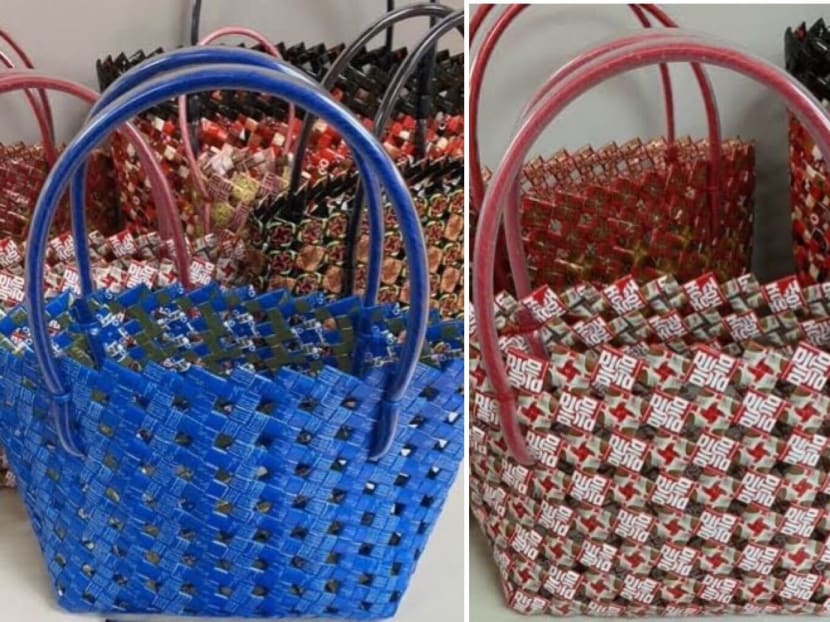 SkillsFuture, the national lifelong learning movement, should be lauded. 
One of the most noteworthy SkillsFuture workshops that I attended recently was on upcycling, organised by the non-profit Society for Wings. 
Many of us may not be familiar with the term upcycling. 
Upcycling is different from recycling. Upcycling is the process of transforming trash or unwanted items into products perceived to be of greater quality or of some artistic or environmental value. 
The upcycling workshop I attended was about transforming wrappers, such as those for sweets, coffee powder or Milo, into beautiful bags.  
The benefits are:
A beautifully transformed product that can be reused in our daily lives as a shopping bag or a handbag

Reduced waste and environmental sustainability

Art therapy for everyone, especially seniors or retirees

A potential source of revenue from such products

A possible gifting idea as an expression of appreciation to our health workers who are caring for Covid-19 patients 

A possible avenue for hoarders to transform trash into useful products
I would like to suggest that the Government do more to encourage upcycling programmes on a national level by getting the community involved.  
Such upcycling exercises require collective effort to reduce trash and save the Earth.
Here are my suggestions:
Promote upcycling workshops on television 

Have more media publicity on saving the Earth and reducing trash by keeping and washing wrappers, plastic bags and bottles. One can either transform these materials into bags by picking up the skills from online training videos or donate the cleaned unwanted items to a nearby community club

Get every community club to start upcycling interest groups. Those who have attended upcycling workshops may volunteer their services for a good cause

Get businesses and public organisations that support environmental sustainability to play their part in collecting wrappers and plastic bottles from their operations

Involve seniors from nursing homes and groups such as Lions Befrienders in such meaningful arts and crafts. The products can then be sold online to raise money for charities 
As a nation, particularly during this stay-home period to combat Covid-19, let us come together in support of the environment.
Have views on this issue or a news topic you care about? Send your letter to voices [at] mediacorp.com.sg with your full name, address and phone number.