Health crisis can strike anytime, insurance policies are 'non-negotiable'
I read with interest the article, "Life insurance: Buy what you really need" (Feb 4).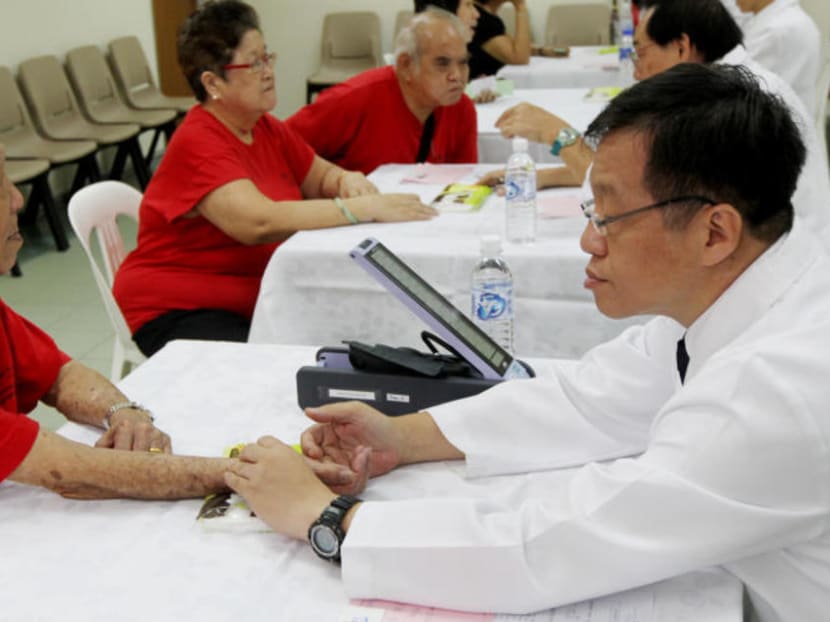 I read with interest the article, "Life insurance: Buy what you really need" (Feb 4).
Please allow me to share my experience as a former insurance practitioner with an insurance giant for 23 years eight months, and now, as a beneficiary of such policies.
I left my one and only career that I love and became a primary caregiver to my husband, who was one of the victims affected by the raw fish saga back in 2015, when the authorities were tackling the Group B Streptococcus infection.
There is a wise saying that goes, "The best investment is the investment that pays you the most when you need it the most".
Those earlier years of "investing" in life insurance premiums and regular policy reviews paid off when the medical crisis happened.
The following are what I have learnt when it comes to needful coverage for my family.
First, medical insurance is totally non-negotiable.
Due to an Integrated Shield Plan (private insurance plans for hospitalisation) and a power rider for the plan to cover the first dollar of hospitalisation, my husband's humongous medical bill of some S$180,000 was fully paid, including 180 days of pre- and post-hospitalisation benefits.
Second, get whole life plans with critical illness coverage.
As my husband was diagnosed to have brain meningitis, which is one of more than 30 major illnesses covered, there was a lump-sum payout to ensure he could get the same standard of living while he recuperates from the prolonged illness. As one of his policies was an investment-linked whole life plan, the payout for critical illness did not affect the underlying death and disability benefits.
Since he could not work due to the prolonged illness and painfully lost his job of five years with an industrial giant, the total and permanent disability benefit embedded in his whole insurance policies (including the investment-linked life policy) was activated to cover the loss of income. This payout also came in time to cover the cost of caregiving since I also stopped work.
Third, for those with school-going children, it would be helpful to get protection coverage for premiums paid. Generally, this is in case of the parent's (payer's) death or disability, the policy secures the premiums until your child (the insured) reaches a determined age.
After payouts due to critical illness claims, premiums for all our children's policies linked to my husband's were totally waived until our children turn 25.
Fourth, the Dependants' Protection Scheme from the Central Provident Fund (CPF) was helpful. Due to my husband's continued inability to work, the coverage from this (using CPF savings to pay the premiums) was also activated and paid out in good time.
Fifth, do not forget personal accident coverage. My husband's condition was a direct result of food poisoning because he ate Chinese-style yusheng (raw fish) dipped in super hot porridge, and this qualified him to claim for this benefit.
Life insurance policies and the added coverage you have for your family, when rightly purchased, will give peace of mind to the claimants and dependents. Prompt payment of insurance claims will always go a long way to assist distressed families to maintain a decent standard of living while coping with the loss of health.