My Learning Diaries: How I reskill to switch from veterinary to cybersecurity career
My innate love for animals from young and the desire to help them had led me to turning it into a veterinary career. Today, however, I speak the language of programming in the technology industry.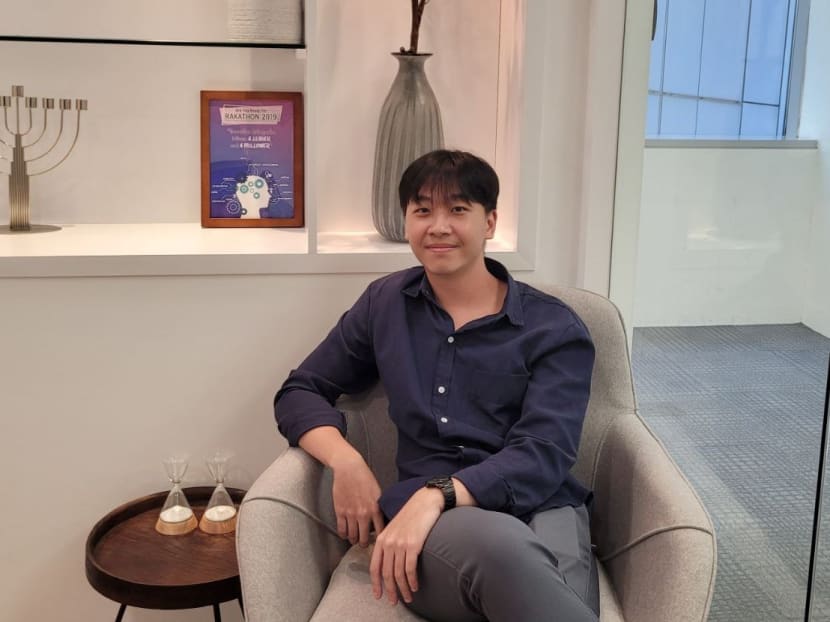 My innate love for animals from young and the desire to help them had led me to turning it into a veterinary career. Today, however, I speak the language of programming in the technology industry.
The change, drastic as it may sounds, wasn't made out of necessity. Rather, it stemmed from a self-reflecting period where I chose to push myself beyond passion to explore other career options.
I graduated with a Diploma in Veterinary Bioscience from Ngee Ann Polytechnic in 2016 and worked as a veterinary technician at an animal clinic for two years from 2019 to 2020 after completing my national service.
Many things were uncertain at that time due to the Covid-19 pandemic. People were losing their jobs and workers being forced to change career paths.
Through these, I saw the importance of continuous learning to obtain new knowledge and skills throughout our careers, especially in times of crisis.
The pandemic might have had many businesses on the ropes, but it also inspired innovation and was a game-changer for the start-up ecosystem. I was motivated by the sector's vibrancy and wanted to be a part of it.
While it was difficult to give up what I had studied to pursue new pastures, I found that I could still fuel my passion for animals through volunteer work at animal shelters.
I joined an online automotive marketplace in January 2021 to experience life in a start-up environment where people wear multiple hats. I picked up different skillsets and worked in cross-functional teams which exposed me to tech development.
In July 2022, I enrolled in a part-time Bachelor in Information and Communications Technology at the Singapore University of Social Sciences to boost my knowledge of new technologies that connect the physical and digital worlds.
At the same time, I was looking out for jobs that could complement my studies.
That took me to Workforce Singapore's Career Conversion Programme for Tech Professionals, specifically Red Alpha Cybersecurity's specialist training programme which provides classroom and on-the-job training for those who did not have relevant experience in cybersecurity, a lynchpin of the digital world.
I left my previous workplace in March this year and joined Red Alpha in April as an Associate Cybersecurity Specialist to pick up new skills in areas such as penetration testing and network forensics.
I am currently in the training phases of the programme and attending courses on hacker tools, techniques, incident handling as well as penetration testing, which is a simulated cyber attack to check for exploitable vulnerabilities, so that I can obtain relevant certifications and the requisite skillsets to be a practitioner in the industry.
At the same time, I am able to tap a strong network of cybersecurity practitioners made up of instructors, industry mentors and Red Alpha alumni, and that has helped to accelerate my learning and made the transition more manageable.
Working in a start-up previously required creative problem solving and active communications, and I found that these soft skills were also applicable in the cybersecurity field.
Switching from a career path fueled by the passion I had since young to one that was shaped by a more pragmatic approach wasn't easy. It was a heavy decision to make as I had to commit both money and time to it.
The learning curve has been steep especially since I have to learn an entirely new set of skills, but I know that I have to work extra hard to be successful.
Technologies are ever-changing, and thus those who excel are people who can adapt and learn as they progress in their careers.
ABOUT THE WRITER:
Elroy Xu Minjie, 27, is an animal lover who wanted a career aligned with his passion. Today, he is pursuing a brand new career path in cybersecurity through Workforce Singapore's Career Conversion Programme.