My Southeast Asia Ventures: From Cambodia to Timor Leste and back again, here's what I've learnt after more than 7 years in the region
"What? Work overseas? But we just got married!" My wife stared at me, bewildered.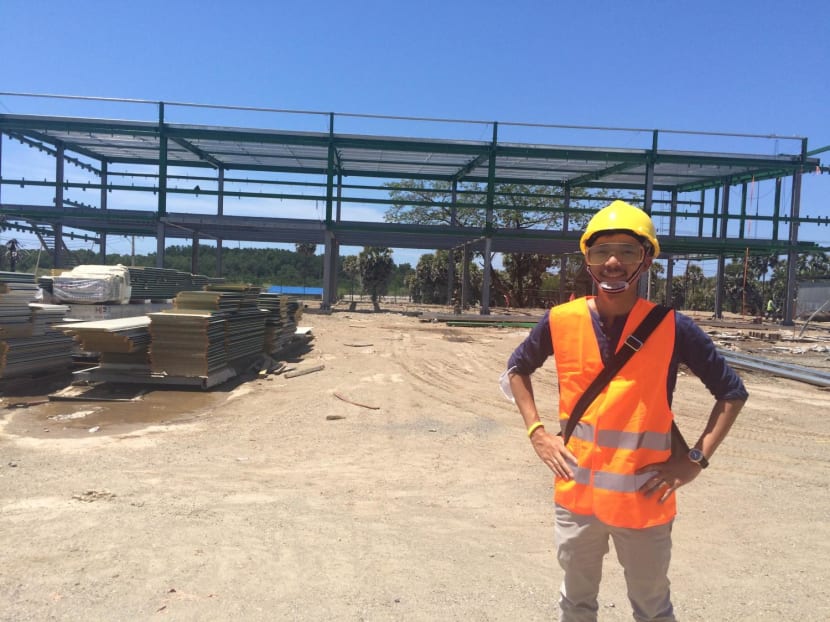 Southeast Asia might not be many young Singaporeans' first choice as a destination for work or study, but some have taken a leap of faith and ventured into the region. TODAY's Voices section is publishing first-hand accounts of those who have spent time in Singapore's closest neighbours for a variety of meaningful pursuits.
In this new series, Mr Roderick Leong, 37, who works at brewery Heineken, describes the challenges he faced leaving his family in Singapore for three postings in two countries — Cambodia and Timor Leste — and the lessons learned along the way.
"What? Work overseas? But we just got married!" My wife stared at me, bewildered.
It was mid-2014 and barely six months into our marriage. At the time, my regional role at Heineken required much travelling, but I did wonder what it would be like to live and work in another country.
The opportunity to do that in Cambodia arose. As head of trade marketing there, I would learn how another Southeast Asian market functioned, build a team, and apply my knowledge.
After discussing it with my wife, we took the plunge. In September 2014, I relocated to Cambodia. My wife joined me initially, but she returned to Singapore due to work commitments.
Cambodia could not be more different from Singapore. There were few public transport options as locals used tuk-tuks to get around. Instead of malls, there were streets where you could go to for specific goods.
I struggled to fit in during the first six months. To adapt, I enrolled in Khmer language classes, ate at local joints, did away with formal attire, and picked up hobbies such as hiking, picnics and golf. These helped break down cross-cultural barriers with my colleagues and business partners.
As I wrapped up my two-and-a-half-year stint in late 2016, I had the opportunity to head Heineken's commercial team in Timor Leste.
This was an expanded sales and marketing role in a greenfield brewery. We were the first foreign investors to build a multi-beverage plant there.
While Cambodia is a mere two-hour flight away from Singapore, Timor Leste felt like a different world. There were no daily flights home, and I had to study a map to find out where it was.
Nonetheless, the chance to create history was too good to turn down, so I moved there at the end of 2016.
It was stressful at first, as I had to adjust to living in a new country again. Timor Leste had few well-lit or paved roads and travelling across provinces was a bumpy affair.
Many areas were underdeveloped, and medical care was not always available. The primary languages spoken were Bahasa Indonesia, Portuguese or the local language, Tetum.
When I discovered that my wife miscarried at the beginning of 2017, the distance between my family and I felt even further.
My circumstances did not go unnoticed, and I am grateful to my managers who allowed me to return home more frequently and work flexibly.
These visits brought much comfort and strengthened my resolve to keep going. In December 2017, my son was born.
While my family had expanded in Singapore, I was also building new relationships with people who would eventually become my de facto family in Timor Leste. I picked up the local language, immersed myself in the culture, and attended graduations, weddings and funerals.
As I adapted, my colleagues gave me the support that I needed. I learned so much from working with them in a dynamic, yet opaque environment, and recognised early that what worked for me in Cambodia would not necessarily translate in Timor Leste.
Business-wise, it was not easy because we had to build everything from scratch. There were no established playbooks, and we often had to experiment and take risks. If we made mistakes, we learned quickly and adapted.
In 2019, it was with a mix of sadness and pride that I left the team I helped build in Timor Leste and relocated to Cambodia again, this time as sales director. I was thankful that my wife and son joined me, which allowed us to experience Cambodian hospitality and culture together.
Reflecting over the past seven-and-a-half years spent in the region, I realise that the experiences have shaped me into the person I am today.
I embraced these opportunities, even if they meant stepping out of my comfort zone.
To fellow Singaporeans who are interested in broadening their experience, my advice would be to maintain an open mind to opportunities abroad, and immerse yourselves in the local culture. This mindset has allowed me to navigate uncertainty, and create lifelong memories and friends — things I could never have experienced if I had not taken the first step in 2014.
ABOUT THE WRITER:
Roderick Leong, 37, is the route-to-market manager at Heineken Asia Pacific and has been based in Singapore since May 2021. He has worked for the brewery for more than 10 years and looks forward to his next overseas adventure with his wife and son.
If you have an experience to share or know someone who wishes to contribute to this series, write to voices [at] mediacorp.com.sg with your full name, address and phone number.