My Southeast Asia Ventures: I co-founded an electric motorbike firm in Thailand. It's exciting but tough being away from family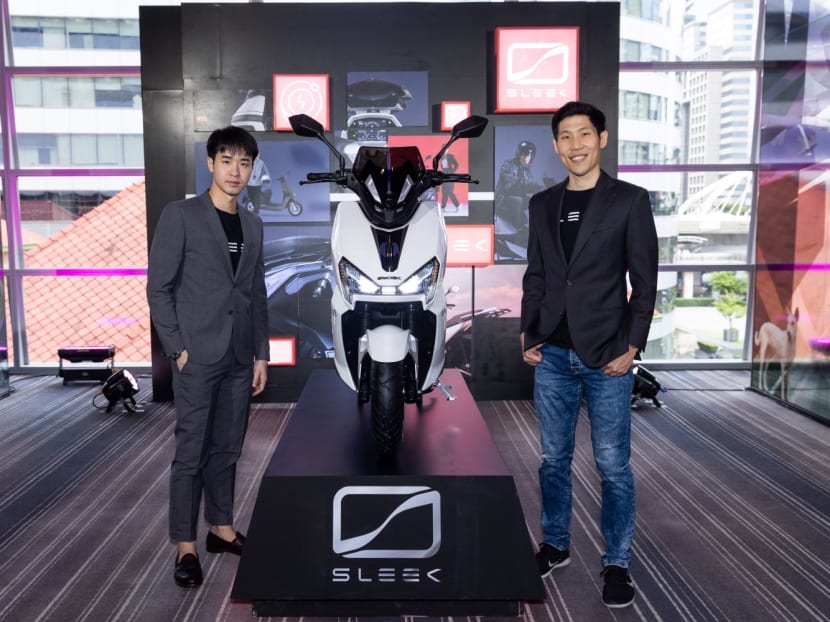 Southeast Asia might not be many young Singaporeans' first choice as a destination for work or study, but some have taken a leap of faith and ventured into the region. TODAY's Voices section is publishing first-hand accounts of those who have spent time in Singapore's closest neighbours for a variety of meaningful pursuits.
In this instalment, Mr Ong Zhang Quan, 29, who co-founded an electric motorcycle firm in Thailand, describes how he divides his time between work and his family in Singapore. While it's difficult being away from home, he is excited about growing the business in the Land of Smiles. 
I dare say it was with a little bit of fate and a lot of faith that I ended up doing business in Thailand.
Soon after graduating from the National University of Singapore (NUS) in 2019, I took up a job in e-commerce and was posted to Bangkok.
Being new to the place, I spent most of my free time exploring the city and finding good food.
There, I was introduced to Ben Tun through a friend and investor. Ben eventually became a close friend and co-founder of our electric motorcycle company — Sleek EV — which operates in Thailand.
Ben and I hit it off when we first met. I tried speaking in my broken Thai, but he replied in Singlish instead!
That was when I found out Ben, who is Thai, had studied at the Singapore International School of Bangkok, which explained his knowledge of our culture.
We shared similar entrepreneurial aspirations which led us to venture into the electric vehicle (EV) space in 2019, before launching our brand last year.
It has been an exciting journey doing business in a foreign country.
Thailand is a promising market for electric motorcycles due to its high demand for EVs, supportive government policies such as subsidies, and well-developed manufacturing base.
The retail price of electric motorcycles ranges from around US$1,000 (S$1,330) to more than US$5,000.
These factors, along with the low cost of ownership, make Thailand an attractive market for electric motorcycle manufacturers like Sleek.
I attribute my comfort in working in a foreign environment to a time when I spent a year in New York City, working with early Spotify team members to build a start-up in 2017 under the NUS Overseas Colleges programme.
It was through that programme that I was exposed to the real-life challenges of building a business. 
I not only learned how to build a start-up from scratch, but also how to work with people from diverse backgrounds, and acquired knowledge in departments such as human resources and fundraising, which are very applicable to what I am doing now.
I now travel frequently between Thailand and Singapore, spending two weeks in Thailand, then working in Singapore for a week, and back again.
It can be difficult being away from my wife and newborn daughter in Singapore, but the good thing is that Bangkok is just a two-hour flight away.
Business was not always smooth sailing, particularly in an unfamiliar territory where there are differences in language, culture, and ways of conducting business.
There were times when my team members could not understand what I was trying to say, due to language nuances, and we ended up standing in front of each other attempting to communicate using a translation app on our phones.
Sleek has come a long way and with our launch last September, we are focusing on expanding our presence in Thailand.
I believe 2023 will be an exciting period for us as we launch our network of battery swapping stations in Bangkok, with the aim of eliminating range anxiety.
I believe Singaporeans are a savvy bunch, who have the adaptability to live abroad and immerse themselves in other cultures.
Our government has also been very supportive of homegrown entrepreneurs doing business in Southeast Asia, with many grants such as Enterprise Singapore's (ESG) Market Readiness Assistance Grant that supports local enterprises setting up overseas.
In our case, ESG has helped open doors for us, through their networking sessions with relevant companies and institutions in Thailand, which led to business opportunities. I would encourage other entrepreneurs to leverage what our support system can provide.
Also, there are many things that Singaporeans can offer to businesses overseas because of our exposure to global MNCs (multinational corporations) which have brought their expertise and best practices to share with us.
Furthermore, I have observed that there is a deep mutual respect between Thais and Singaporeans, which fosters trust and open communication.
I hope more Singaporeans will explore opportunities in the Land of Smiles, exchange knowledge, and pursue their entrepreneurial journey.
ABOUT THE WRITER:
Mr Ong Zhang Quan, 29, is the co-founder of electric motorcycle firm Sleek EV. He is an NUS Business School alumnus and travels to and from Thailand regularly for work. 
If you have an experience to share or know someone who wishes to contribute to this series, write to voices [at] mediacorp.com.sg with your full name, address and phone number.