My Southeast Asia Ventures: I was supposed to intern in Germany but ended up in Vietnam. My early disappointment vanished after I embraced the local culture
In this instalment, Ms Joey Boey, 22, describes her experience interning at a start-up in Vietnam. Amid her hectic schedule, she found time to live like a local, which included eating by roadsides and riding around Ho Chi Minh City on a rented motorcycle.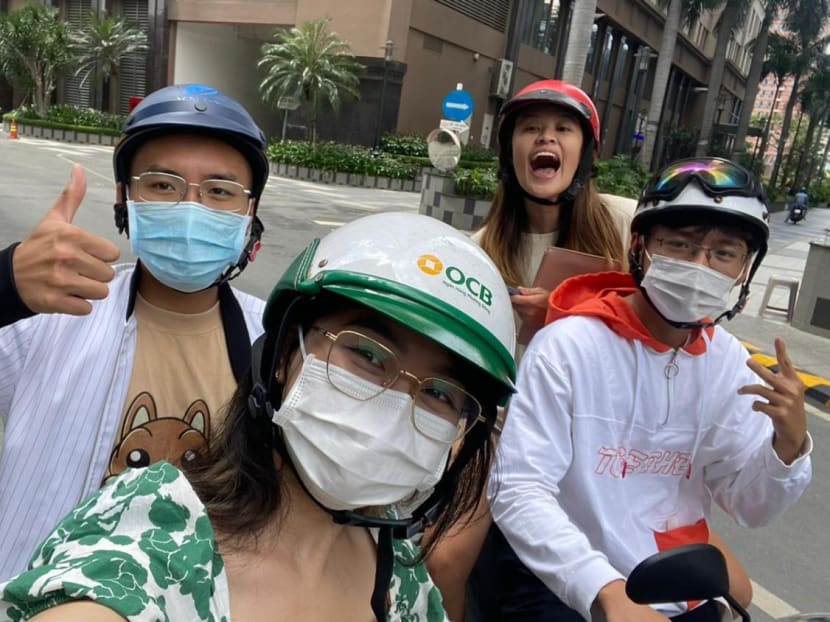 Southeast Asia might not be many young Singaporeans' first choice as a destination for work or study, but some have taken a leap of faith and ventured into the region. TODAY's Voices section is publishing first-hand accounts of those who have spent time in Singapore's closest neighbours for a variety of meaningful pursuits.
In this instalment, Ms Joey Boey, 22, describes her experience interning at a start-up in Vietnam. Amid her hectic schedule, she found time to live like a local, which included eating by roadsides and riding around Ho Chi Minh City on a rented motorcycle. 
I was all ready to head to Berlin, Germany, for my professional internship with a start-up there last July, when the company decided to retract their offer due to cash flow issues. 
Thankfully, with the help of Nanyang Technological University (NTU)'s Overseas Entrepreneurship Programme (OEP), I was quickly offered another internship with Simple Group, a Singaporean start-up that had an office in Vietnam. 
Vietnam was no Germany, but even though I was disappointed at first, I quickly got over it as my hunger to live in another country could not be dampened. 
I started my six-month stint last July in Singapore, before flying to Ho Chi Minh City after my second month. The day before I was due in Vietnam, it dawned on me that I would be the only Singaporean there. 
To quell my worries, I asked friends if they could introduce me to people there, so that there would be someone I could turn to if anything were to happen. 
Even though I barely knew any Vietnamese apart from xin chao (hello) and banh mi, there was no turning back. 
I'm glad to report that this decision was one of the best I've made so far.
Simple Group is a business consultancy that helps companies in Singapore expand into Vietnam. We do it all, from helping them find partners there to managing their operations. 
Even though I was an intern, working in a start-up means I was exposed to all aspects of their business. 
I had expected the pace of life to be slower but even on day one, it felt like I was sprinting a marathon. There was hardly any time to settle in before I was whisked off to a meeting. Between eight hours of work and hunting for my accommodation, I was so exhausted that I slept at 10pm daily during my first week there. 
One of the biggest challenges I faced was pitching to potential clients the viability of the Vietnamese market. This meant knowing the market well, and I struggled in my first month, taking cues from my boss at meetings. 
I was surprised to discover how vibrant the start-up scene is here. I met people from industries like blockchain, fintech, and e-commerce, and that's just a fraction of the 3,800 and growing tech start-ups in the nation. 
Things can also look very different in a Vietnamese office. Back home, my colleagues and I left the office once we completed our work. There, we have fixed hours from 9am to 6pm. However, it is also very common for my Vietnamese co-workers to take a one-hour nap after lunch! This is an integral part of their culture.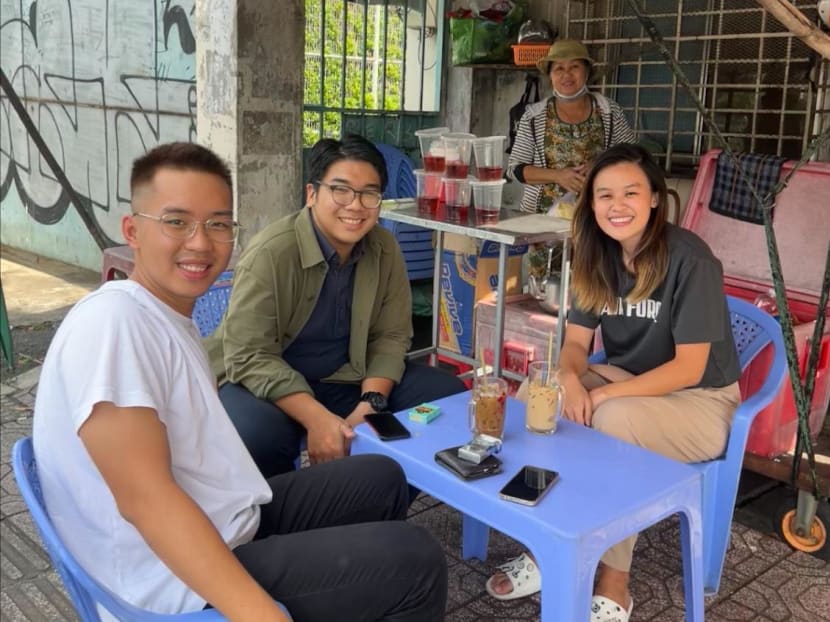 My office was a five-minute walk from home and I sometimes grabbed a banh mi at a roadside stall on the way to work. For lunch, my colleagues and I usually had local favourites such as broken rice or noodle soup, followed by ca phe sua da — Vietnamese iced coffee — for dessert. It was the best drink to sip by the roadside in the sweltering heat. 
One of the most surprising things I experienced happened during a team lunch. We were having chicken rice when I noticed that my colleagues' plates were picked clean while mine was littered with bones. I asked if they ordered breast meat but I was taken aback when they told me they swallowed all the bones!
In Vietnam, everyone gets around on a motorcycle. Even though I was warned several times not to do the same, I went ahead and rented my own motorcycle to get around the city.
As a pedestrian, the roads might look too chaotic to navigate, but as a motorcyclist, there's safety in numbers and you can just follow the pack. I found myself travelling at a similar speed to the others and turning when they turned. In a way, I was "protected" by everyone else. 
Being able to look at things from a local perspective is what makes being in Vietnam so meaningful. My advice is to live like a local. Go rent that motorcycle, eat by the roadside, hang out at their parks, and you will start to see the beauty of the little things in Vietnam.
ABOUT THE WRITER:
Ms Joey Boey, 22, is a third-year Public Policy and Global Affairs undergraduate in NTU. She is passionate about travelling and immersing herself in new experiences.
If you have an experience to share or know someone who wishes to contribute to this series, write to voices [at] mediacorp.com.sg with your full name, address and phone number.