My Southeast Asia Ventures: I'm an F&B blogger and consultant in Vietnam. Sometimes, you need to bend the rules to get things done
I've been working in the food and beverage (F&B) industry for almost 13 years — and I love it.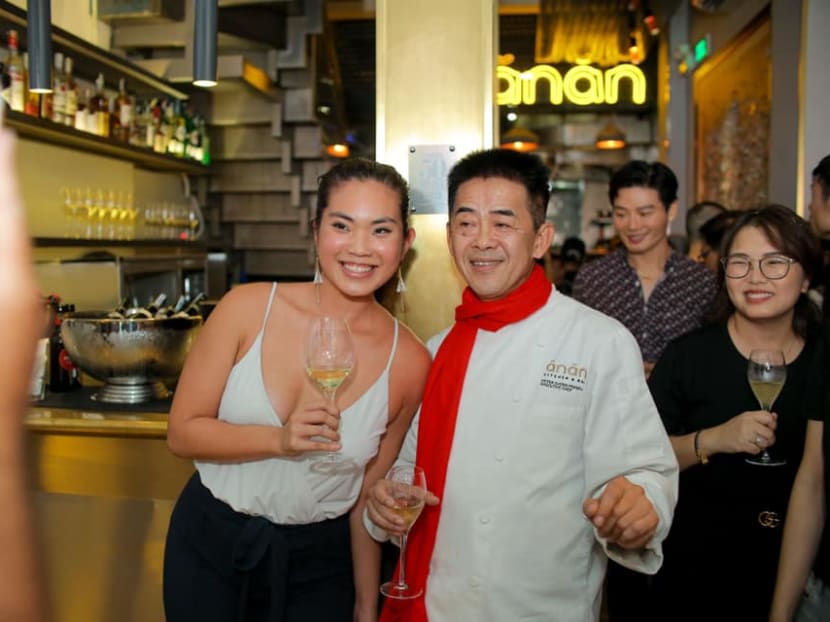 Southeast Asia might not be many young Singaporeans' first choice as a destination for work or study, but some have taken a leap of faith and ventured into the region. TODAY's Voices section is publishing first-hand accounts of those who have spent time in Singapore's closest neighbours for a variety of meaningful pursuits.
In this instalment, Ms Jovel Chan, 29, who runs a food and beverage (F&B) consultancy in Vietnam, describes the challenges she faced navigating the business and legal landscape there, including the need to make decisions according to her own moral compass.
I've been working in the food and beverage (F&B) industry for almost 13 years — and I love it.
In 2019, I became the head of F&B retail marketing at AirAsia and was living in Kuala Lumpur, but then the pandemic hit.
I took a significant pay cut, and after months of role changes, I knew I needed to leave.
For months, I struggled to find information to help me decide on my next move.
However, there wasn't much useful data on market shifts, consumer preferences or technology for the F&B industry in Southeast Asia. So, I decided to make it happen.
Today, I run an F&B-dedicated blog in Vietnam that has garnered more than 120,000 unique hits and more than 100,000 monthly impressions since March 2021.
When I'm not busy filling the information gap, I run a marketing consultancy helping F&B businesses navigate and succeed in the country.
I moved to Vietnam in January 2021 because it was open at the time. I saw that it had ample opportunities and economic growth during my time at the airline, and we had launched many routes to and within the country.
When I first moved there, it was a big culture shock especially in business and legal matters.
First, everything is done on paper. When I got vaccinated, for example, we had a sheet of paper as proof. It was only months later that this was digitised.
Many laws are unclear — you can go to different lawyers and they can potentially tell you different things.
Doing business the "right way" can be inefficient and sometimes to your detriment, so you have to be savvy — and in some cases be willing to bend the rules and think smart.
For example, expanding as a foreign-owned business in Vietnam takes a long time. During the process, you may need to make decisions that challenge your own moral compass.
I was once offered to get a fake business licence, which was a fraction of the actual price and would allow me to "set up" my business in only two weeks. Of course, I didn't do it.
When navigating business in Vietnam, you need a local contact or someone you can trust.
Building trust is mostly done through social activities and events. Work relationships are not too formal, with the lunchtime break crucial for bonding with your team.
There are many cultural aspects in Vietnam that are still rooted in the country's communist past and very different from Singapore — where it's upright, efficient and clear.
I first launched my blog as a consultancy website, and relied on my credentials, such as companies I worked for and where I went to school. I cold-called restaurant owners and F&B businesses every other day and failed miserably.
However, after I started blogging and focusing on adding value to restaurant owners, I gained their trust. Within three months, I had businesses wanting to work with me.
Since then, my priority has been to add value. This means finding industry problems and creating solutions and systems that help to resolve them.
My advice to Singaporeans who want to experience life in Vietnam is — don't assume.
Vietnam is a fast-developing country and it's easy to rush in to introduce the latest trend for the sake of it.
Many people often don't realise how relatively nascent many industries in the country are.
Sometimes, a brick-and-mortar business, while "unsexy" in the tech industry, is a revolutionary product here.
So many things happening in Vietnam right now are the "first of its kind". Every day there's a new restaurant, technology, or product being introduced that will impact how businesses run or consumers eat.
I feel so excited to be at the centre of a country on the precipice of transformation.
ABOUT THE WRITER:
Ms Jovel Chan, 29, is the founder of Jovel Chan F&B Consulting, a boutique F&B consultancy helping businesses to navigate and succeed in Vietnam. She is also an instructor at OneCycle, Vietnam's first rhythmic cycling studio.
If you have an experience to share or know someone who wishes to contribute to this series, write to voices [at] mediacorp.com.sg with your full name, address and phone number.