My Southeast Asia Ventures: Interning in Thailand taught me how to embrace flexibility and have some fun
I have always been fascinated with Southeast Asia. Naturally, when I chanced upon the opportunity for an internship with venture capital (VC) firm 500 Tuktuks in Bangkok, Thailand, I jumped at it.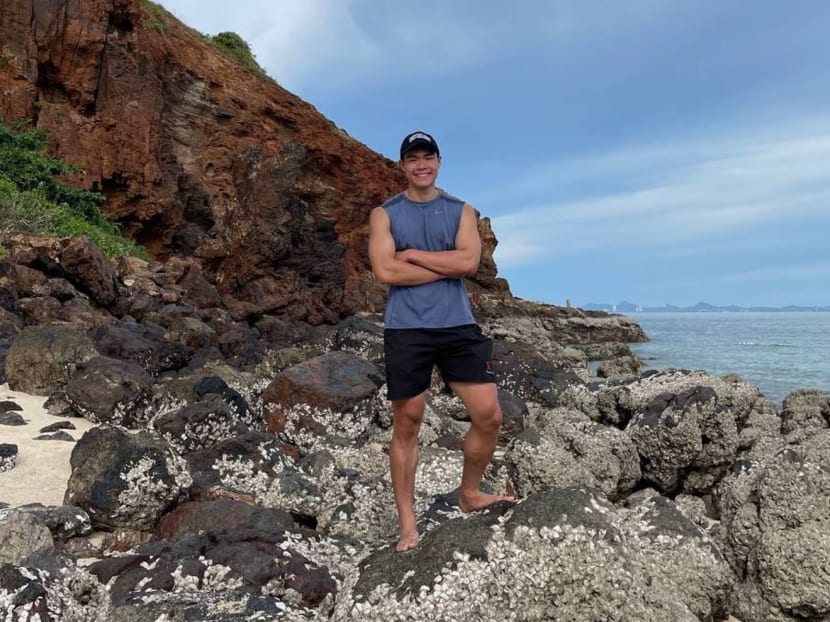 Southeast Asia might not be many young Singaporeans' first choice as a destination for work or study, but some have taken a leap of faith and ventured into the region. TODAY's Voices section is publishing first-hand accounts of those who have spent time in Singapore's closest neighbours for a variety of meaningful pursuits.
In this instalment, Mr Adriel Tay, 23, describes his "hands-on" experience interning at a Bangkok venture capital firm. Despite facing some initial challenges, he learnt to embrace his workplace's flexible culture, which required him to manage his time around multiple calls scheduled on any given day.
I have always been fascinated with Southeast Asia.
Naturally, when I chanced upon the opportunity for an internship with venture capital (VC) firm 500 Tuktuks in Bangkok, Thailand, I jumped at it.
It was offered under Singapore Management University's Global Innovation Immersion (GII) programme, at the Institute of Innovation and Entrepreneurship.
This was a chance to experience Thailand through a different lens, where I could immerse myself in the culture.
Before my three-month stint as an investment analyst intern from May to August this year, my knowledge of the VC space had been limited to the classroom.
Diving headfirst into a practical, hands-on internship was something I yearned for.
My experience with 500 Tuktuks can be summed up into three takeaways:         
TAKE INITIATIVE
Adapting to a new role can be challenging, especially when your boss is a Forbes 30 under 30 awardee!
The team at 500 Tuktuks is accomplished, with multi-million-dollar deals under their belt.
In my investment analyst role, I was assigned a wide range of tasks, from speaking to founders, to due-diligence analysis of various start-ups.
The environment was dynamic and challenging considering how novel these experiences were to me. Yet, I enjoyed every moment.
I recognised the need to take initiative and chip in wherever I could to make an impact, be it through helping with more minute tasks or clarifying my doubts.
I believed that a proactive approach was key to my personal and professional growth. 
2. BE FLEXIBLE AND EMBRACE DIFFERENT WORKING CULTURES
The main difference between Thailand and Singapore that stood out for me was the working culture.
In Singapore, the working culture is more structured where a specific plan and timeline are followed.
On the other hand, the experience I had with 500 Tuktuks was more flexible.
My team had fully embraced remote working as we believe a more flexible approach would fit in with a job which requires attending multiple calls on any given day.
Initially, I faced some challenges with time management and how to segregate work and rest.
However, once I got a grasp of a routine, the flexibility facilitated my growth as a fresh recruit.
To better connect with my co-workers, I once attempted to order food in Thai when I was out with them.
However, instead of saying the conventional "ao", which means "I want", I ended up saying something completely inappropriate with an unintended sexual connotation!
Nonetheless, the embarrassing faux pas did give my colleagues a good laugh, and we connected better afterwards.
Another misadventure happened during one of my first few founder meetings.
I was still not completely used to the Thai way of greeting, a wai which entails a slight bow, with palms pressed together as done when one prays.
In this instance, I shot out my hand for a handshake while the other party initiated the bow, which led to a slight clash between my hand and his head.
I was quite terrified, but the founder laughed it off.
3. LEARN TO HAVE FUN
It is easy to be sucked into the hustle and bustle of work
But being in a country with a culture as rich as Thailand, it would be a shame to only think of work.
I had the greatest time visiting areas such as touristy Phuket and Koh Samet, an island southeast of Bangkok.
Going to Bangkok on an internship with five other SMU friends was a once-in-a-lifetime experience.
Thais are the friendliest and most genuine people you can meet, and this was something that made me love my time in Thailand more each day. 
To those intending to pursue a job opportunity in the Land of Smiles, you are in for an experience that broadens your perspective beyond Singapore.
Along the way, you will meet people and colleagues who are more than willing to coach you, so don't hesitate to ask. Take that leap of faith!
ABOUT THE WRITER:
Adriel Tay, 23, is an undergraduate at Singapore Management University pursuing a double degree in Business and Accountancy. He is interested in start-ups and innovation and enjoys playing football in his free time.
If you have an experience to share or know someone who wishes to contribute to this series, write to voices [at] mediacorp.com.sg with your full name, address and phone number.