My Southeast Asia Ventures: Joining family business in Malaysia as the boss' daughter was a challenge, but I'm glad I did it
"Why me?" I thought to myself when my father asked me to move to Malaysia to join the family's logistics business nine years ago.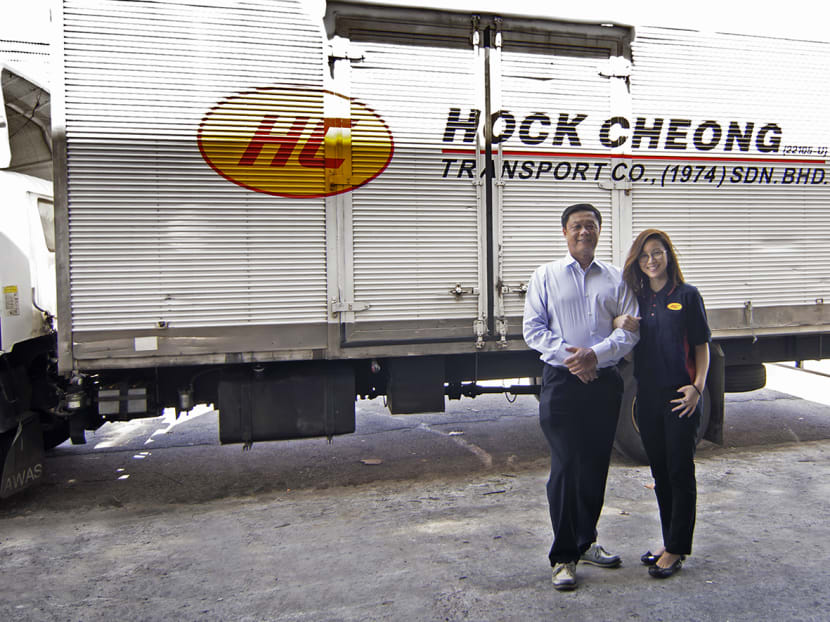 Southeast Asia might not be many young Singaporeans' first choice as a destination for work or study, but some have taken a leap of faith and ventured into the region. TODAY's Voices section is publishing first-hand accounts of those who have spent time in Singapore's closest neighbours for a variety of meaningful pursuits.
In this instalment, Ms Isabelle Lim, 32, a fourth-generation owner of a logistics firm in Malaysia, recounts her initial trepidation over joining the family business straight out of university in Singapore. She made an effort to build personal relationships with her co-workers, which helped her earn the respect of the teams she would later lead. 
"Why me?" I thought to myself when my father asked me to move to Malaysia to join the family's logistics business nine years ago.
But I could not bring myself to say those words, for fear of disappointing him and the legacy he was about to entrust me with.
The family business, Hock Cheong Logistics, was founded in 1932, specialising in newspaper delivery and postal services in Malaya. Over four generations, the company has evolved into a full service logistics solution provider that connects Singapore, Malaysia, Brunei and China.
Knowing the sacrifices my father had made for the family and the weight he had to carry the last 50 years, I thought it was time I shared the burden.
So I agreed to take on the role without question.
At the time, I was fresh out of pursuing a communications studies degree in Singapore. 
Even though I had always known that I would eventually join the family business, I didn't want it to be my first job.
I had wanted to gain some job experience first — perhaps in public relations or advertising — so I could bring more value to the table when I joined. 
Being thrown into the unfamiliar environment of downtown Kuala Lumpur to take on a 90-year legacy without any experience in logistics was a daunting task.
But instantly being labelled as the "boss's daughter" made it even more challenging as I had to meet the unspoken expectations of a male-dominated industry.
The pressure of responsibility and the fear of failure was overwhelming at first as I sought to blend into the company's culture.
For the first three years, I was an inter-department trainee in our headquarters at Petaling Jaya, learning the day-to-day operations.
I took the opportunity then to build a more personal relationship with the teams, and understand their working styles and challenges. 
I am glad I did that as it allowed me to earn the respect of the teams I would later need to lead.
It was also through immersing myself with the operations team, that I managed to pick up the tricks of the trade.
For instance, power outages and water disruptions are frequent occurrences.
I was with the warehouse team at our headquarters rushing orders one night before the peak Hari Raya season when the power suddenly went out. I began to panic as the flashlights from all our phones were barely enough to light the warehouse.
It was then I heard a phrase that I hear so often from the team — "takpe, takpe" ("It's ok").
Before I knew it, our trucks were lined up along the shutter doors and the inside of the warehouse was fully lit, just from the headlights. The team carried on with their work, unfazed by the situation.
Working with our teams has taught me to be flexible and resourceful in tricky situations, especially ones I probably would not have had to face in Singapore.
I knew the journey was not going to be easy from the start.
However, I never thought that language would be my biggest barrier of all.
Though most Malaysians can speak and understand English, many are more comfortable in their mother tongues and I can instantly feel an invisible wall between us the moment I converse in English.
It was even more apparent as I visited the company's offices and warehouses in the other states of Peninsular Malaysia.
With the limited Bahasa Malaysia I knew at the beginning, I "forced" my colleagues to speak to me only in Malay, so that I could pick up the language fast. In turn, I would reply  in English. This organic exchange helped improve their English too.
Truth be told, I started my journey with little to no knowledge of the logistics business and I was afraid I could not uphold my family's legacy.
Looking back, I am glad I took the leap of faith and pushed myself into uncharted territory.
I've found Malaysians to be enthusiastic and warm people. When they learnt that I was from Singapore, many of them invited me to dinners, parties, and activities like yoga and golf, and introduced me to their network. Over time, these vendors and clients have become friends.
My experience here has taught me humility, respect and resilience, which are keys to success, especially when venturing into foreign lands and unfamiliar situations.

ABOUT THE WRITER:
Ms Isabelle Lim, 32, is a fourth-generation owner of Hock Cheong Group, a third-party logistics service provider in Singapore, Malaysia, Brunei and China. 
If you have an experience to share or know someone who wishes to contribute to this series, write to voices [at] mediacorp.com.sg with your full name, address and phone number.