My Southeast Asia Ventures: Uprooting from Singapore to work in Cambodia teaches me how to deal with uncertainty and risk
"Cambodia? There's a Singapore community there and another group of Singaporeans are heading there to 'recce' next week."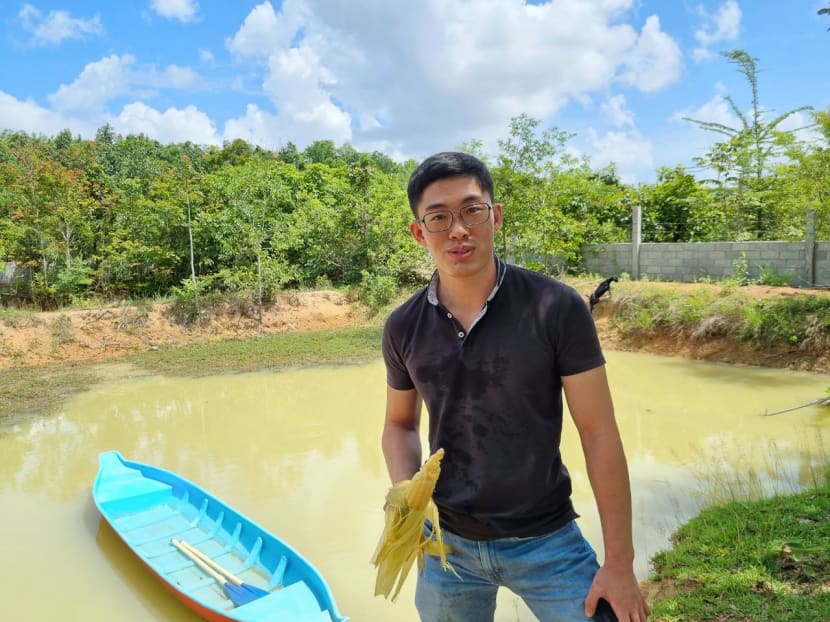 Southeast Asia might not be many young Singaporeans' first choice as a destination for work or study, but some have taken a leap of faith and ventured into the region. TODAY's Voices section is publishing first-hand accounts of those who have spent time in Singapore's closest neighbours for a variety of meaningful pursuits.
In this instalment, Mr Amos Mok, 29, describes his initial trepidation over moving to Cambodia to take up a teaching job. However, leaving the safety and familiarity of Singapore has made him more comfortable with uncertainty and risk, he writes.
"Cambodia? There's a Singapore community there and another group of Singaporeans are heading there to 'recce' next week."
That was the text from a friend that unbeknownst to me, would kick-start an adventure I'm glad I took. I had told her I was considering various Asean countries to explore.
Five days later, after a few phone calls and some frantic preparation, I found myself setting foot in the bustling city of Phnom Penh in May 2022.
A month earlier, I had quit my job as a teacher at a reputable English tuition centre in Singapore, wanting a slower pace of life and to experience our "Asean backyard".
Even so, feelings of uncertainty continued to plague me. After all, why leave the safety, comfort and familiarity of Singapore for a country with a completely different culture, language and customs?
Furthermore, this was at a time when the news was rife with stories of victims falling prey to job scams in Cambodia.
Thankfully, I wasn't going in completely blind because of kind-hearted Singaporeans there who helped settle me down. One couple even opened their home to me for two weeks as I searched for a place to rent.
During my initial 10-day trip to Cambodia in May, I met a fellow Singaporean running an international school in Phnom Penh. Upon returning to Singapore,
I applied for and was offered a job at the school. I started two months later.
About 90 per cent of my students are locals. The rest hail from China, Taiwan and Australia.
The biggest challenge I faced was hammering together a basic curriculum and planning lessons for four different subjects. Unlike my previous workplace which already had set lessons and resources, I had to create my own.
Faced with long delays in receiving textbooks from our supplier, I also had to prepare material from various online resources and other textbooks.
Thankfully, the school's management furnished me with supplementary textbooks, and I had colleagues who were willing to answer my queries.
What I like about the local culture is that people in general seem friendly and willing to help despite the language barrier.
Respect is also deeply ingrained in the culture, as can be seen by the 15-day ceremony Pchum Ben where families gather at pagodas to pay respects to their ancestors.
Staff at eateries will greet you with a som pas (a gesture with one's hands clasped together in a prayer-like manner) and say "susadei" (hello). Similarly, when you leave, they'll som pas and say "akun" (thank you).
Coming to Cambodia has taught me to be more comfortable with uncertainty and risk.
In Singapore, we are used to clear rules and expect things to run like clockwork. We cannot have this expectation here as the local culture is more laid back.
Something as simple as crossing the street is riskier than what Singaporeans are used to.
Most streets lack proper pathways so pedestrians are forced to walk on the road where they jostle with vehicles and other pedestrians. If you wait for traffic to stop, you'll never cross the road.
Cambodian children ride to school on their own motorbikes (often without helmets), a notion most Singaporean parents would be horrified at.
I once saw two children sitting near a busy road at night selling fresh lotus seeds. I felt pity but also admiration for them as they were smiling and playing together despite their tough circumstances.
They will certainly grow up to be more rugged and independent compared to many of us.
I believe the way to prepare future generations for a turbulent world isn't to completely shelter them from it but to instead teach them how to manage and even thrive with uncertainty.
If you're a parent, it could mean letting your child walk home by himself. If you're a fresh graduate or in between jobs, it could mean taking time to travel to a "rugged" place and seeing how well you adapt.
You may find the stressors, volatility and uncertainty shape you into a stronger person.
ABOUT THE WRITER:
Mr Amos Mok, 29, was previously an English tuition teacher in Singapore for two-and-a-half years. He is now teaching at a Singapore international school in Phnom Penh.
If you have an experience to share or know someone who wishes to contribute to this series, write to voices [at] mediacorp.com.sg with your full name, address and phone number.