My Southeast Asia Ventures: Vietnam's dare-to-dream spirit is one reason I launched my fintech startup there
Southeast Asia might not be many young Singaporeans' first choice as a destination for work or study, but some have taken a leap of faith and ventured into the region. TODAY's Voices section is publishing first-hand accounts of those who have spent time in Singapore's closest neighbours for a variety of meaningful pursuits.
In this instalment, Mr Zac Chen, 40, describes how Vietnam's dare-to-dream spirit made it an attractive market for him to launch his fintech (financial technology) startup. He credits his company's success there to the support given by an NUS Enterprise incubation programme.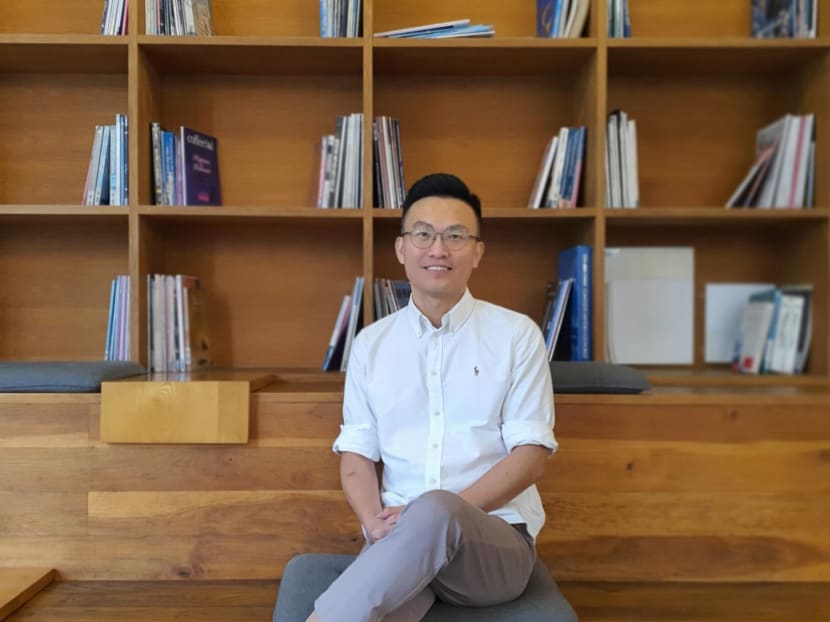 I have been based in Ho Chi Minh City, Vietnam, since October last year.
What got me here? Perhaps it was the drive to innovate that was planted in me when I was a boy growing up in a three-room Housing and Development Board flat, witnessing first-hand my grandfather and father slogging hard for the family business in industrial manufacturing.
This sparked and sustained my interest and passion for understanding and thinking of ways to improve businesses. To me, my grandfather and father, just like Singapore in the 1980s, were "Davids" in a world of "Goliaths".
My childhood experience, combined with my engineering education and my years of commercial and corporate banking in Singapore and Hong Kong, inspired me to want to create a better service to help this segment of Davids grow into "world beaters", and to avoid the pitfalls I've seen.
My startup, Numberr, is a service that simplifies the use and understanding of business data to help small and medium enterprises learn how the decisions they make today might affect them in future. We are currently a team of three hailing from Singapore and Vietnam.
My day-to-day work involves engaging my local partners, who help me to bridge cultural gaps and reach out to prospective users as we try to understand how we can help them solve their problems.
As most venture capitalists often ask me "Why Vietnam?". 
On top of other obvious reasons such as geography or market size, Vietnam today reminds me very much of Singapore of the 1980s, with the same "new frontier" hunger, and dare-to-dream spirit.
Language was the most challenging barrier to me at the start, as most of the business discussions, meetings and events were mainly in Vietnamese. While I'm still struggling with it, I've improved with time and can sometimes pick up the subject of some conversations.
The drive and higher risk appetite of the people here were also key deciding factors. These are factors important to any startup.
Vietnam also has the added advantage of a market size about 20 times that of Singapore. 
The startup experience has been humbling but fruitful. While we managed to achieve several milestones in partnerships with local startups and financial institutions, I've learned many lessons along the way.
One of the most important lessons was how essential it is to have a support network, which I found in the National University of Singapore (NUS) Enterprise team at BLOCK71 Saigon.
They have been very helpful in accelerating my access and knowledge of the local market and introducing me to other venture capitalists and startups.
The exposure led us to present our business at a Deloitte Morning Pitch event in September. After that, we had follow-up meetings with companies, venture capitalists and financial institutions from Taiwan, Japan, Hong Kong and Singapore.
Since then, we have also signed a memorandum of understanding with a large local bank in Vietnam and received an investment offer from an Australian financial institution.
After celebrating my startup's first anniversary here, I joined the Singapore Chamber of Commerce Vietnam as a member, which helped me understand matters that were outside the typical startup space.
With some of its members having been in Vietnam for more than 20 years, the knowledge they shared about running a mature business here has been very enlightening.
While being in a foreign land can be intimidating, an abundance of opportunities and support are out there in our backyard to be nurtured.
My advice to Singaporeans who want to launch a startup in Vietnam would be to learn and understand Vietnam's history, language and culture, as this will help accelerate a startup's growth here.
 
ABOUT THE WRITER:
Mr Zac Chen, 40, runs numberr.co (previously known as CashBox), a fintech startup that aims to improve businesses' understanding of financial data so that they can make better decisions with more confidence. The startup is incubating at BLOCK71 Saigon — an initiative by NUS Enterprise — as part of a year-long equity-free incubation programme designed to help promising startups scale across Asian markets.
If you have an experience to share or know someone who wishes to contribute to this series, write to voices [at] mediacorp.com.sg with your full name, address and phone number.