More needs to be done to help people with disabilities take up physical activities
The Government's new
physical activity guidelines
encourage people with disabilities to engage in physical activities every day and aim for at least 150 to 300 minutes of moderate-intensity aerobic activity per week.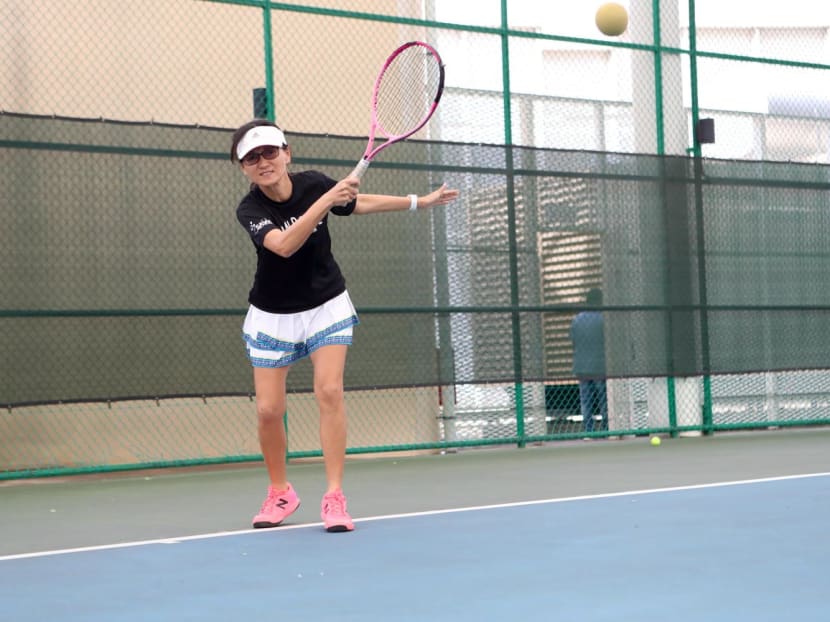 The Government's new physical activity guidelines encourage people with disabilities to engage in physical activities every day and aim for at least 150 to 300 minutes of moderate-intensity aerobic activity per week. 
Since being diagnosed with juvenile glaucoma at 14 years old, I have been experiencing progressive loss of sight. It was difficult for a sports lover like me to accept that I will eventually go blind.
Societal mindsets did not help — with people dissuading me from taking part in sports.
Thankfully, support from my loved ones has helped me to stay active.
But disabled people still face many challenges in staying physically active, including stereotypes, the availability of suitable trainers and equipment, as well as concerns about safety and accessibility.  
According to the 2019 National Sports Participation Survey, one in two persons with disabilities participated in at least one activity a week.
This statistic is encouraging but far from the authorities' guidelines. How can we get more disabled persons to be more physically active?
First, Singapore should enhance accessibility to sports centres and facilities.
For example, install tactile paving or bright yellow strips on staircases and floor surfaces, and lifts with an audible system for the visually-challenged.
Second, to counter stereotypes that disabled people can't take up sports, we can create opportunities for Singaporeans to interact with persons with disabilities from when they are young.
Schools can organise sports sessions that include persons with disabilities.
For example, soundball (tennis for the blind) uses a sound-adapted sponge ball and it can be promoted as a game where sighted children are encouraged to play with their visually impaired peers.
This can help create mutual understanding and normalise social integration with persons with disabilities, giving them the confidence to engage in mainstream activities with a like-minded community.
To be sure, there are more inclusive events today compared to the past. These include the Inclusive Sports Festival and the Run for Inclusion event.
But more can be done.
The public and private sectors can organise programmes for persons with disabilities to try out different sports and concurrently provide an avenue for potential trainers to learn how to train with them.
It is also important for family members to trust and motivate people with disabilities along the journey. And most importantly, always give the same level of respect to everyone and treat them as athletes.
Today, I exercise four to five times a week, up to two hours per session, doing medium to high-intensity activities such as running, soundball, swimming, going to the gym and even hiking.
My message to fellow persons with disabilities is — do not give up. One day, you too will be able to take charge of your personal fitness. And to caregivers, family and friends of people with disabilities — trust them.
If we don't let them try, they will never know if they can.
Equip them with the skills and allow them to explore — safely of course.
ABOUT THE WRITER:
Ms Chris-Hortin Tan is vice-chairman and events manager of Runninghour, a cooperative that organises sports activities aimed at promoting integration of persons with special needs.