Celebrating SG50 with SG stories
2015 marks the year Singapore celebrates its 50th birthday, and POSB is commemorating the nation's golden jubilee with the POSB Storytellers Grant.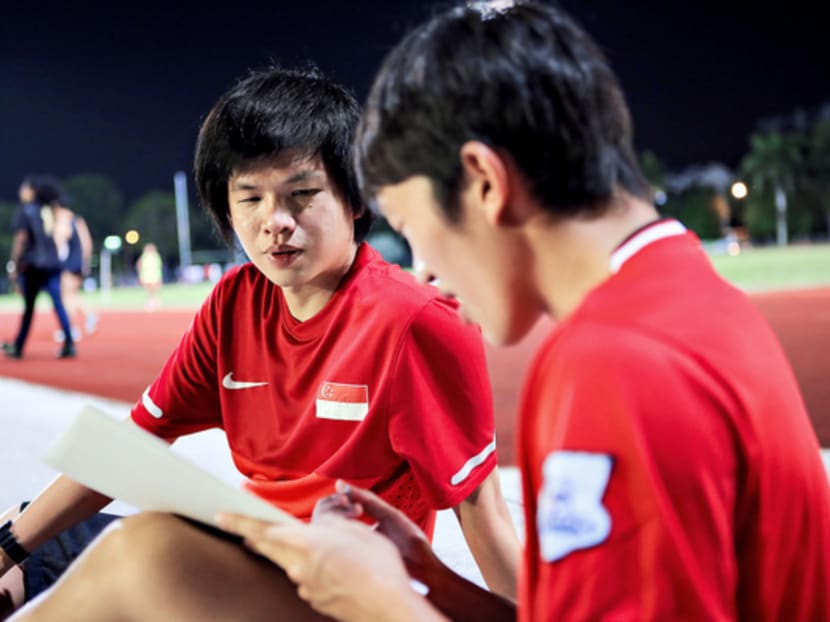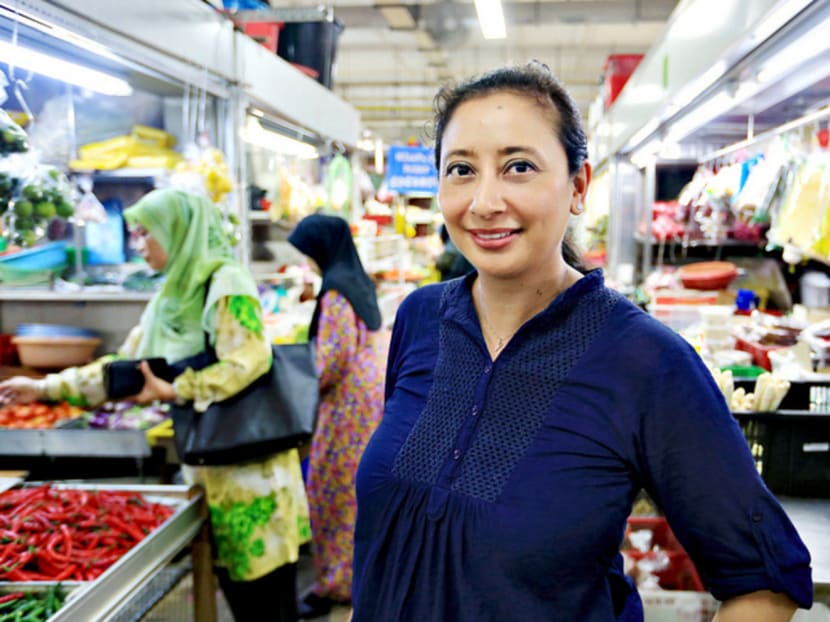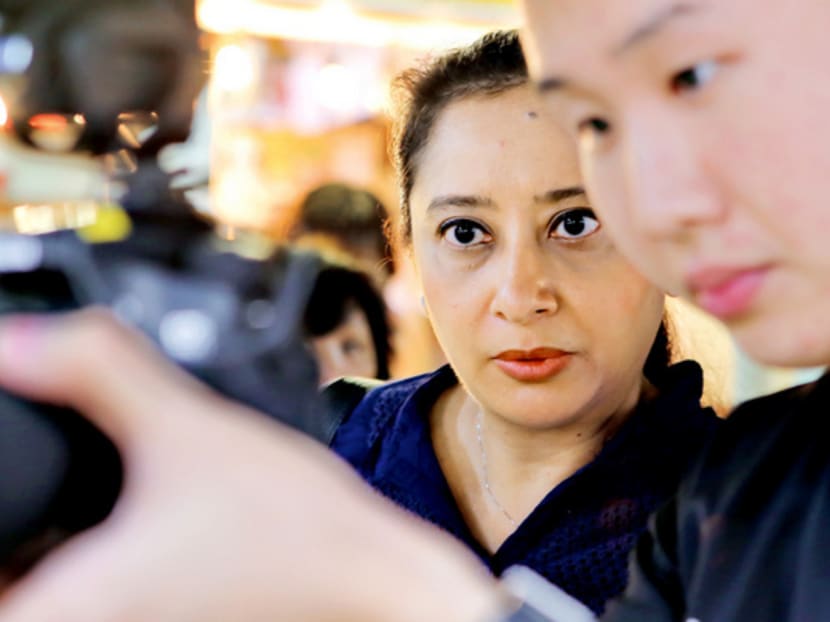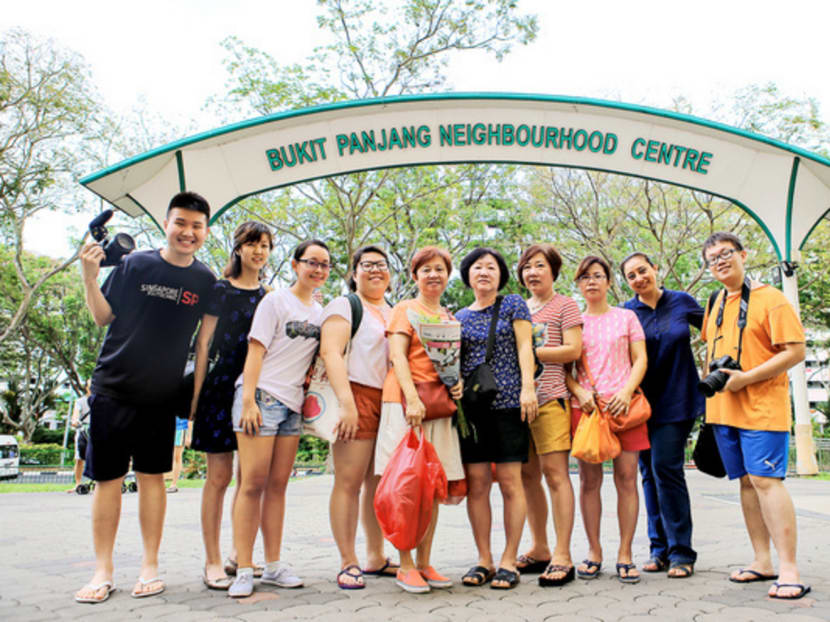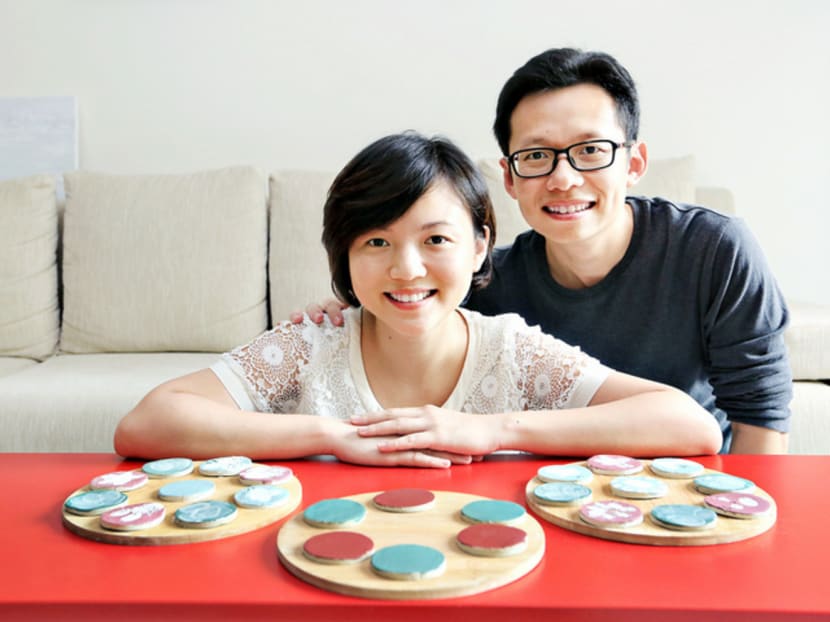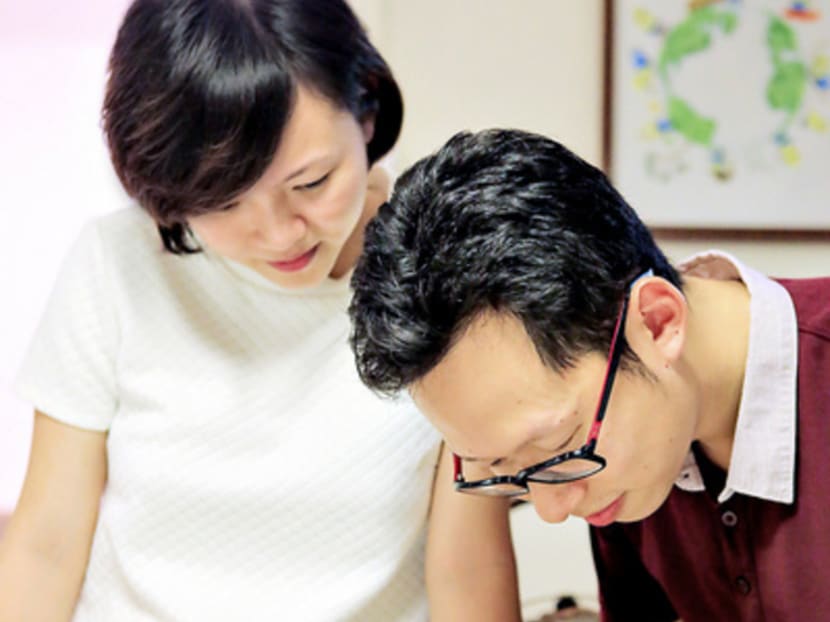 2015 marks the year Singapore celebrates its 50th birthday, and POSB is commemorating the nation's golden jubilee with the POSB Storytellers Grant.
The POSB Storytellers Grant is a platform for Singaporeans to share their neighbourhood stories.
Neighbourhoods are filled with people, places and purposeful projects. There, old spaces can house new dreams, small initiatives can have big effects, and a single person can be an inspiration to many.
POSB hopes to encourage community bonding by collecting these neighbourhood stories and sharing them with you, in the hope that it inspires you to make a connection with your own neighbourhood.
Thanks to a panel of judges, which includes filmmaker Royston Tan and Singapore Kindness Movement general secretary Dr William Wan, three winners whose stories strongly reflect the neighbourhood spirit were selected.
The winners were each given S$50,000 to write and produce their neighbourhood story.
One of the winners has chosen to focus her story on the wet market, where she has forged friendships with people of different races and learned about their life stories.
Another winner is showcasing how soccer has helped him befriend people from different age groups and nationalities.
The third winner is using clay as a medium to express her gratitude for the warmth and love her neighbours in Hougang showed her when she and her husband first moved into the neighbourhood.
Read on to find out more about the inspiration behind their stories.
KEEPING OUR WET-MARKET LEGACY ALIVE
Gamar Abdul Aziz, 42
To Ms Gamar Abdul Aziz, the wet market is the best representation of Singapore's multi-racial society.
"If you look at our wet markets, you will see all the races coming together," said Ms Gamar. "It is a planned, yet organic phenomenon."
Her inspiration for her project, Pasar People, stemmed from her desire to celebrate Singapore's multi-racial diversity.
Ms Gamar, a lecturer at Singapore Polytechnic, also noted that many anecdotes are exchanged within the market.
"Anyone who goes to wet markets will have stories about the people they meet," she said. "That's when I felt this is a unique phenomenon in my country."
Ms Gamar is a regular at the wet market as she helps her mother, who can no longer walk properly, buy groceries. Ms Gamar enjoys her weekly trips there, as it is not just about buying food but a chance to meet with friends.
Interactions that bond
"The auntie at the vegetable stall knows what I want and would keep it for me," Ms Gamar shared.
"The fishmonger flirts with everyone and keeps the big prawns for me, or so he says. In between, they tell me stories about what they cook, what they worry about, their hopes for their children and sometimes, advise me on the food I should be getting."
To Ms Gamar, these interactions are worth recording as they show what a community should be like.
The wet market also holds great significance to her childhood as she used to follow her aunt to the wet market when she was little.
Ms Gamar's mother, too, used to come back from the market with the latest updates about their neighbourhood, such as who had recently gotten married.
Said Ms Gamar: "I noticed that there were many conversations in the market and these conversations helped people form relationships." This sparked her fascination with the wet market and her desire to tell its stories.
How The idea started
About two years ago, Ms Gamar began taking note of at least one story every time she went to the wet market.
"I started to write the stories down, about the people I met and the people I talked to," she said.
She also started sharing the stories with her nephews and realised that there was so much one could learn about their neighbourhood at the wet market.
"I believe that my story idea is original, fun and will have an impact on generations to come," Ms Gamar explained. About 20 of her former students are helping her conduct research and choosing the profiles to cover in her short film, while other students will help out at different stages of production.
Pasar People is scheduled to be shown next month at a community club.
BONDING THROUGH FOOTBALL
Jacen Tan, 32
Making life-long friends through playing sports together is a well-known adage, and this is especially obvious in our Singapore heartlands.
"Playing football in the neighbourhoods bonds Singaporeans together," said Mr Jacen Tan. "This aspect of local football is rarely documented and the POSB Storytellers Grant competition is the perfect platform to share my story. My film will show how soccer bonds people."
For Mr Tan, his winning entry for the Storytellers Grant, Homeground, was a combination of his two loves — soccer and filmmaking.
His love for soccer began in secondary school and he has been honing his skills for about two decades. According to Mr Tan, playing soccer has helped him forge solid friendships with his secondary school friends as they go through different life stages.
Friends made on the soccer pitch also come from different walks of life.
"Five years ago, a taxi driver drove past while my friends and I were playing soccer and asked if he could join our game. Since then, he plays every week and we have become friends," said Mr Tan.
Their friendship has developed to such an extent that the taxi driver, whom Mr Tan calls Uncle Steven, even has a starring role in Homeground, playing a teacher.
Mr Tan is a video producer by day and has been making short films since 2005, with a few Singaporean indie films under his belt.
Regardless of race, nationality
In recent years, foreigners from countries including China, Myanmar and Indonesia have also joined in the matches.
So it's not surprising that Mr Tan wanted to record his memories of playing soccer near his home in Serangoon as it has helped him make an international group of friends.
"I realised that making lifelong friends through playing soccer is happening not just to me, but to passionate amateur football players all around Singapore as we all have a place we call our homeground," Mr Tan explained.
Prior to learning about the Storytellers Grant, Mr Tan already had plans to make a short film about soccer in his neighbourhood so preparations only took a month.
Part of the movie will show how the local players welcome foreigners to their soccer game. Homeground, which is presently being produced, is slated to be 15 minutes long and will be screened at a futsal court.
CELEBRATING HOUGANG'S STRONG COMMUNITY SPIRIT
Lee Huiwen, 33
Ever since Lee Huiwen and Kenneth Lau moved into their matrimonial home in Hougang four years ago, their neighbours have shown the couple much warmth and love.
There were many instances where the provision shop owners, food stall employees and the Residents' Committee members in Hougang extended their unreserved friendship to the Laus.
Said Mrs Lau: "The strong community spirit in this small Hougang neighbourhood showed us that we are all neighbours first, each with a part to play and a mark to make on the lives of those around us."
At around the same time, Mrs Lau and her husband also began taking pottery classes together and both fell in love with the art form.
When the couple saw the POSB Storytellers Grant, they decided to use it as an opportunity to share stories about their neighbourhood and celebrate the lives of people there through pottery.
"We feel that each of our ceramic pieces is a unique little story moulded from clay," Mrs Lau said.
Different yet united
Their inspiration for their entry, Making Our Mark, was sparked by something that is common, yet also unique to all of us.
"Each person has a unique thumbprint. From far, the thumbprints look similar, but look closer and we realise that no two are alike," she said.
This realisation inspired Mrs Lau to relate it to people, as each person has a special quality that he or she brings to the world, regardless of race, language, religion or vocation.
"To us, the thumbprint is both a symbol of equality and of our wonderful diversity," she said.
The Laus have collected thumbprints from people in the form of an impression of the thumbprint on a piece of coloured clay.
The clay pieces will be assembled into a mosaic wall mural in the shape of a Tembusu tree.
"The mosaic tree symbolises the strength and vitality of our community, and celebrates the value of every person in growing and sustaining this community," explained Ms Lau.
The Laus are also collecting photos from Hougang residents to post on their instagram page, @makingourmarkhougang, to showcase the faces of the Hougang community.
In addition, people are also invited to share a story with the couple about how someone living in Hougang has made a mark in their lives.
This is the fifth story in a 15-part collaboration between TODAY and POSB. To read stories online, visit www.todayonline.com/posb.