Protect Pulau Ubin for those seeking refuge from urban life
I refer to the report "Nature Society wants Ubin to be given protected status" (Nov 19)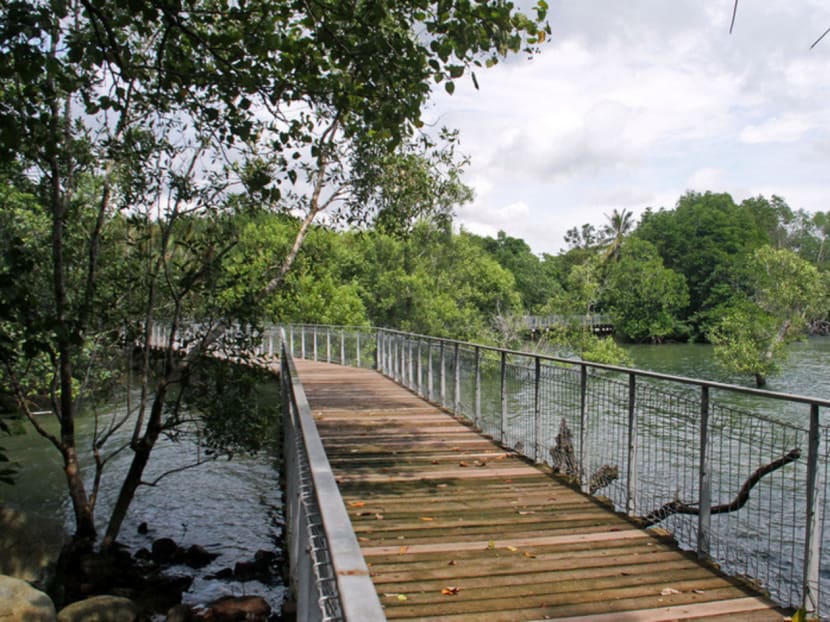 I refer to the report "Nature Society wants Ubin to be given protected status" (Nov 19)
I applaud the Nature Society's gesture of petitioning the authorities to give Pulau Ubin protected status, as this little island is the last frontier of our rapid urban development. Pulau Ubin has for many years been the weekend refuge for many Singaporeans who need a break after a hectic work week in our fast-paced society.
Students visit the island to go trekking, cycling and camping, which is necessary for their physical development in their growing-up years. Tourists visit it to soak in the rustic charm of an island where time has stood still. They flock there on weekends to enjoy a seafood meal at the quaint coffee shops adjoining the shore. Proprietors of the bicycle rental shops eke out a living by catering to the needs of hordes of visitors who visit Pulau Ubin to unwind.
Construction of new buildings should be discouraged as this would put a strain on the ecosystem and the relationship between man and nature. This was evident when condominiums were built along Hindhede Road and Bukit Way. The developments are too close to the nature reserve and conflict arises between man and beast when monkeys invade the residents' homes.
The attractions of Pulau Ubin are the sandy beaches on Noordin Beach and Mamam Beach. The boardwalk at Chek Jawa is also a favourite haunt of tourists. Then there is the Tiger's claw (Gloriosa superba), a rare flower that grows in abundance on Ubin. The disused prawn ponds are now full of water lilies and lotus flowers (Nelumbo nucifera).
The island also has many species of mangrove trees and when the Bruguiera gymnorrhiza is in full bloom, the forest looks like a scarlet canopy. The squirrel and the Many-lined Sun Skink (Mabuya multifasciata) can be found on the tracks and the trees. Let us keep these flora and fauna for our future generations.
I hope the authorities will not convert Pulau Ubin into another Sentosa, but let it remain a sanctuary for those who want to seek solace from the rat race and city life.