SME Diaries: Braving long hours and tight deadlines, my team kept our baby product business going
In this instalment of SME Diaries, Ms Faith Chua, head of operations at baby fair organiser Mummys Market, describes the turmoil and exhaustion that she and her team endured after Covid-19 disrupted their business.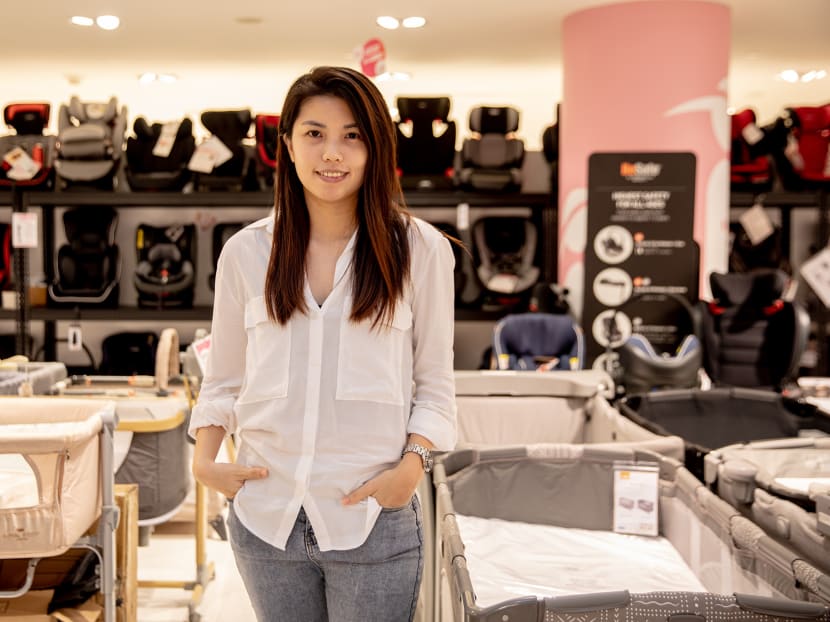 Small- and medium-sized enterprises (SMEs), which form 99 per cent of businesses in Singapore, have felt the impact of Covid-19 keenly. TODAY's Voices section is publishing first-hand accounts from SME owners and managers on the highs and lows of running a business in the pandemic.
In this instalment, Ms Faith Chua, head of operations at baby fair organiser Mummys Market, describes the turmoil and exhaustion that she and her team endured after Covid-19 disrupted their business. Braving late nights and tight deadlines, they launched an e-commerce marketplace, turned part of their headquarters into a showroom and opened a retail store. 
It was early last year when Mummys Market, organiser of the largest baby fairs in Singapore, was told that all events had to be cancelled because of Covid-19. 
I was the head of baby fairs then and my team of seven, who were trained to live and breathe exhibitions, was suddenly rendered purposeless.
Without any moment to blink, fellow managers and I huddled to plan the launch of our e-commerce marketplace. 
Time was money. 
With no revenue from baby fairs, every day that went by was a loss. 
We gave ourselves two weeks to launch the marketplace. 
Little did we know that was just a prelude to 20 months of exhaustion, pressure and tears.
With the little e-commerce experience we had from our baby fair pre-orders, I watched as my salespeople became back-end operators, working tirelessly through ungodly hours to upload listings for tens of thousands of products.
By August last year, pregnant mothers were calling every day as they wanted to try the products before buying them online. 
Still reeling from a lack of sleep from launching our e-commerce marketplace, we converted the first floor of our headquarters along Sims Close into a showroom, fitting products into barely 2,500 sqf of space.
With me were our accountants, designers and marketing executives, who served customers in the showroom during the day, then continued with the rest of their daily work deep into the night. 
When I was not enduring 14-hour shifts with constant gastric pains, I was racked with guilt as I played distractedly with my two-year-old at home while my colleagues toiled the weekends away in the showroom.
Soon, the success of our showroom outgrew its size. 
In October last year, we secured the rental of a 7,000 sqf store at Suntec City mall.
It was a race against time to get the store ready, and amid moving in shelves and putting up products, I received the first resignation letter. 
It was from one of my business development executives. 
She said that she was exhausted and wanted this 18-hour-shift nightmare to end.
That was not the only departure from the team. The most senior staff member in my team wanted to see through our opening at Suntec City before moving on.  
"I hope to come back when baby fairs do," her voice broke as she hugged me goodbye. 
Those words ignited a fire in me. 
I will continue fighting for Mummys Market, until all that we have built for the past seven years returns.
Today, my team of 20 is full of bright and diligent members, and we have since moved our store to Raffles City mall. 
As for myself, I have been reskilled to manage the operations of e-commerce, retail and the eventual reopening of baby fairs. 
Working with trade agency Enterprise Singapore and its business connections, we are forging ahead with developing new platforms and reopening conversations on expanding overseas.
The biggest lesson of all? In the face of adversity, find opportunity. When all else fails, adapt.
ABOUT THE WRITER: 
Ms Faith Chua Hui Xian, 31, is the head of operations at Mummys Market, which organises the largest parenting platforms in Southeast Asia with baby fairs, an e-commerce marketplace and a retail store. She has been with the company for seven years.
If you are an SME owner or manager with an experience to share or know someone who wishes to contribute to this series, write to voices [at] mediacorp.com.sg with your full name, address and phone number.