SME Diaries: Covid-19 has been both challenging and eye-opening for our 40-year-old fire protection business
Our company sells everyday fire protection equipment and has been operating for more than 40 years. The early days of the circuit breaker were difficult for us.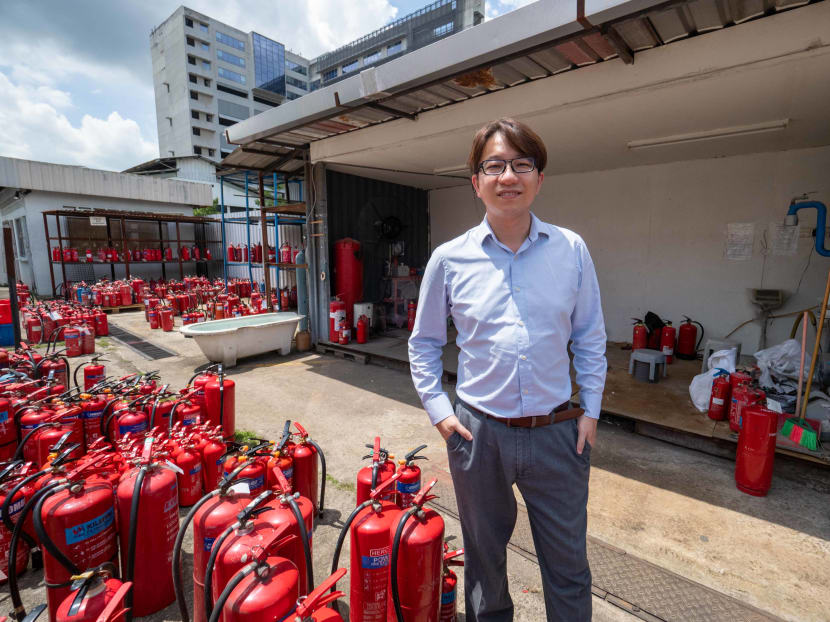 Small- and medium-sized enterprises (SMEs), which form 99 per cent of businesses in Singapore, have felt the impact of Covid-19 keenly. TODAY's Voices section is publishing first-hand accounts from SME owners and managers on the highs and lows of running a business in the pandemic.
In this instalment, Mr Tan Yang Yang, 42, the second-generation owner of a fire equipment firm, recalls the tough time he faced in the early days of the pandemic as issues such as supply chain disruptions caused the cancellation of orders. Then Mr Tan realised that these disruptions provided an opportunity to make changes to prepare the company for the future.
Our company sells everyday fire protection equipment and has been operating for more than 40 years. The early days of the circuit breaker were difficult for us. 
But what I did not anticipate was that the next two years would present one of the most challenging situations our company has faced.
As a second-generation owner, I was under significant pressure to not let my family and my team down.
Worries about being able to keep the business afloat and my employees' livelihoods intact constantly plagued my mind.
To help manage cash flow issues, the management team took the lead in bearing pay cuts to ensure we can tide through the circuit breaker.  After the circuit breaker, we prioritised restoring pay levels for non-management staff first, followed by the rest after we were in the clear.
In solidarity, our tight-knit team was constantly coming up with solutions to fight the ever-growing "fires" that sprouted every other day.
This ranged from ensuring we had sufficient personal protection equipment, to coming up with split work arrangements, helping our staff with rising rental costs and making travel arrangements for colleagues from abroad.
One of our managers even had to personally mediate with a landlord as our staff was being subject to forceful eviction. This was when public sentiment was fearful of Covid-19 positive individuals. Thankfully, we managed to find a peaceful resolution through the help of government agencies.
The three months of the circuit breaker was tough on the business even though we and our distributors were classified as essential services.
More than half of our jobs were cancelled or put on hold indefinitely. The volatile supply chain situation did not help and we had to deal with shipping delays as well as a spike in freight costs.
We chose to view these disruptions as the perfect opportunity to experiment with new ways of doing things and improve the business for the future.
We decided to embark on a business transformation journey through the various government grants and institutional programmes such as Singapore Polytechnic's Company Workforce Transformation programme and the Singapore Business Federation's Industry 4.0 Human Capital Programme.
These programmes aim to redesign processes and upskill our staff on the use of new technology and data visualisation, among others.
We also had to turn to e-commerce to help drive sales.
Even today, our revenue recovery has been uneven. Thankfully, some of our business lines such as wet chemical suppression systems have done well due to the turnaround in the service sector.
Truth be told, while the pandemic had been a particularly challenging period, it also was a particularly eye-opening experience, where we learned a lot about how we could improve the way we do things.
As we look forward, I am optimistic that with a motivated and upskilled workforce, Fire Armour will continue to grow from strength to strength.
ABOUT THE WRITER:
Mr Tan Yang Yang, 42, is a second-generation business owner and has been running Fire Armour for the past 14 years.
If you are an SME owner or manager with an experience to share or know someone who wishes to contribute to this series, write to voices [at] mediacorp.com.sg with your full name, address and phone number.