A S'pore student's plea for ICA to accept her US vaccine records for vaccinated travel lane
Like many overseas Singaporeans, I have not seen my family since the Covid-19 pandemic began.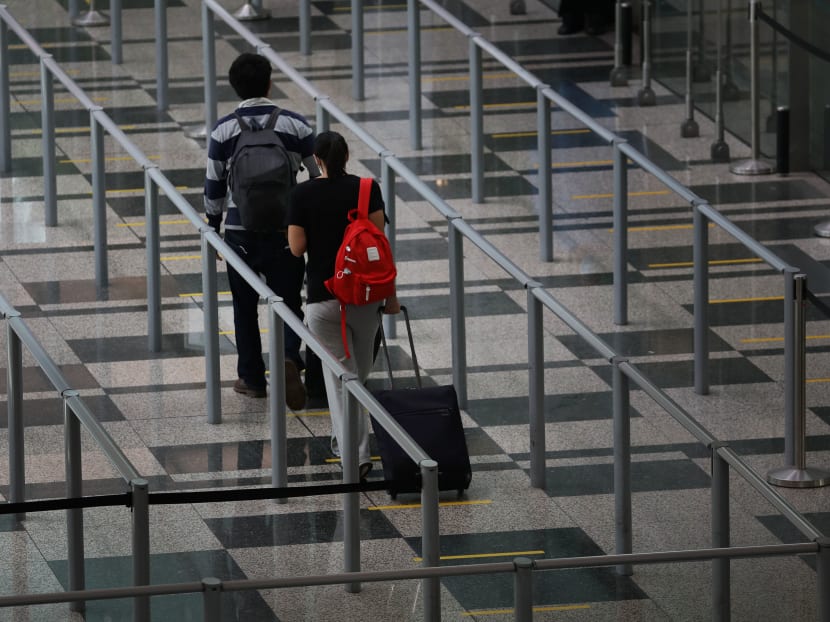 Like many overseas Singaporeans, I have not seen my family since the Covid-19 pandemic began. 
It was therefore welcome news when Singapore announced travel lanes to allow fully vaccinated persons to enter the country without serving a stay-home notice. 
For most of us, it is impossible to take extended leave, and spending a significant portion of our time in Singapore serving a stay-home order is impractical. 
As a graduate student in the United States, my breaks are short, spanning about two weeks. Serving a stay-home notice will greatly reduce what little time I have with my family.
Having received both doses of the Pfizer-BioNTech vaccine through the University of Illinois in Chicago in March and April, I was profoundly dismayed to learn that Singapore will not be recognising my vaccination because I do not have a Smart Health Card. 
The Smart Health Card, which can be obtained from a small fraction of healthcare providers and is issued by state health departments in just nine out of 50 American states, is the only form of certificate Singapore's Safe Travel Office accepts from the US.
I contacted the Safe Travel Office, under the Immigration and Checkpoints Authority, to explain my situation on Oct 14 and 15, and provided documentation of my vaccination, including records from the University of Illinois' digital health platform and the Illinois Public Health database. 
These documents contain the information that the Safe Travel Office needs for authentication, including the dates and type of vaccine administered. 
In a follow-up email on Oct 19, I even offered to have the university's health department contact the Safe Travel Office to provide verification. 
Twice, I received what appeared to be template replies from its officers, who stated that I would not be allowed to enter Singapore through a vaccinated travel lane without an "authenticated proof of vaccination". They did not answer my questions or address the documents I sent.
Previously, some US-based Singaporeans in a similar situation turned to VaccineCheck, a software firm that helps verify vaccination documents and can, as a third party, issue Smart Health Cards for a fee. 
In hopes of returning home next month, I tried to get a Smart Health Card through VaccineCheck. Late last month, however, VaccineCheck announced that the Civil Aviation Authority of Singapore would no longer recognise its Smart Health Card-issuer status. 
This has left many Singaporeans stranded with unusable cards.
In accepting only one vaccination document, Singapore's approach is extremely unreasonable, especially when many countries do not have a universal healthcare system. 
As a Singaporean, I find it deeply unfair and hurtful to have to face this roadblock, despite my efforts to establish the authenticity of my vaccination. 
The Safe Travel Office should urgently revise this severely restrictive policy, unless it is willing to look individually into cases without delay to allow entry via the vaccinated travel lanes.  
The restrictions are hurting many Singaporeans like me who wish to return home as soon as possible without the burden of serving a stay-home notice.
Have views on this issue or a news topic you care about? Send your letter to voices [at] mediacorp.com.sg with your full name, address and phone number.