On the Talent Hunt: My music school struggled to hire teachers, so we turned to AI to boost productivity
My music education brand was on a strong growth trajectory — with plans to scale our business across Asia — until the pandemic hit. We were forced to put our expansion on hold and focused on survival.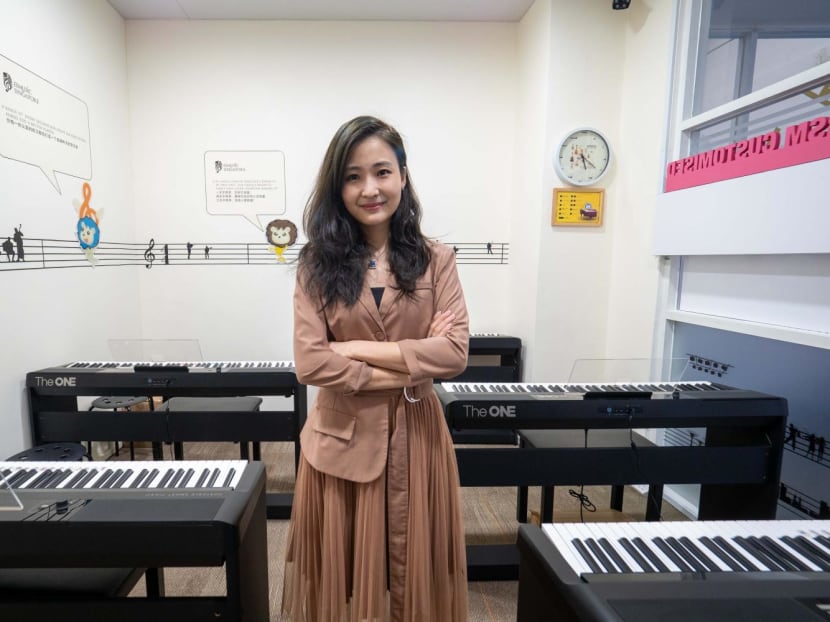 As companies across a wide range of sectors in Singapore are grappling with a manpower crunch in a tight labour market, TODAY's Voices section is publishing first-hand accounts from business owners. 
To kick off this series, Ms Lydia Zheng, 33, who runs a music education company, shares about her team's struggles to conduct classes amid a shortage of teachers. However, the company has found a silver lining in education technology. 
My music education brand was on a strong growth trajectory — with plans to scale our business across Asia — until the pandemic hit. We were forced to put our expansion on hold and focused on survival.
We have since recovered, but Covid-19 continues to have a lasting impact on our business. More specifically, our lack of music teachers.
Many foreign teachers have returned home, with no definite plans to return to Singapore. This has exacerbated the existing shortage of well-trained teachers, and with reduced manpower, our team struggles to conduct classes and expand our operations.
We have been on the hunt for several full-time teachers for five months, to no avail. To tide us through, we have been tapping our seven staff members to lead our classes. 
Their support has been invaluable, but there are limitations on their schedule and the extent to which we can invest in their career development.
We want to hire the right teachers, but cannot rely only on headcount to grow our brand. That is why we have doubled down on developing our education technology (edu-tech) solutions.
Our focus on edu-tech is not new. As early as three years ago, we recognised that technology was the way forward and started on our digital transformation journey.
During Covid-19, we helped our teachers navigate online learning with a "1+1 curriculum", which allowed them to provide a recorded lesson for every virtual class taught.
This reduced the need to repeat themselves, as students could refer to the lesson at home. Our teachers saved many hours, and could focus on more value-added tasks and alleviate burnout.
Our students and teachers validated this curriculum, and this affirmed our belief in the potential of edu-tech to future-proof our brand.
Now, we are developing more innovative technologies to increase our teachers' productivity and the quality of music education.
Our solutions tap Artificial Intelligence and algorithms to generate teaching content that is in line with our students' learning abilities. This allows them to learn at a more comfortable pace. 
Our teachers now have access to data about their students' performance, which allows them to provide tailored feedback and lesson plans.
This allows us to reduce dependency on our star teachers, who would have otherwise had to manually manage lesson preparation and customise their classes for students. Now, we can ensure that all our classes and lesson plans are of the same quality. In turn, this improves our operational efficiency. 
Moving forward, we also want to offer our solutions to other music schools, so they too can improve.
Throughout this process, we have received great support from the business advisors at the SME Centre@ASME.
They encouraged us to patent our intellectual property, advised on relevant support from government agency Enterprise Singapore, and even connected us with partners to support our overseas expansion.
We look forward to resuming our growth plans, and fulfilling our vision of empowering every teacher, organisation and child to fall in love with music.
ABOUT THE WRITER
Ms Lydia Zheng, 33, founded EE Music Singapore in 2015. Within four years, she expanded operations to include two outlets in Singapore, as well as one franchised school and 24 licensed centres in China. 
If you are a business owner with an experience to share or know someone who wishes to contribute to this series, write to voices [at] mediacorp.com.sg with your full name, address and phone number.