On the Talent Hunt: After a choppy start, here's how our yacht charter firm overcame our hiring woes
When Wanderlust Adventures was set up in 2017, we had two staff members who took on the roles of captain and crew.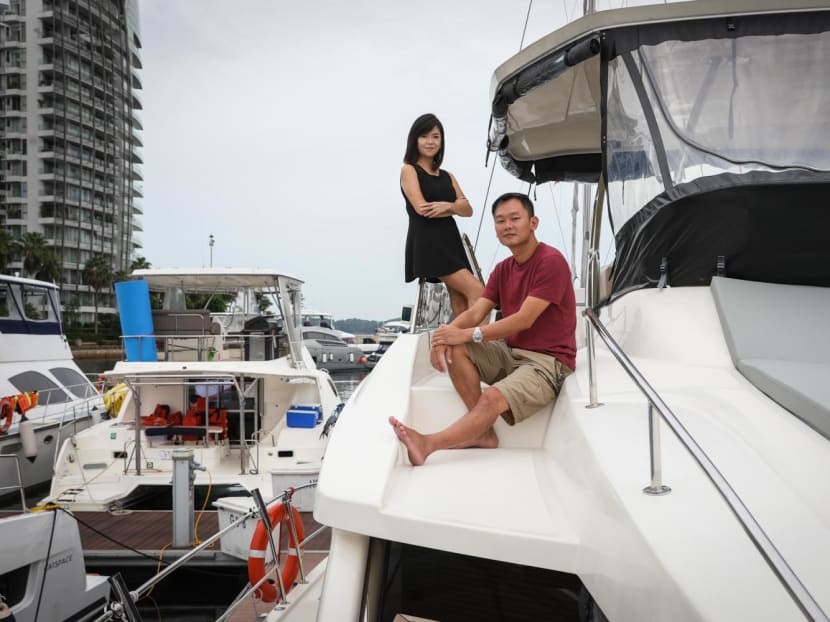 As companies across a wide range of sectors in Singapore are grappling with a manpower crunch in a tight labour market, TODAY's Voices section is publishing first-hand accounts from business owners.
In this instalment, Mr Quek Wee Teck, 44, describes the difficulties his yacht charter business has in hiring staff due to limited resources and unpredictable hours. A career conversion workshop taught potential hires how to acclimatise to an SME (small- and medium-sized enterprise) environment, allowing the company to find the right workers.
When Wanderlust Adventures was set up in 2017, we had two staff members who took on the roles of captain and crew.
As the business expanded, we had to find suitable hires to meet our needs.
Yet, due to the manpower crunch, we had to reject charters. Projects such as larger-scale corporate events were also delayed because we could not cope given our finite resources.
As an SME, hiring the right people has always been a challenge due to our limited resources. We could not offer competitive salaries and fixed working hours, as it depends on yacht charter hours.
Our staff are required to be versatile. Rather than specialise in a certain area of work, they are asked to help wherever the business requires it. They also need to view challenges as opportunities to learn and for the company to grow.
Hence, it is especially difficult to attract people working with large companies because they typically prefer to have a defined work scope.
In 2022, we tapped Workforce Singapore's Career Conversion Programme (CCP) for SME executives to hire two new staff.
The programme puts PMETs (professionals, managers, executives and technicians) through a three-day workshop to learn how to acclimatise to the SME working environment by acquiring soft skills such as mindset development, and hard skills such as sales and marketing, human resources, and finance.
One of our new hires this year was Ms Lainy Chua, a 29-year-old former flight attendant who decided to move out of the aviation industry due to the uncertainties brought about by Covid-19.
She was hired as an operations executive, responsible for responding to enquiries on yacht rental and providing customer services.
During the on-the-job training portion of the CCP, Ms Chua learnt from our existing staff who imparted their knowledge of yacht layout and the functions of the various yacht facilities and equipment to her.
Her prior training as a flight attendant allowed her to make use of her soft skills in providing good service and remaining calm and collected when solving problems.
We value her eagerness to learn, and have since redesignated her as a marketing and business development executive, running our social media accounts together with a team of colleagues.
With Covid-19 restrictions lifted, the company is now busier than ever, with an average of 50 charter bookings a month.
We have also hired two more staff members from various backgrounds, including a 60-year-old former handyman who has decades of fishing experience, and trained him to take on the role of a captain.
As the company expands its footprint regionally to Malaysia, Thailand, and China, we intend to bring in more yachts to accommodate charter requests for short cruises and seafaring trips.
We are still on the lookout for a crew member and a digital marketing specialist to join our fleet.
Despite our choppy start, we are optimistic that things will be smooth sailing from here on.
ABOUT THE WRITER:
Mr Quek Wee Teck, 44, is the director of Wanderlust Adventures, a yacht charter company that does customised short cruises and seafaring trips to Malaysia and Indonesia. The company now has 13 staff members.
If you are a business owner with an experience to share or know someone who wishes to contribute to this series, write to voices [at] mediacorp.com.sg with your full name, address and phone number.