16-year-old chess prodigy defeats world champion Magnus Carlsen
NEW YORK — After Rameshbabu Praggnanandhaa, 16, pulled off a stunning win in an elite rapid chess tournament from his computer in India on Monday (Feb 21), there were no hands of fellow competitors to shake or snapping cameras to capture the moment.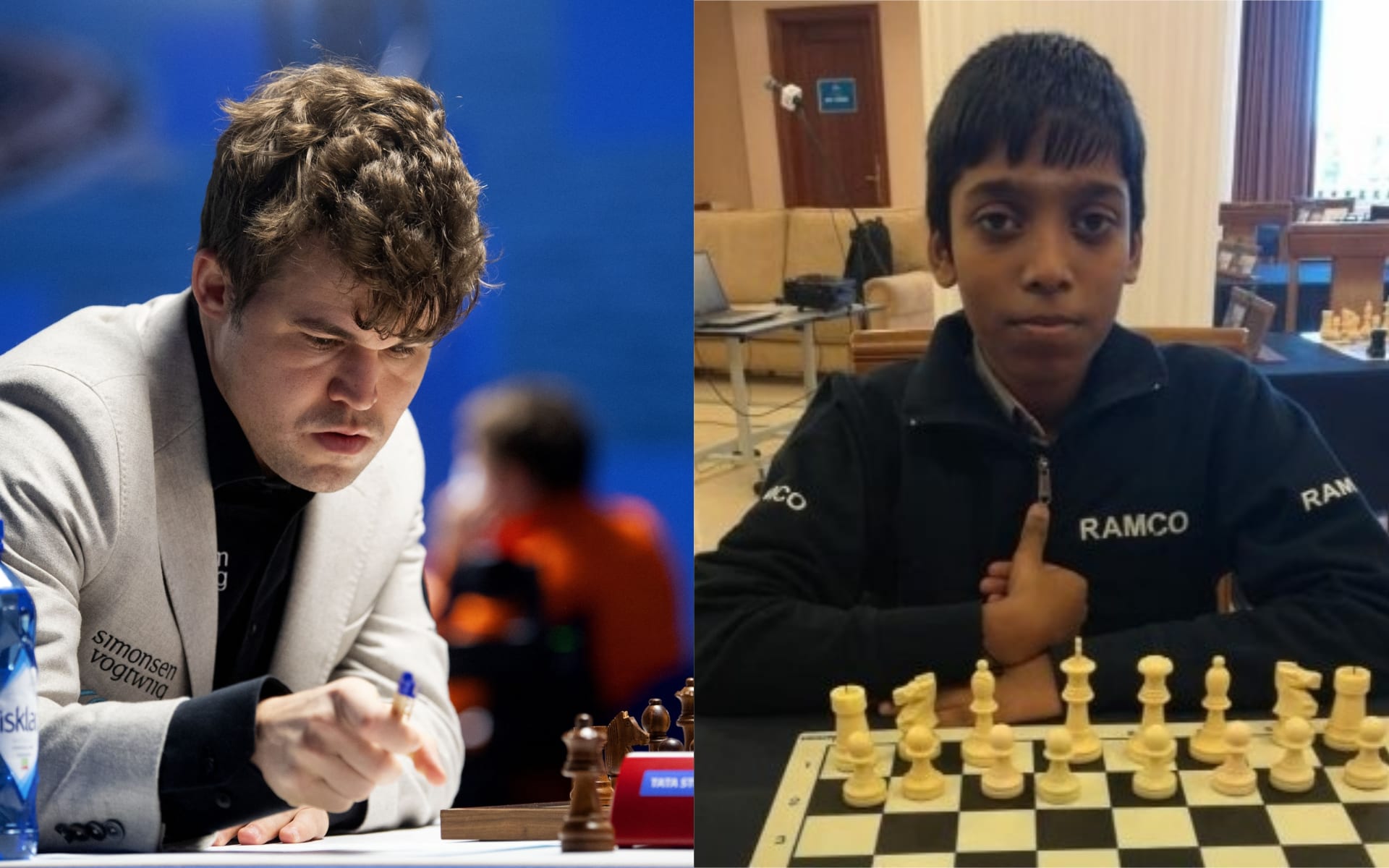 NEW YORK — After Rameshbabu Praggnanandhaa, 16, pulled off a stunning win in an elite rapid chess tournament from his computer in India on Monday (Feb 21), there were no hands of fellow competitors to shake or snapping cameras to capture the moment.
The man he had just defeated, world champion Magnus Carlsen of Norway, was tending to the wounds of his shocking loss somewhere offline.
And in Chennai, where Praggnanandhaa lives, it was nearly 3 am.
He texted his coach and woke his father to tell them about the victory. Praggnanandhaa — also known as Pragg — had just become the youngest person to defeat Mr Carlsen, 31, since he became world champion in 2013.
While his defeat of Mr Carlsen, who has been struggling from the aftereffects of a Covid-19 infection, does not affect the International Chess Federation world title, it nevertheless stunned the chess world and elated people in India.
On Wednesday, Prime Minister Narendra Modi of India congratulated "the young genius" for his win on Twitter. "I wish the talented Praggnanandhaa the very best for his future endeavours," Mr Modi wrote.
Sachin Tendulkar, a retired Indian cricket star considered to be one of the greatest players in the sport's history, also congratulated Praggnanandhaa on Twitter and described his win as "magical."
"You've made India proud!" Tendulkar said.
Praggnanandhaa orchestrated his defeat over Mr Carlsen in 39 moves. It was all the more remarkable because he was playing with the black pieces, moving second, with the disadvantages that entails, particularly in elite chess.
"He controlled the game, it felt, from start to finish, which is what Magnus does to people," said Mr Levy Rozman, an international master who recaps tournaments and discusses strategy on his YouTube channel, GothamChess, which has more than 1.4 million subscribers.
Mr Carlsen, who was also a top player as a teenager, opened with the Queen's Gambit, moving his queen's pawn to d4. Praggnanandhaa declined the gambit.
In the early and middle stages of the game, Mr Rozman said, Mr Carlsen played a precise game, successfully gaining a pawn and then another, putting him at an advantage, but Praggnanandhaa compensated by keeping the pieces he still had on the board active and swarming Mr Carlsen's king.
"He used what was remaining on the board to launch a devastating counterattack," Mr Rozman said.
The game turned definitively at the 32nd move, when Carlsen made a move with his knight that was later viewed as an error. The decision prompted Mr David Howell, a British grandmaster and a commentator on chess streaming platform Chess24, to ask, "Is this clever, or is this madness?"
The answer was soon clear. Praggnanandhaa quickened his pace, and Mr Carlsen appeared visibly frustrated. Seven moves and about 10 minutes later, it was over.
After Praggnanandhaa's win, Kaja Snare, a commentator for Chess24, asked him how he would celebrate.
"I think it's about just going to bed, because I don't think I will have dinner at 2:30 in the morning," Praggnanandhaa said.
It had already been a remarkable night for Praggnanandhaa. He also defeated Mr Levon Aronian, the fourth-highest rated player in history, at the beginning of the competition day.
Praggnanandhaa said he had prepared for the grueling tournament schedule by staying up late in the days leading up to it. "I am still tired, but it's fine," he told Chess24.
His early success did not hold through the competition, however. Praggnanandhaa failed to qualify for the Airthings Masters quarterfinals, which began Wednesday and whittled the pool to eight players, from 16.
Mr Carlsen remains in the competition, which he said had been more challenging because of lingering symptoms from a recent Covid-19 infection.
"It's been a little bit better today," Mr Carlsen told Chess24 on Monday, "but the first couple of days I was feeling like I'm OK, but I didn't have the energy, which made it hard to focus because every time I tried to think, I blundered."
It was not the first time Mr Carlsen played Praggnanandhaa, who became the youngest-ever international master when he was 10 and became a grandmaster at 12.
Mr Carlsen defeated Praggnanandhaa in January, a month after Praggnanandhaa was invited by the international federation to make the ceremonial first move in a world championship match between Carlsen and Ian Nepomniachtchi, a Russian grandmaster. Mr Carlsen won his fifth straight world championship in that tournament.
After Praggnanandhaa defeated Mr Carlsen this week, he told The Times of India that he had received congratulatory messages from around the world, helping him comprehend the significance of what he had accomplished.
"As a kid picking up the sport, I had looked up to Magnus," Praggnanandhaa said. "I can always go back to this game and seek confidence whenever I need one in the future."
This article originally appeared in The New York Times.