Enterprising Uruguayan inmates make bricks, pizzas
MONTEVIDEO (Uruguay) Alvaro Brusti had never worked in his life before he wound up behind bars for armed robbery.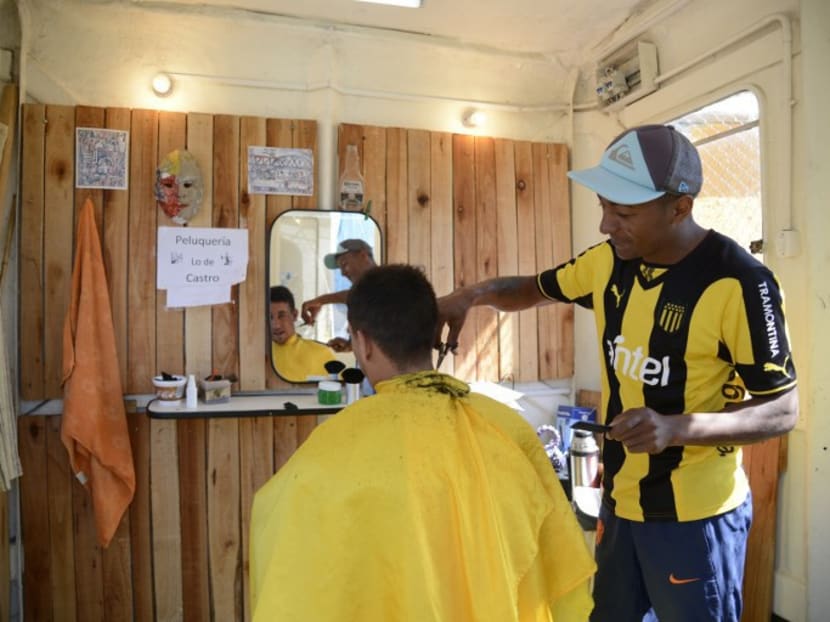 MONTEVIDEO (Uruguay) Alvaro Brusti had never worked in his life before he wound up behind bars for armed robbery.
Now after five years inside, the 34-year-old is running his own company, in an unusual scheme at a Uruguayan jail.
The Punta de Rieles prison east of the capital Montevideo looks like many other penitentiaries from the outside, with high walls and barbed wire.
But inside, the facility and its 700 inmates defy the Latin American stereotype of prison overcrowding and violence.
They have a bakery, pizzeria, ice cream parlour, a greenhouse for growing lettuce and a brick factory, where Brusti works.
He gets up at 5:30am, drinks his mate — an herbal drink popular in Uruguay — and goes to his cement mixer.
"I just work and work," he said.
Brusti turns out 400 concrete building blocks a day. They are sold to retailers as well as to other prisoners' families.
His earnings go into a prison account. He gives most of it to his family and claims the rest in the form of vouchers to buy goods made by other prisoners.
Uruguayan authorities said 60 per cent of inmates leaving prison end up being recidivists. Brusti wants to avoid being one of them.
When he gets out, he wants to set up a brick factory of his own.
"I've got two years and four months left. I am behaving myself," he said.
"I've suffered a lot. Now I want to get out and do things properly."
Inmates can keep taking part in the prison operations once they get out, even if that means coming back to work voluntarily within the prison walls.
DIGNITY
Congressional prisons commissioner Juan Miguel Petit warned recently that the situation in some of Uruguay's jails was "serious and explosive."
He spoke after a series of killings in one notorious prison.
At Punta de Rieles, prison director Luis Parodi, 65, is seeking to buck the trend.
Unlike many of his counterparts who are former members of the security forces, Mr Parodi is a teacher.
"Prisoners are just like us. When you allow one to be your equal, he acts like it," he said.
"Dignity begets dignity."
When relatives visit, inmates can take them for a pizza or ice cream served by other prisoners and paid for with credit earned by working.
The name of the prison sweet shop sums up the spirit of the initiative: "New start."
Elsewhere in the jail, a young long-term prisoner identifying himself as Fernando has set up a tattoo parlour.
He bought the equipment with money he earned by working in jail.
He talks as he inks a red and black eye on the hand of a fellow inmate.
"Tattoos always go down well here," he said.
SURVIVAL
Outside on the prison grounds, Francisco Javier and Gustavo Cordero look after a greenhouse.
Their lettuce and basil plants grow without soil, the roots immersed in liquid nutrients.
The pair invested US$3,000 (S$4,000) in the greenhouse. They sell the produce to traders outside the prison as well as other inmates.
Javier, a 45-year-old Spaniard, faces a possible 25-year jail term but said he still has not been sentenced. He would not discuss his alleged crime.
"They are supposed to take one day off your sentence for every two days worked," he said.
"But that's up to the judge. It's quite a twisted system."
He has been in preventive custody for the past 10 years as the wheels of Uruguayan justice slowly turn.
He likes Punta de Rieles' work and business system, but believes it has its limits.
"A prisoner never gets rehabilitated. He just matures and gets wiser," Javier said.
"In jail, you don't live. You survive." AFP