How tech start-ups are changing the elderly care sector in US
NEW YORK — When Mr Ivan Kronenfeld's Parkinson's disease began to worsen three years ago, the 70-year-old ex-film producer and his wife decided they needed help to care for him at home.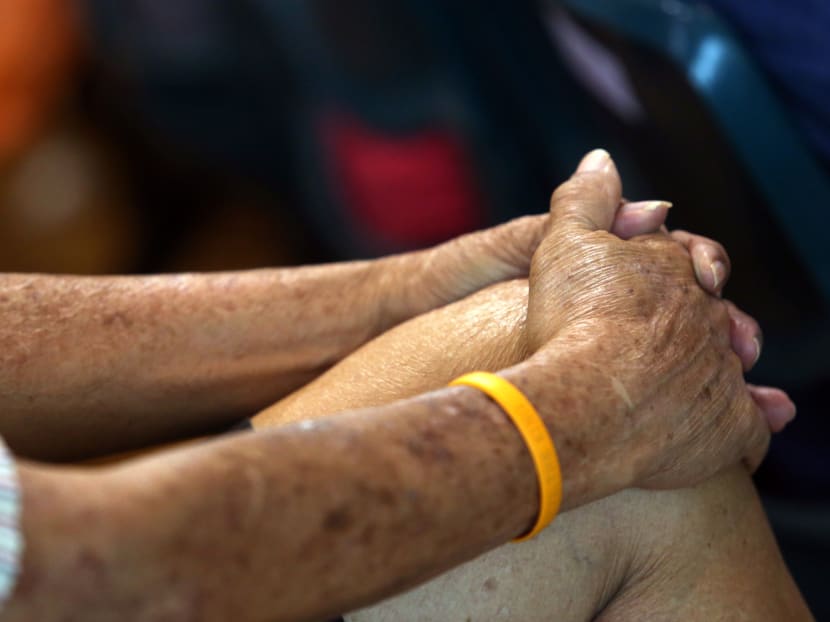 NEW YORK — When Mr Ivan Kronenfeld's Parkinson's disease began to worsen three years ago, the 70-year-old ex-film producer and his wife decided they needed help to care for him at home. Ms Anne Byrne researched their options and found Hometeam, a digital start-up offering caregiving services to residents of New York state.

Within a few weeks they had been assigned Royta, described as "terrific" by Mr Kronenfeld, who visits the couple's Manhattan apartment for four hours a day, three times a week. "She'll shower him, she takes care of his room, makes sure his laundry is done, changes his bed sheets," says Ms Byrne, a former dancer and actor who appeared in Woody Allen's Manhattan. "She's very easy to get along with." Hometeam was set up in 2013 by Josh Bruno, who quit his job at Bain Capital to launch the business after struggling to find good quality care for his 93-year-old grandfather. He is one of a clutch of entrepreneurs who have secured tens of millions of dollars of investments to launch companies that use digital technology to try to improve caregiving.
Mr Kronenfeld and his wife are among millions of Americans who use paid carers. The number of people looking for help swells each January, often because families have just gathered over the holidays and decided that their parents need assistance.

But the couple's positive experience is far from typical in the US, where caregiving is at best patchy and at worst dangerous. The industry is dominated by more than 25,000 private groups, many of them small "mom and pop" operators which pay the federal minimum wage of US$7.25 (S$10.33) an hour to the roughly 2.2 million people who work as caregivers. Because of the fragmented nature of the home-care industry, it is difficult to put a dollar value on its size, although investment bank Harris Williams estimates that it was worth US$40 billion last year and will grow to almost US$54 billion by 2019.

Before launching Hometeam, Mr Bruno spent six months working for nearly 30 care agencies to determine why the standard of service was often so poor. Horror stories abound, from caregivers who do not show up on time, or at all, to those who steal or form inappropriate relationships with clients.
"I wanted a tech solution, but I found out that much of the problem was the job of home health aid itself," he says. "People blame them as lazy, but they are the worst working conditions — low pay, no training." Mr Bruno toyed with the idea of creating an Uber for in-home care, a technology platform that would match clients with caregivers without actually employing them. But he decided that would do little to solve the systemic problems in the industry. Instead, he built a care agency covering New York, New Jersey and Pennsylvania that now has 1,100 employees, most of them carers who are paid on average US$15 an hour. The staff also receive benefits that are rarely offered to caregivers, such as healthcare, paid holiday, maternity and sick leave, retirement plans and regular training.
Clients often receive care from multiple Hometeam employees, who use iPads to manage their schedules and take digital notes on patients so that the next carer can pick up where they left off. Mr Bruno tried to raise money from Silicon Valley venture capitalists, but many of them wanted him to focus on the platform without hiring so many staff, instead using carers who were set up as independent contractors like Uber drivers. "I got quite a lot of crap for not just keeping the platform and subcontracting the caregiving," recalls Mr Bruno.

"I got potential offers from venture capitalists, saying, 'I'll commit if you only do an app' — but that doesn't solve the problem." Mr Bruno instead raised US$38.5 million from healthcare and tech investors, including Oak HC/FT, and last year announced a US$5 million investment from Kaiser Permanente Ventures, the investment arm of the eponymous healthcare group. Hometeam provides services to people who either pay the fees themselves or via long-term care insurance plans. The group recently announced that it would also start accepting clients on Medicaid, the government-funded scheme for people on low incomes, which will give it access to 150,000 potential new customers.
Mr Bruno is not alone in spotting the opportunity in caregiving. A host of rival companies have been set up, attracted by the economics of an ageing population. By 2060, the population of over-65s is forecast to hit 98.2 million in the US, more than double the level in 2014. They also see a chance to win new business by improving on poor levels of service. Honour, a California-based group, has raised about US$65 million and offers caregiving services in the Dallas-Fort Worth area in Texas as well as its home state.
Seth Sternberg, chief executive and co-founder, says that the company's platform will allow it to build a caregiving business of significant size, something that no one has managed to do so far. Caregiving, says Mr Sternberg, suffers from "diseconomy of scale": an agency with fewer than 100 carers can match them with clients and schedule their appointments with relative ease, but if it tries to get bigger, things go wrong. The agency ends up making poor matches, he says: an obese client who owns kittens might end up being sent a petite woman who is allergic to cats. And when schedulers start arranging appointments outside of a small geographic area they know well, caregivers end up being late or not turning up at all. Honor uses algorithms to handle the logistics, which will theoretically allow the business to scale up more easily than traditional care agencies.
"We have an automated system, the technology that can match a care pro with the right skillset," says Mr Sternberg. "If your mom has dementia and weighs 250lbs, you need someone who is better trained and strong enough to lift her." Honour says its technology, combined with rigorous training, has allowed it to buck the trend of high employee turnover, which "hovers below 20 per cent" versus the industry average of 60 per cent a year. Hometeam says its staff turnover is 14 per cent.

Neither company discloses how many clients they have, nor the number of hours of care they provide each week. Some wonder whether the groups are struggling to win the most lucrative contracts: people who are referred to an agency by a trusted adviser like a lawyer or financial planner, and who require care for most of the week. Stephen Tweed of Leading Home Care, a consultant and publisher, says the new entrants may be picking up less lucrative clients who only need service for a few hours a week. "I think their software platforms are unique, and they've tried to give better wages and benefits, but the question is: are they gaining traction?" he says. FINANCIAL TIMES