Iran's nuclear stockpile grows, complicating negotiations: Report
WASHINGTON — With only one month left before a deadline to complete a nuclear deal with Iran, international inspectors have reported that Tehran's stockpile of nuclear fuel increased about 20 per cent over the last 18 months of negotiations, partially undercutting the Obama administration's contention that the Iranian programme had been "frozen" during that period.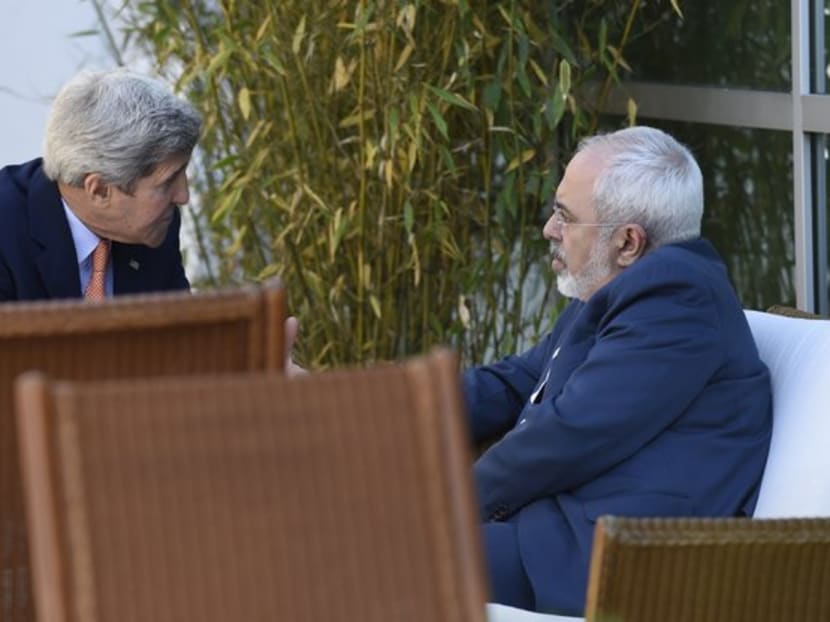 WASHINGTON — With only one month left before a deadline to complete a nuclear deal with Iran, international inspectors have reported that Tehran's stockpile of nuclear fuel increased about 20 per cent over the last 18 months of negotiations, partially undercutting the Obama administration's contention that the Iranian programme had been "frozen" during that period.
But Western officials and experts cannot quite figure out why. One possibility is that Iran has run into technical problems that have kept it from converting some of its enriched uranium into fuel rods for reactors, which would make the material essentially unusable for weapons. Another is that it is increasing its stockpile to give it an edge if the negotiations fail.
The extent to which Iran's stockpile has increased was documented in a report issued Friday (May 29) by the International Atomic Energy Agency, the United Nations organisation that monitors compliance with nuclear treaties. The agency's inspectors, who have had almost daily access to most of Iran's nuclear production facilities, reported finding no evidence that Iran was racing toward a nuclear weapon, and said Tehran had halted work on facilities that could have given it bomb-making capabilities.
The overall increase in Iran's stockpile poses a major diplomatic and political challenge for President Barack Obama and Secretary of State John Kerry, who flew back to the United States from Geneva yesterday for treatment of a broken leg he suffered in a bicycling accident, as they enter a 30-day push to try to complete an agreement by the end of June. In essence, the administration will have to convince Congress and America's allies that Iran will shrink its stockpile by 96 per cent in a matter of months after a deal is signed, even while it continues to produce new material and has demonstrated little success in reducing its current stockpile.
"From the US perspective, it's obviously less than ideal," said Mr Richard M Nephew, an Iran specialist at Columbia University, who worked at the White House and State Department. Mr Nephew said the enlarged stockpile was not a deal breaker because Iran could find a way of solving the problem, especially if it was offered sanctions relief.
A major element of the forthcoming deal, if it is completed, permits Iran to maintain a stockpile of only 300kg of nuclear fuel, less than would be needed to make a single weapon.
That means Iran, which insists its nuclear programme is for civilian purposes, would have to rid itself of more than nine tons of its stockpile in a matter of months. One easy solution would be to ship the fuel out of the country, but that is a politically fraught topic for the Iranians – and one that their deputy negotiator, Mr Abbas Araqchi, ruled out in March.
"There is no question of sending the stocks abroad," Mr Araqchi said at the time. A State Department statement released a few days later that outlined the preliminary agreement reached at a marathon session in Lausanne, Switzerland, was silent on the question of how the reduction would be realised.
Administration officials said nothing publicly about the atomic energy agency's report. But several officials, speaking on the condition of anonymity, said that the Iranians understood that under a final agreement they would commit to giving up almost all of their fuel and maintaining a small stockpile for 15 years.
"How are they going to do it?" one senior US official said recently when asked about the negotiations, details of which Mr Kerry and his team are trying to keep confidential. "We're not certain. It's their problem, not ours. But it's a problem."
Nonetheless, officials say they expect the radical reduction of Iran's stockpile to happen in the opening months of any agreement, either by shipping it out of the country or changing it into a form that would make it impossible to re-enrich and use as a weapon.
Mr Kerry met with his Iranian counterpart, Mr Mohammad Javad Zarif, in Geneva on Saturday to discuss how the stockpile would be destroyed and other impediments to a final deal. Mr Kerry was joined at the talks by Energy Secretary Ernest J Moniz, who will have to certify to Congress that the deal ensures that Iran will remain at least a year away from being able to produce a weapon's worth of bomb fuel over the next decade, a complex calculation in which the size of Iran's stockpile is a major factor.
Other elements of Iran's programme, however, have been frozen or rolled back. Construction has stopped on a major plutonium reactor, and it is undergoing a redesign to make it less threatening. And while Iran has installed about 20,000 centrifuges at its enrichment plants, roughly half are idle. Of the fuel that the United States worries about most – because it was enriched to a level a short step away from bomb-grade – half has been diluted, and the rest is being turned into reactor fuel.
There is little doubt that in the absence of the interim accord, called the "Joint Plan of Action", Iran would have made even greater strides. But the numbers published Friday by the atomic energy agency show that Iran has continued to enrich uranium aggressively, even though it knew that it was not meeting its goals of converting its stockpile into reactor rods.
The question is: How much of the increased stockpile was done for political reasons, and how much is because adding to the stockpile has proved easier than eliminating it?
The 2013 plan for capping the stockpile relied on Iran's stated plan to build a "conversion plant" at its sprawling nuclear complex at Isfahan. The plant was intended to turn newly enriched uranium into oxide powder, the first step toward making reactor fuel rods. In other words, while the stockpile would not be reduced, it also should not have grown.
As the Bipartisan Policy Centre, a research group in Washington, said in February, "Iran has failed" to do the conversion. As a result, it added, Iran's stockpile of enriched uranium, compared with when the preliminary accord went into effect, was growing "significantly larger".
What remains unknown is the cause of the bottleneck: technical problems, Iranian foot-dragging, or some combination of the two. The Institute for Science and International Security, a Washington research group, wrote in an analysis on Friday that Iranian officials say the plant's final stage "did not work properly", prompting the delay.
The Iranians themselves tell a more complicated story.
Presiding over the plant's opening last August, Mr Ali Akbar Salehi, the head of Iran's Atomic Energy Organisation, said Iran had successfully overcome industrial sabotage, a long rumoured way the West has sought to slow Tehran's nuclear program.
Mr Obama must decide when to lift the harshest of the sanctions against Iran. If he lifts the sanctions, even partially, before Iran has destroyed or shipped all but the last small amount of uranium, he might lose leverage in ensuring that Iran complies with the rest of its pledge.
On the other hand, waiting too long risks unravelling a deal, especially if ordinary Iranians see no economic benefits from cooperation.
For his part, Mr Obama seems focused on the long-term question: Can he prevent Iran from obtaining a nuclear weapon for the remainder of his term and that of his successor?
With the stockpiles and the number of operating centrifuges reduced, "we know that even if they wanted to cheat, we would have at least a year, which is about three times longer than we'd have right now, to react," Mr Obama told Mr Thomas L Friedman, a columnist for The New York Times, in April, "and we would have insights into their programmes that we've never had before." NEW YORK TIMES