Abuse, exploitation fail to stop blue-collar workers flocking to Singapore to cope with ringgit fall
KUALA LUMPUR — When 21-year-old Zuhalfizi Ismail from Negri Sembilan arrived to work in Singapore last month, he was confident his family's mounting debts would be paid off within the year, and he would have saved enough to marry his childhood sweetheart.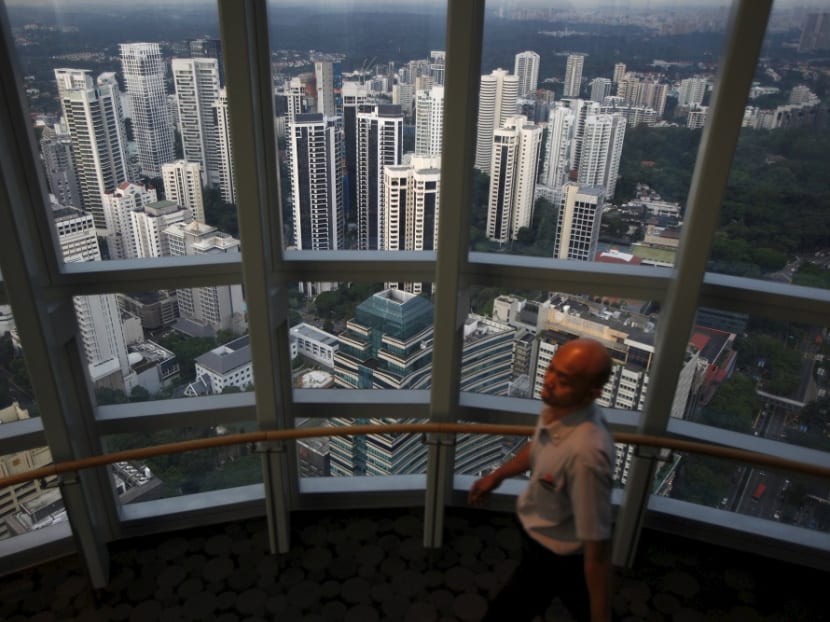 KUALA LUMPUR — When 21-year-old Zuhalfizi Ismail from Negri Sembilan arrived to work in Singapore last month, he was confident his family's mounting debts would be paid off within the year, and he would have saved enough to marry his childhood sweetheart.
But barely a month into his job as a cleaner with a large Singaporean firm, he now finds himself out on the streets, pockets empty, in one of the richest nations in the world.
"My boss cancelled my permit, and I have to go home. But when I asked for my salary, he said my contract says they can forfeit my salary because I worked less than three months," Mr Zulhafizi told The Malaysian Insider.
He is one of thousands of migrant workers who come to Singaporean non-profit organisation Humanitarian Organisation for Migration Economics (HOME) every year with complaints of employer abuse or exploitation.
He is also one of hundreds of thousands of Malaysians in Singapore working blue-collar jobs that locals shun and, ironically, which migrant labourers in Malaysia are doing.
Mr Zulhafizi, who was working as a general cleaner, said his job was terminated because he had repeatedly demanded to be paid for working overtime.
"They made me work 12-hour days for six days a week, but said I would only get S$500 a month.
"They promised me S$1,200 before I came, but now they say I signed the contract agreeing to S$500."
HOME executive director Jolovan Wham said Mr Zulhafizi's situation was similar to most of the foreign workers who come to the centre.
"Work contracts are signed in English which most of the foreigners have very little understanding of.
"Because his employers didn't technically breach the contract, unfortunately, he doesn't really have a case," said Wham of Zulhafizi's case, adding that HOME was now trying to work out an amicable settlement with his employers.
SEEKING GREENER PASTURES
Singapore's thriving economy is a boon for immigrants from poorer neighbours and is now especially enticing for Malaysians with the continued decline in value of the ringgit, Asia's worst performing currency.
Most of the semi-skilled or low-skilled workers are willing to accept lower wages than their Singaporean counterparts, and put up with less-than-satisfactory working conditions for the possibility of bringing home much higher wages than if they were to work in Malaysia.
Mr Wham says apart from contractual disagreements, he has received complaints of physical intimidation by employers seeking to "discipline" their workers.
"One guy from Sarawak once complained that he was made to do push-ups.
"Another one was shoved and threatened with a punch," Mr Wham told The Malaysian Insider.
A total of 146 Malaysian blue-collar workers sought assistance from the Malaysian High Commission in Singapore from January to June this year, the high commission revealed. Total number of complaints for the whole of last year was 145.
High commission officials believe the figures are a fraction of the actual number of complaints, as many blue-collar workers find approaching non-governmental organisations, like HOME, for help to be less intimidating.
"Most of them have problems with their work permits, or their employers are not paying them or are keeping their passports," a senior official at the high commission told The Malaysian Insider on condition of anonymity.
"We try to help by contacting their families in Malaysia, or by informing Singapore's Ministry of Manpower. But honestly, there's usually very little we can do," he said, citing "diplomatic sensitivities".
According to statistics provided by the Ministry of Manpower, the total number of work permits issued for semi- and low-skilled jobs in 2014 was 991,300. From January to June this year, 993,900 work permits for blue-collar jobs – including cleaners, constructions workers and factory workers – were issued.
The island-state recorded more than 1.35 million foreign workers last year, a figure that has already been surpassed as of June this year.
A 2012 World Bank report placed the number of Malaysians working in Singapore at more than 400,000, a figure that Malaysian officials believe has grown much higher in the past two years.
This means almost half of the tiny republic's foreign labour force is made up of Malaysians, and the majority of them are in blue-collar jobs.
RISKING ARREST, FINES AND DEPORTATION
The attractiveness of earning in Singapore dollar, which was trading at S$1 to RM3.01 by the end of yesterday, has even emboldened Malaysians to risk hefty fines and arrest.
Every weekday morning at specific areas around Woodlands – Singapore's northernmost suburb – hundreds of semi-skilled and skilled Malaysians with no legal permits will wait with the hopes of being picked up by employers looking for day-job workers.
Jobs ranging from painting to electrical and plumbing works pay from S$50 to S$80 a day, almost double of what they would get back home for the same amount of work.
The men wait at coffee shops, bus stations and other fixed spots around Woodlands from as early as 7am, waiting for owners of small cleaning or construction businesses to drive by and take their pick of workers.
At the end of the day, the workers get dropped back at the pick-up point, where they will make their way home with their day's wages.
"Most days we don't get any work, but sometimes if we're lucky, an employer will 'book' us for a few weeks," said Mr Ah Lim, a Johor native who was one of the many Malaysians waiting on the steps of Woodlands Centre last Thursday morning hoping to be picked up.
Under Singapore's Employment of Foreign Manpower Act, foreigners working without legal permits face a S$24,000 fine and up to 24 months' jail.
Mr Ah Lim, who works as a freelance electrician back in Johor Baru, said he was aware that he could be jailed and fined if caught, but says it was a risk he and his friends were willing to take.
"There's very little work (in Johor Baru), so it's better to take the risk and come here every day. By noon, if nobody comes, then I will return home," he said.
"But I will come and try my luck again the next morning."
MALAYSIANS DOING JOBS FOREIGNERS AT HOME DO
Mr Wham says while Malaysians make up a small percentage of the migrant workers coming to his organisation, he has already seen an increase in the numbers.
"The Malaysians who come here are doing jobs that foreigners are doing back in Malaysia. They work in low-skilled jobs as cleaners, or work in the service sector," Mr Wham said, referring to Malaysia's 2.1 million legal foreign workers, and almost as many illegal migrants, who are employed in industries, such as construction, manufacturing and the service sectors back home.
"So Malaysia is both a receiving and sending country (of blue-collar workers). It's quite a unique situation," he said.
For Zulhafizi, his short-lived and bitter experience with one employer has not been enough to deter him from trying to seek re-employment in Singapore.
"If I manage to save S$1,000, and send it back every month, that's RM3,000! I can't even earn half that amount in Malaysia, much less save that amount," he said.
"Of course, this experience has left me with a bitter taste, but it's worth risking it again. I can't find the same opportunity in Malaysia. There, my family is 'sesat' (lost)." THE MALAYSIAN INSIDER