Areas with weak government control could become terrorism hotbeds: Regional terror expert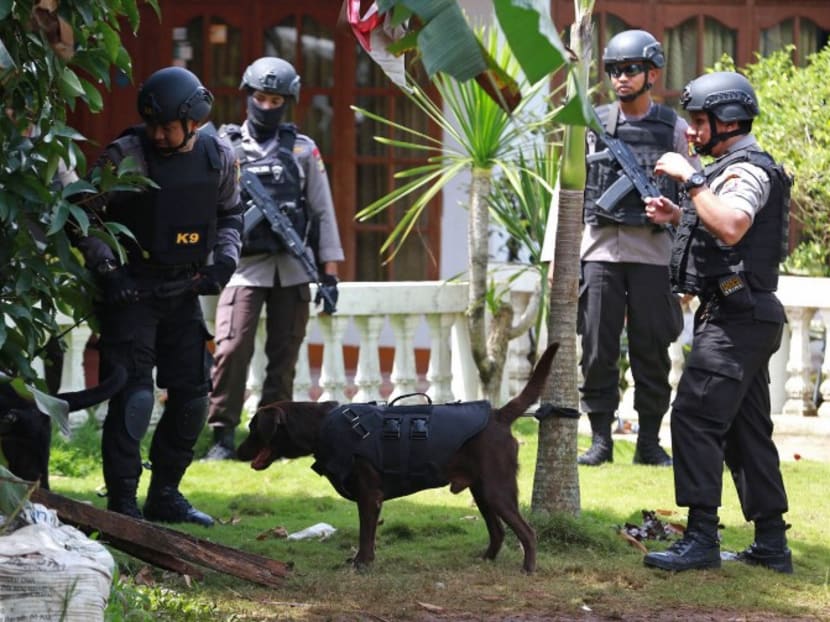 SINGAPORE — While the possibility of a full-fledged Islamic State (IS) province in South-east Asia may be remote, authorities should not rule out militants asserting their autonomy in pockets of spaces with weak government control, said a regional terrorism expert on Monday (Jan 9).
Speaking during the Regional Outlook Forum 2017 organised by Iseas-Yusof Ishak Institute, Associate Professor Greg Fealy from the Australian National University noted that in order for a caliphate to be established, IS will require a place or territory where an administration can be put in place, including the implementation of Islamic laws.
"No jihadist groups have the capacity to establish an effective Islamic State or province in South-east Asia in the foreseeable future. Overall, there are very few places in the region where you'd get those conditions (or requirements)."
But he also noted that there is a continuing threat in terms of how jihadist organisations "will go for areas where there is poor government enforcement and where security services have very little presence".
Assoc Prof Fealy, who specialises in transnational Islamist movements and Islamic politics in South-east Asia, identified the Southern Philippines and the Sulu Archipelago, especially areas between the Philippines and Borneo, as classic areas with weak government control.
He added that returning fighters from Syria could increase the risk factors as these individuals are viewed with "high prestige" as they have been fighting for IS and putting their lives on the line in the name of Islam.
"One or two returning fighters could make a big difference in a jihadist cell or network because these fighters could impart knowledge on how to operate firearms, set up operations and even bomb making – depending on what their skills are."
Last year, Singapore's Home Affairs and Law Minister K Shanmugam cautioned that Singapore is at the epicentre of the caliphate that IS wants to establish in the region as the terror threat has morphed into a "much more powerful large monster".
Experts also say the Islamic State is increasingly channelling funds into South-east Asia to finance terrorism.
Some have also warned that the conflict in Myanmar's Rakhine state risks becoming a lightning rod for Islamists in a shadowy network stretching from the Philippines to Indonesia and Malaysia, with links to IS in the Middle East.
Last week, Malaysia's counter-terrorism agency arrested a suspected IS follower for planning to carry out attacks in Myanmar.
When asked if Myanmar will be the next hotbed for terrorism due to the alleged persecution of Rohingya muslims in Rakhine by the central government, Assoc Prof Fealy replied that the possibility of IS infiltrating the area should not be discounted.
"They (Rohingyas) are being brutally repressed for many decades now and there is little terrorism. But there is a risk that the longer that continues, some of them may retaliate in violent ways."
Other issues discussed during the Regional Outlook Forum 2017 include security challenges in Southern Philippines, South-east Asia's economic outlook, and what to expect in Thai politics.