Barisan Nasional banks on water cuts, land sale and dengue scares to recapture Selangor
KUALA LUMPUR — In its second attempt to retake Selangor, Barisan Nasional (BN) is counting on the state's persistent water crises, dengue outbreaks and the Ijok land sale saga to tilt the scales in its favour.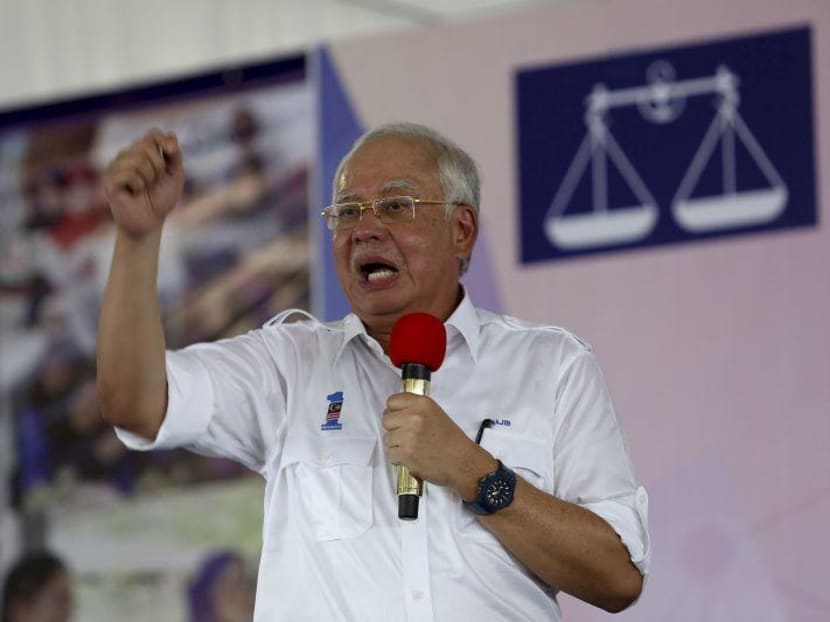 KUALA LUMPUR — In its second attempt to retake Selangor, Barisan Nasional (BN) is counting on the state's persistent water crises, dengue outbreaks and the Ijok land sale saga to tilt the scales in its favour.
Irmohizam Ibrahim told Malay Mail that although BN is now regarded as the underdog in the battle for Selangor in the 14th general election, it does not mean the state Opposition coalition no longer has what it takes to govern again.
"Most people I have spoken to say they are fed up with the recurring issues like water, which have not been solved. Instead, the state has seen two different mentris besar come and go due to internal political dispute.
"With this and other issues like the Ijok land matter and high dengue cases, we think BN will have a strong chance of recapturing the state in the 14th general election," said the 42-year-old political officer to Prime Minister Najib Razak.
Selangor BN representatives shied away from disclosing their electoral strategy to win back voters ahead of their state manifesto launch set for Sunday (April 8).
Semenyih assemblyman Johan Abdul Aziz was reticent when asked about Selangor BN's strategy.
"We should be humble and play our cards right. At the moment, we are in fifth gear," he told Malay Mail.
Even so, Dengkil assemblyman Shahrum Mohd Sharif was confident this second time would be the charm for the BN.
He pointed to the fractious state government following the break-up of the Pakatan Rakyat alliance post Election 2013, suggesting that the inherent problems faced by voters since were due to internal discord between PKR-DAP and PAS, barely an ally at the state level but a rival nationally.
"What sort of state government are they running today anyway? DAP and PKR are only keeping PAS as their friend in Selangor today because without PAS, DAP and PKR are nothing," said Mr Shahrum.
WILL BN WORK WITH PAS IN SELANGOR?
Mr Shahrum said the possibility for a BN-PAS unity government existed if both parties snagged a significant number of the 56-seater legislative assembly in the elections, defeating the Pakatan Harapan (PH) alliance now consisting of PKR, DAP, Parti Amanah Negara and Parti Pribumi Bersatu Malaysia (PPBM).
"Yes, there could be… I mean anything can happen in the future," Mr Shahrum said when specifically asked if BN would work with PAS in Selangor.
Mr Irmohizam did not discount the possibility, but was cautious in his response, saying any tie-up could only be decided by Mr Najib and Selangor BN chief Noh Omar "when the time comes".
Johan, the Semenyih assemblyman, rejected the notion.
"PAS has clearly said that it will not work with BN. Moreover, I was informed that they have an MB candidate for Selangor.
"So it seems like they are on their own," he said of PAS.
GUESSING GAME
Despite BN's confidence, its leaders have not indicated who its mentri besar candidate would be if the coalition wins.
Mr Irmohizam has been widely rumoured to be a potential candidate, but the Kuala Selangor MP who made his electoral debut in the 13th GE said he was not aware of any such talk.
"You should ask Noh Omar or the PM. I don't know, and I was not informed who BN's choice of MB would be," he said when asked to clarify the speculation.
"I am not privy to that information… but I would like to defend my seat in Kuala Selangor. Then again, that is the decision of the PM also," he said.
He also claimed ignorance of who the BN would field in Selangor and even the seat negotiations among the coalition's parties.
Sungai Panjang assemblyman Budiman Mohd Zohdi, who is also Sungai Besar MP, was another candidate speculated to be Selangor MB if BN wins, but could not be reached for comment.
WHO HAS THE EDGE?
Analysts contacted by Malay Mail said the fight between BN and PH in Selangor will be a tough call, but said the PKR-DAP-Amanah-PPBM alliance holds a slight advantage.
Both Universiti Utara Malaysia associate professor Mohd Azizuddin Mohd Sani and Oh Ei Sun, political analyst and principal adviser of Pacific Research Centre, believe Islamist PAS, which has decided to go its own way as the "third bloc" in GE14, will get the least traction with voters in the country's most developed state.
"Overall, I think PAS will be the biggest loser as the party is expected to lose to its splinter Parti Amanah Negara (Amanah) in the urban and suburban areas," said Mr Oh.
"It is going to be a tough fight between BN and PH. PAS has little chance to win any seats," said Mohd Azizuddin.
But Mohd Azizuddin and Oh said a BN-PAS state government would emerge if the two Malay Muslim parties managed to win enough seats.
While Mohd Azizuddin said the collaboration between BN and PAS was "most definitely" on the cards as currently practised by the Selangor government if the two parties scored significant wins, Mr Oh leaned the other way.
"Yes, I think they will, but I don't think they will have enough combined seats," said Mr Oh.
In GE13, PAS and DAP won 15 seats each while PKR bagged 14 seats, keeping its initial mentri besar pick Khalid Ibrahim in the driver's seat.
Subsequent to the failed "Kajang Move", PKR expelled Mr Khalid and replaced him as MB with deputy president Datuk Seri Azmin Ali.
Umno was the only BN component party in the state, winning 12 seats in Election 2013. MALAY MAIL ONLINE