The Big Read: Penang takes a leaf from S'pore, and bids to become a competitor
GEORGE TOWN (PENANG) — Mr Lim Guan Eng is a man on a mission. In five years, the Penang Chief Minister wants to make the northern Malaysian state a world-class international city. To get there, he has plans for a new multi-billion-dollar transport system, new hubs for growing service sectors and new skills training programmes, especially for island's young.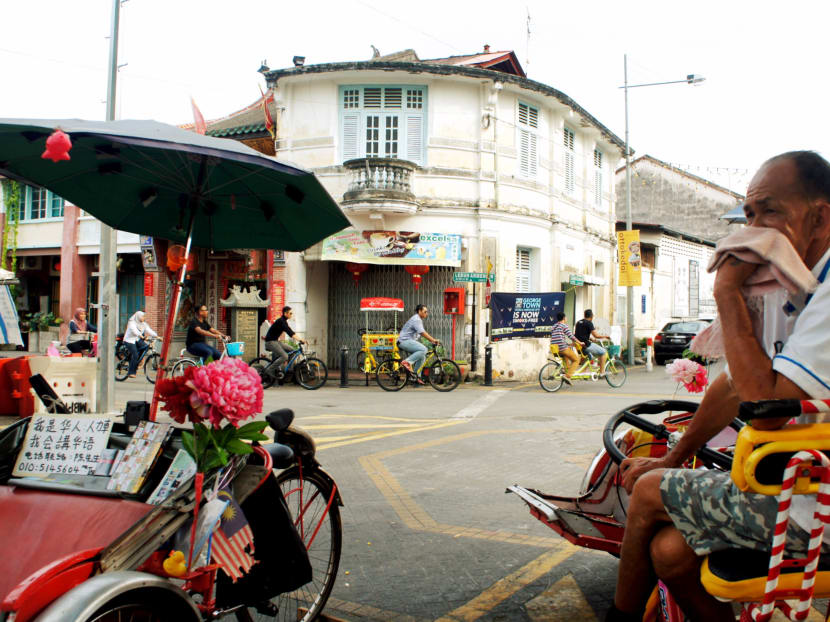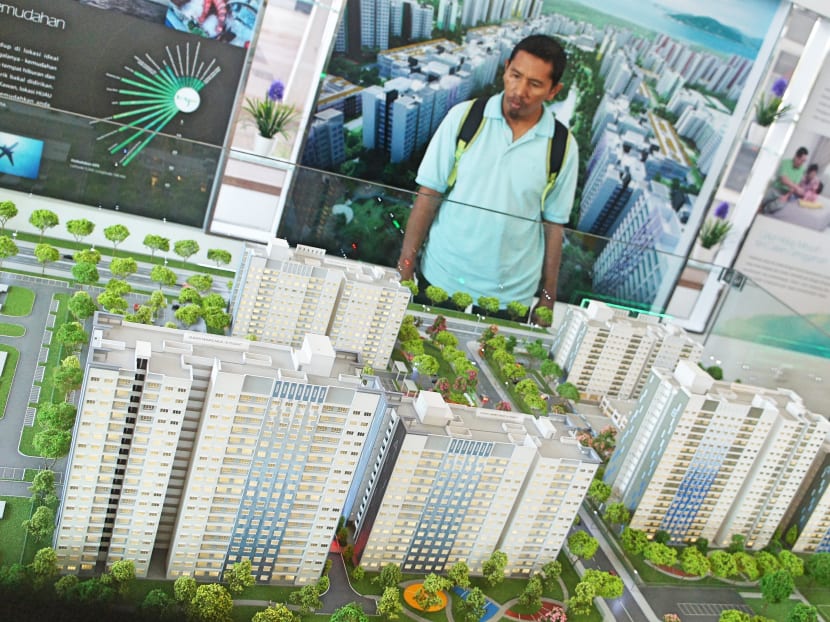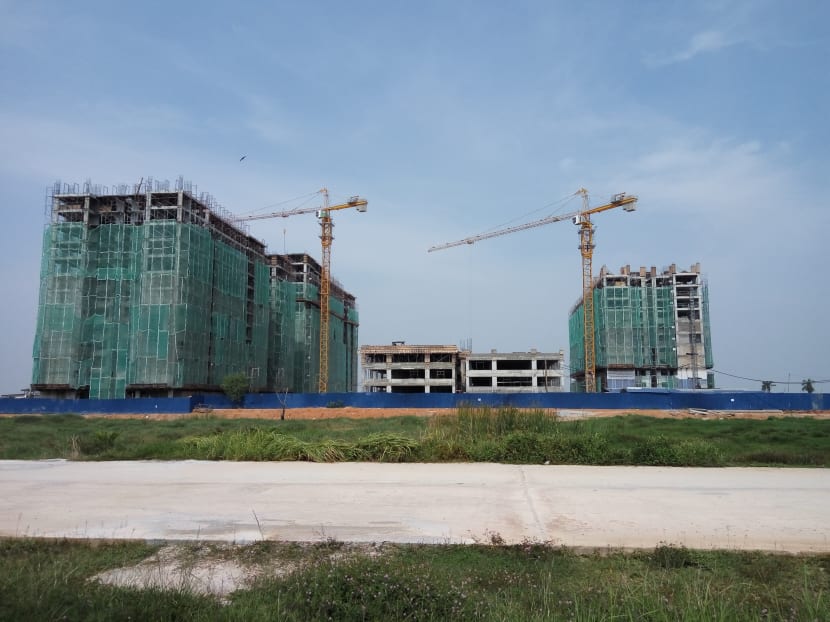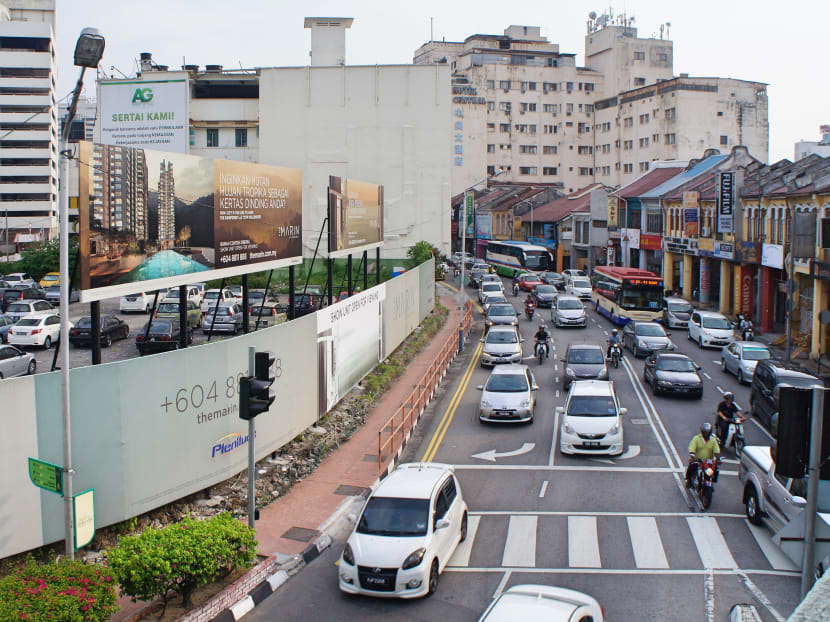 GEORGE TOWN (PENANG) — Mr Lim Guan Eng is a man on a mission. In five years, the Penang Chief Minister wants to make the northern Malaysian state a world-class international city. To get there, he has plans for a new multi-billion-dollar transport system, new hubs for growing service sectors and new skills training programmes, especially for island's young.
"We want to become an international, intelligent city that is clean, green, safe and healthy, brimming with energy, expertise and entrepreneurship. An intelligent city where we not only do the right things, but doing things right. Where we embrace the future, not only by preparing our young for the future, but also preparing our future for the young," he told TODAY in a brief interview in his office in George Town last week.
"If we have that, we will be the model state for the rest of Malaysia."
Mr Lim is not shy about taking a leaf — or more — from best practices around the world, including Singapore's development playbook, since both share many similarities, including an economy in which electronics manufacturing and services play a big part.
He is emulating Singapore's public housing planning and has teamed up with Singapore's Temasek Holdings to develop a RM1.3 billion (S$441.9 million) mixed-development project near its industrial zone.
He is also an admirer of Singapore's efforts in building up its capital of human talent and is currently doing the same with Penang's workers.
Besides eyeing Singapore, Penang is also reported to be learning from Hong Kong in embracing change and being a regional hub. The state also wants to look at the Dubai model for attracting tourism and trade.
Since helming the state — a 293 sq km island connected by two bridges to a narrow hinterland of 653 sq km — in 2008, Mr Lim's aim has been to transform Penang into a showcase of modern Malaysia. As it is, the state is already one of the most developed and is an electronics manufacturing hub.
He has initiated an open tender process for state projects and has installed 318 closed-circuit television cameras to monitor crime, traffic and road conditions, with another 216 units to be put up by the end of this year. The streets of Penang are now cleaner too, after Mr Lim introduced performance-based pay for state employees, including street sweepers.
Tourism numbers have also spiked. The total number of international arrivals at Penang International Airport has grown at an annual rate of 7 per cent between 2007 and 2014.
In recent years, Mr Lim has turned his attention to developing the mainland, especially the parliamentary constituency of Batu Kawan, which is earmarked to be Penang's next growth centre, to ease overcrowding on the land-scarce island. Batu Kawan is connected to the island by the state's second bridge, the Sultan Abdul Halim Muadzam Shah bridge. At 24km, the bridge is also South-east Asia's longest.
At times, Mr Lim has turned to Singapore for inspiration, a point he candidly made in his interview with TODAY. "What Singapore has done is to follow international best practices, and the fact that it works in Singapore and makes the city-state prosperous, we feel we can achieve the same result for Penang," he said.
"To do that, (we) must get the basics right, namely good governance, clean leadership, investment infrastructure, building up human talent, and sustainable development."
Three apartment blocks of the Bandar Cassia affordable housing project comprising 520 units are currently at 60 per cent completion . Photo: Eileen Ng
Penang shares many similarities with Singapore. Manufacturing is an important sector for both Singapore's and Penang's economy. Manufacturing constitutes about 20 per cent of Singapore's gross domestic product (GDP), while the sector contributes nearly 55 per cent to Penang's GDP.
The stakes are high. Penang, famed for its Assam laksa, street art and balmy beaches, is the only state governed by Mr Lim's Democratic Action Party (DAP). It wrested Penang from Prime Minister Najib Razak's ruling Barisan Nasional (BN) coalition in the 2008 general election and retained it in the 2013 polls. It is one of the three states controlled by the federal opposition, the others being Selangor, Malaysia's richest state, controlled by jailed former Deputy Prime Minister Anwar Ibrahim's Parti Keadilan Rakyat, and largely rural Kelantan, which has long been under Parti Islam Se-Malaysia.
With Malaysia's opposition coalition in tatters due to infighting — most evident in the recent Sarawak state elections — Penang's performance has become an even more important barometer of the opposition's ability to govern.
Mr Lim's government will also need to win over sceptical political rivals in Putrajaya, whose blessing it needs for transport improvements, as well as Penangites worn out by the traffic jams and overcrowding that come with rapid development, while keeping the island's soul.
If Mr Lim's plans for the state are realised, Penang could well be on its way to becoming a global city that could rival Singapore.
MANUFACTURING HUB
Penang's metamorphosis into a manufacturing hub began with the establishment of a Free Trade Zone near the international airport in the early 1970s, offering tax breaks and speedy investment approvals to foreign investors.
This attracted tech giants such as Intel and Bosch, as well as other electrical and electronics (E&E) factories to set up shop in the state, eventually earning it the nickname Silicon Valley of the East. Since then, about 3,000 manufacturing companies have set up operations in Penang.
Today, Penang is the E&E hub of Malaysia and accounts for 8 per cent of the back-end support for the global semiconductor industry.
Mr Ooi Eng Hock, chairman of the Penang branch of the Federation of Malaysian Manufacturers (FMM), said Penang's competitiveness is one of the reasons Malaysia continues to rank well in various global and commercial economic rankings, including the World Bank's Ease of Doing Business listing.
The country was ranked 18th on the 2015 list while Singapore has retained the top spot for the past 10 years.
"We also have a pro-business government, liberal investment policies, efficient delivery system, well-developed infrastructure, educated work force and good quality of life," he told TODAY, citing the advantages of setting up businesses in Penang.
Mr Ooi Eng Hock, chairman of the Penang branch of the Federation of Malaysian Manufacturers. Photo: Eileen Ng
Between 2000 and 2007, companies ploughed RM29.4 billion into the state's manufacturing sector. The bulk of this, RM22.7 billion, was foreign direct investment (FDI).
According to a 2015 report by the Malaysia Industry Development Authority, Singapore ranks fifth in terms of Penang's FDI sources, with 87 approved projects totalling RM1.3 billion.
"Penang continues to offer great value for investors from Singapore, both in the manufacturing as well as services sectors. This is more so with the current depreciated ringgit," state investment promotion agency InvestPenang director Lee Kah Choon told TODAY in an email.
GROWING SERVICES AND SKILLS
Aware that Penang cannot depend solely on its manufacturing strength, the state has cast its sights on expanding its services sector. Already, services account for 47 per cent of Penang's GDP, just one percentage point less than the manufacturing sector.
In particular, the state government wants to turn Penang into a hub for the fast-growing sector known as shared services and outsourcing (SSO), which includes technology, accounting and other support services for companies that do not have these in-house. The SSO sector has doubled from RM6.39 billion in annual revenue in 2009 to RM12.79 billion in 2013.
Penang's SSO sector provides more than 8,000 high-income jobs to locals and serves both regional and global markets.
In July last year, the state government entered into a joint venture with Temasek Holdings to develop a mixed-use project near Penang's Bayan Lepas Free Industrial Zone. The RM1.3 billion project, called BPO Prime, will cover 1.6 million sqf of commercial and residential space. Businesses that set up there will take on work such as data processing, back-office administration, accounting, technical support, transcription, software development, IT consultancy and disaster recovery for client companies.
The project, scheduled to start construction next year, will be planned and managed by Economic Development Innovations Singapore (EDIS), a privately-owned international economic development company chaired by veteran civil servant Philip Yeo.
"EDIS shares Penang's vision for the future and fully supports the forward-looking and business-friendly approach that Penang has adopted," its senior development director Eng Gim Hwee told TODAY in an email. "There is potential for even more overseas companies to set up their operations in Penang, especially in the area of the business process outsourcing industry. EDIS' projects will serve as key enablers in support of these efforts."
To get its workforce ready for these new businesses, Penang has set up the Penang Skills Development Centre, where school leavers and existing workers take classes ranging from accountancy to technical courses.
The private sector has also pitched in, with FMM setting up its FMM Institute to upgrade workers' soft skills, such as through management courses. 
It also provides six- to nine-month internships to school leavers to expose them to the working world.
Chief Minister Lim, noting that Singapore's success stems from its talent pool and its ability to adapt to changes, said Penang is taking the same path.
Bird's eye view of Penang island. Picture by Eileen Ng
Besides arming working adults with the necessary tools that will make them more relevant in a highly globalised world, the state is also targeting the young through Tech Dome Penang, which is scheduled to be operational by middle of this year. The tech dome is a hub for technology learning and the exchange of ideas, as well as a vehicle for improving scientific literacy and technological capability in Malaysia.
It is well known that Singapore's model of governance has for many years been a source of inspiration not only for Penang, but for many developing countries, such as China, India and Hong Kong, according to analysts.
"The Singapore story is imbued with a strong narrative of building up this successful global city-state from 'nothing'," said Assistant Professor Woo Jun Jie from Nanyang Technological University's School of Humanities and Social Sciences. "For this reason, we are particularly attractive to other city-states or small states that face similar physical-geographical limitations, as well as newly-reformed nation states such as Myanmar."
He said many policy innovations that have marked Singapore's development, such as the HDB housing model or high-grade reclaimed water NEWater, are of deep interest to countries experiencing social and environmental changes associated with urbanisation.
"Perhaps most important of all, Singapore's record of clean government and low corruption is an inspiration to many developing states that are considering political reform," Asst Prof Woo said.
THE LURE OF PROPERTY
Singaporeans are not just investing in Penang; many are also buying homes.
Up to 20 per cent of buyers in the state are foreigners, said Mr Jerry Chan Fook Sing, chairman of the Penang branch of the Real Estate and Housing Developers' Association Malaysia. Mr Chan reckons Singaporeans form the bulk of purchasers.
"People look at Penang as an investable location," he told TODAY in an interview. "A lot of the Penang diaspora are in Singapore and they still have family ties here so they invest in property. Besides the slower pace of life in Penang, the Singapore dollar goes a long way, especially here."
As prices rise, the state government, as Singapore has done, has introduced several cooling measures.
These include price caps for purchases by foreigners at RM2 million for landed property and RM1 million for stratified property, as well as moratoriums on the sale of affordable housing of five to 10 years from the date of purchase.
Penang has also adopted a programme similar to Singapore's BCA (Building and Construction Authority) Green Mark scheme, with monetary incentives aimed at encouraging developers to build more environmentally friendly buildings.
URBAN-PLANNING SOLUTIONS FROM SINGAPORE
For Penangites, though, the issue is housing affordability. Under Mr Lim's leadership, Penang has engaged Singapore's urban solutions firm Surbana International Consultants (SIC), formerly known as HDB Corporation. SIC (now part of Surbana Jurong) has been providing consultancy services for a massive public housing development in the state's mainland strip of Batu Kawan, near the second bridge.
The move is part of the state's plan to spur development in the mainland, said Chief Minister Lim, who pointed out that it was a "natural progression" due to land scarcity on the island.
The Penang branch of Malaysia's predominant political party, the United Malays National Organisation (UMNO), has criticised the hiring of a Singaporean firm, saying it was an insult to local developers who could do the job just as well. At the time, Mr Lim replied that "the poor deserve a home and not a box for their children to grow up healthy and safe".
The result is an affordable housing scheme built by the state's development arm, Penang Development Corporation (PDC), in the township of Bandar Cassia, which, for the first time, uses Singapore's public housing as a benchmark.
A man looking at the model of Bandar Cassia affordable housing scheme. Photo: Looi Sue Chern
The project comprises 11,800 affordable apartment units costing between RM42,000 and RM400,000 per unit. The apartments are housed in nine- and 20-storey blocks on an 80ha site that has a carpark, shops, a football field and a recreational lake surrounded by lots of greenery.
Construction of phase one, comprising three apartment blocks, are currently at 60 per cent. Penang housing executive councillor Jagdeep Singh Deo told TODAY that 520 units of the apartments will be completed by the end of this year. Another 520 units are expected to be completed by 2018, and the rest will be finished by 2019 onwards.
"We see their (Surbana's) achievements, especially where the HDB is concerned, and therefore we invited them to come over, to gain exposure from their experience," he said in an interview.
Because of the attractive price tags, the state received thousands of applications from interested buyers. The units are at least 30 per cent cheaper than similar ones sold by private developers or at the resale market.
Only those with a household income of between RM3,500 and RM10,000 a month are allowed to apply. Applicants also have to be registered Penang voters and working in the state.
These days, once-sleepy Batu Kawan is a hive of construction activity. Work has started on the site where Swedish furnishing giant Ikea is set to open an outlet in 2018 — the first outside Kuala Lumpur. Next to the Ikea site will be the upcoming Aspen Vision City, a mixed development that will include condominiums, office towers, an international school, a hospital, a 9.7ha park and an integrated central transportation hub.
The two projects are among several planned in Batu Kawan, including the RM1 billion Design Village Penang project consisting of a premier outlet shopping mall and a 300-room international class hotel.
For Mr Hadi Yusoff, a sales executive who commutes 20 minutes daily from Batu Kawan to work on Penang island, the changes can't come soon enough. "Previously, when people talk about Penang, they refer only to the island, as if the mainland is a different state once you cross the Penang bridge," he said. "The big plans like Ikea and the transport hub will finally put the mainland on a par with the island."
DEVELOPMENT: THE PRICE TO PAY
Back on the island, though, Penang's success has come at a price.
As property prices soar, Penang's green hillslopes are being illegally cleared for more development — something recently highlighted by local newspapers. The price of living is rising and islanders are finding themselves more often than not sitting in traffic jams.
A bumper to bumper crawl after work on Jalan Penang. George Town, an old colonial city, has many narrow roads and many parts of the city is choked with traffic during peak hours. Photo: Looi Sue Chern
"It takes me 15 minutes longer to get to work nowadays, compared with about a year-and-a-half ago," said human resources executive Susan Zachariah, who drives the 9km route from her house in Taman Brown to her office near Queensbay Mall, both on the east of the island. "Driving to town is also getting to be a nightmare. It used to take about 20 minutes, but now it is at least twice as long."
To ease congestion, the state government has drawn up a RM27 billion Penang Transport Master Plan (PTMP), an integrated system that will feature light rail transit (LRT) and monorail lines, cable cars, buses, water taxis and ferries, apart from highways. It also includes a 2km undersea tunnel linking the island to the mainland.
The state government has been organising roundtables and town hall meetings on the plan to keep people updated. And yesterday, the Penang government said that relevant reports on the PTMP will be made public.
The PTMP is expected to take off by the end of year, if the federal government gives the green light.
That is a big "if".
"PTMP is not just a game changer for Penang, it is a life changer for the people, ensuring prosperity and personal mobility for the next 50 years until 2065. If the federal government does not give approval, then it will have passed a death sentence to Penang," Mr Lim told TODAY.
While Mr Lim is banking on the PTMP to give Penang a new lease of life, analysts contacted by TODAY said the state's greatest challenges lie in the economic and political spheres.
"Penang's biggest challenges are in the socio-economic and political realm. The first is how to stay ahead of the pack in attracting desirable and quality foreign investment and human capital, whilst resolving the island's problems of overcrowding and traffic gridlock," said Dr Lim Teck Ghee, director of the Centre for Policy Initiatives in Kuala Lumpur.
"The second is how to avoid being marginalised by an UMNO-dominated BN (Barisan Nasional) government that will continue to use its federal power and resources clout to bring down the opposition," he added.
University of Tasmania's Asia Institute director James Chin concurred, saying that Penang is dependent on development funds dished out by the ruling federal government.
"There is only so much the state government can do, as the federal government controls the bulk of the funds. The important point is for Penang to show it can run the state government efficiently," he said.