China's entrepreneurs squirm under Xi Jinping's tightening grip
BEIJING — Mr Guo Junwen was a successful property developer in southwestern China when the authorities threw him behind bars three years ago on charges involving land use and seized his business.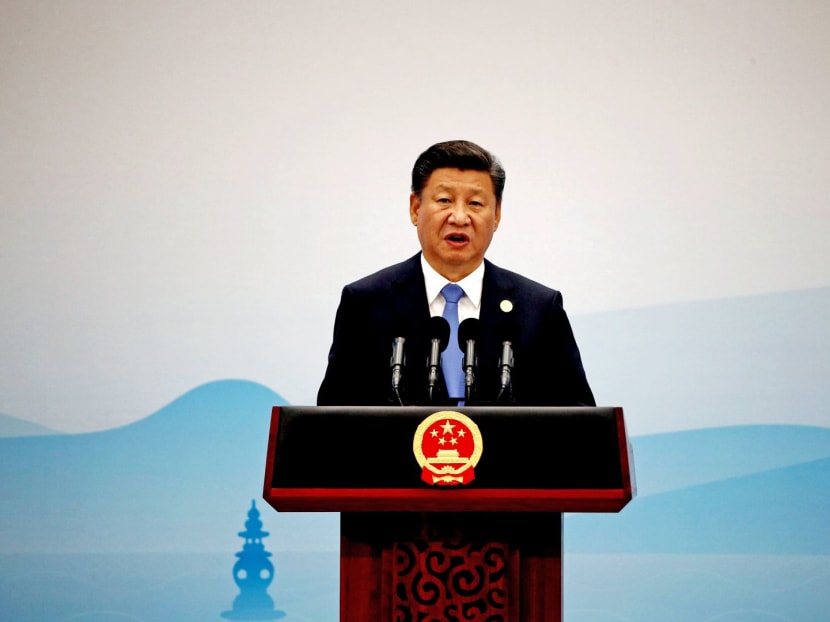 BEIJING — Mr Guo Junwen was a successful property developer in southwestern China when the authorities threw him behind bars three years ago on charges involving land use and seized his business.
Now free, Mr Guo — who still disputes the charges — says the police are refusing to return money they still owe him under Chinese law.
"They said, 'We have no choice, Old Guo,'" Mr Guo said in a telephone interview from the Indonesian island of Batam, where he lives part time. "'We have no fight against you, but this is what the higher-ups want.'"
China's relationship with entrepreneurs like Mr Guo, already complicated, has become strained. The Communist Party, which suppressed private enterprise after taking power in 1949, officially welcomed it to join its ranks early last decade, recognizing that the country needed private business to power growth and innovation.
But the state is now asserting its authority over private business in new ways. President Xi Jinping has pushed for strengthening state-owned enterprises and has called on businesspeople to maintain loyalty to the party. His government has set clear restrictions for outbound investment and directed private companies to take stakes in those that are state owned. It is pushing some tech firms to give it stakes and board seats.
"They are getting nervous about how powerful these companies are becoming," said Mr Gary Rieschel, founder of Qiming Venture Partners, a Seattle-based venture capital company that invests in Chinese start-ups. Citing China's two biggest internet companies, he added, "You look at the most valuable companies in the world, and after Amazon, Google and Facebook, you then have Tencent and Alibaba."
China is showing signs that it is aware of unease in the private sector, which could become a problem as the country looks for new ways to grow. In an unusual move in September, China's top leaders sought to assure entrepreneurs that it would support and protect their rights, a statement that cheered Mr Guo.
"The central government's policy is very positive," Mr Guo said. "But what is key is the issue of enforcement. The gap between the central government and local governments is still quite large."
The government has also made it easier for small businesses to get loans and stepped up the country's once-weak intellectual property laws. In a speech at the opening of the Communist Party Congress on Wednesday, Mr Xi said the party would "inspire and protect the spirit of entrepreneurship."
Private businesses have become a major driver of China's development. They underpin its thriving internet scene and its growing consumer culture. Economists generally say China should give private businesses a greater role in a country that still relies on bloated state-run industries.
At the same time, China's business tycoons have become a powerful constituency. The country now has 647 billionaires in American dollar terms, according to The Hurun Report, which tracks wealth in China.
But the political environment remains perilous for many. Two prominent Chinese businessmen — Mr Xiao Jianhua and Mr Wu Xiaohui — have not been seen in months since they were taken away for questioning. Mr Guo Wengui, a billionaire developer who has accused Chinese officials of corruption, is seeking political asylum in the United States. Last year, party officials put Mr Ren Zhiqiang, an outspoken property tycoon, on probation as a party member for one year after he criticized Mr Xi's propaganda policies.
"Clearly, there's been a willingness to let these guys flourish but, at the same time, a desire to neutralize them as an independent political force," said Mr Arthur Kroeber, a founding partner of the Beijing-based research firm Gavekal Dragonomics.
Analysts say the state intervention has resulted in entrepreneurs' losing confidence in China's future. Private-sector investment has been weak, and many tycoons have parked their money abroad should they run afoul of the government.
Many others choose to simply lie low. "The savvy entrepreneurs have already worked out which way the wind is blowing," said Mr Rupert Hoogewerf, Hurun's chairman.
Mr Mo Shaoping, a prominent human rights lawyer who represents Mr Guo Junwen, said many of his entrepreneur clients were insecure. Looming over them is the fear that the government might make them pay for their "original sin" — crimes including bribery and fraud related to actions they took before China more clearly codified what is legal and what is not.
Mr Mo is skeptical about the government's claim to protect entrepreneurs, citing the lack of enforcement of private property rights. "In reality, the implementation of it has been terrible," he said. "It's equivalent to wastepaper."
Mr Guo was one of China's new generation of entrepreneurs. In 1990, he toured the United States and was struck by its trappings of middle-class comfort. After that trip, he set up a computer company.
To register it, Mr Guo had to go to 28 government departments to get his documents stamped with official seals, he said. He struggled to get bank loans at a time when the government was lending mostly to state-owned companies.
He set up a real estate company in 1993 and moved into hotel management four years later, owning four hotels across China. His company, Chongqing Xiya Industrial Group, employed more than 3,000 people.
He also built ties to government officials, but he felt he could not bridge the deep mistrust.
"Some officials who encounter entrepreneurs avoid us like we are the god of plague," Mr Guo said.
His troubles began in 2008 after he sold a real estate project to a politically connected buyer in Kunming. That investor was angered at how poorly his business was doing and wanted to get back at Mr Guo, according to Mr Guo and his lawyers. Officials in Kunming did not respond to requests for comment, and Mr Guo's account of the dispute could not be independently verified.
In 2014, prosecutors in Kunming impounded the company's hotels and real estate projects. In 2015, a court convicted Mr Guo for illegally occupying farmland and sentenced him to two years in prison, according to court documents. He lost an appeal but was released in January 2016 for time served.
Mr Zhang Dongshuo, Mr Guo's other lawyer, said the asset seizure violated Chinese law because the court never convicted his client of fraud. Most of the assets have been returned to Mr Guo, according to Mr Zhang. Mr Guo said the authorities had not returned $450,000 in cash, six villas in Kunming and three apartments in Chongqing.
A party member for more than three decades, before he went into business, Mr Guo said he was encouraged by the government's talk about entrepreneur rights. He said he looked forward to the day the party would elevate businesspeople to be senior politicians, citing President Trump as an example.
"Look at Trump, a businessman who could even become president," Mr Guo said. "For us to be like America in recognizing the importance of entrepreneurs, I think we still need a little more time." THE NEW YORK TIMES