Crisis averted, but is N-plant operator Tepco prepared for a bigger quake?
TOKYO — There was no avoiding fearful memories of the Japanese nuclear disaster of 2011 on Tuesday morning after a powerful earthquake off the coast of Fukushima caused a cooling system in a nuclear plant to stop, leaving more than 2,500 spent uranium fuel rods at risk of overheating.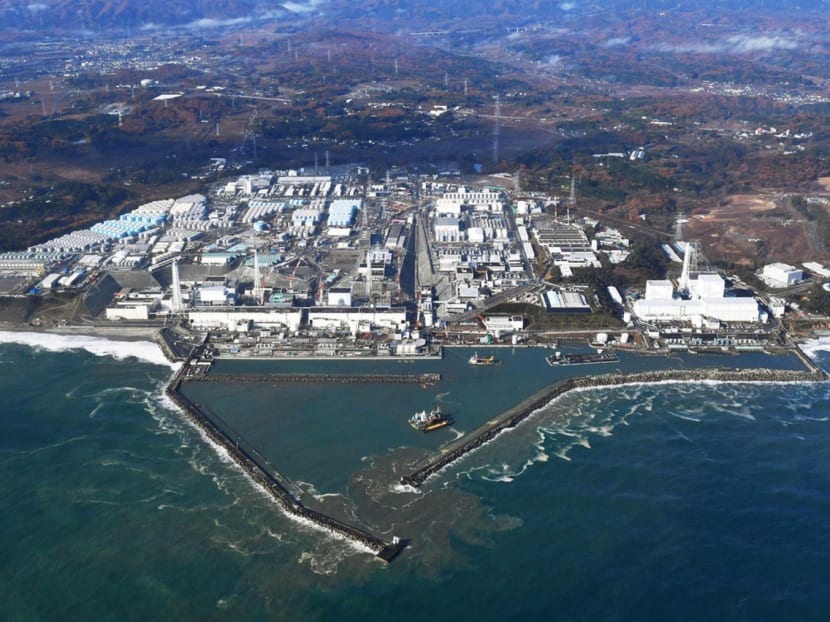 TOKYO — There was no avoiding fearful memories of the Japanese nuclear disaster of 2011 on Tuesday morning after a powerful earthquake off the coast of Fukushima caused a cooling system in a nuclear plant to stop, leaving more than 2,500 spent uranium fuel rods at risk of overheating.
But this time, the Tokyo Electric Power Company (Tepco), the utility that operates three nuclear plants, restored the cooling pump at the Fukushima Daini plant in about 90 minutes. The Daini plant is about 11km south of Fukushima Daiichi, the ruined plant where three reactors melted down five years ago after tsunami waves inundated the power station and knocked out backup generators.
Tepco reported that it never lost power at either the Daini plant or its neighbour to the north after the Tuesday quake, which had a magnitude of 7.4, according to the Japanese weather service.
"We took the regular actions that we should take when handling troubles," Mr Yuichi Okamura, acting general manager of the nuclear power division at Tepco, said at a news conference on Tuesday.
The company was prepared for big tsunamis, having built sea walls rising to almost 15m at the Fukushima plants and enclosing backup generators in waterproof facilities, Mr Okamura said.
Critics of Tepco, which struggled to keep on top of a crisis that followed the 2011 calamity, said they were relieved that there had been no immediate damage. However, they remained sceptical that the company had done enough to prepare for a disaster on the scale of the earthquake five years ago.
That quake, which had a magnitude of 8.9, set off tsunami waves as high as 40m in some places. In contrast, the highest waves on Tuesday reached only about 1.4m.
"It looks like the right things have been done," said Mr Azby Brown, director of the Future Design Institute at the Kanazawa Institute of Technology and a volunteer researcher with SafeCast, an independent radiation-monitoring group.
"But you never know until something happens. As far as this morning goes, they did a decent job, but mainly because it wasn't that big of an earthquake or that big of a tsunami."
Building higher sea walls, for example, "is all good, but that is like fighting the last war", Mr Brown said.
"It remains to be seen how well prepared they would be for some other unusual combination of disasters."
Compared to five years ago, Tepco has improved its communication with the public, reporting information about the cooling pump at Daini almost as it happened on Tuesday morning.
The company also quickly said that it had suspended the treatment and transfer of contaminated water from the Daiichi plant, where an extensive clean-up and decommissioning process is underway. By the evening, those operations had been restored.
"What I can say is today's response was decent and they seemed to be confident," said Mr Tatsujiro Suzuki, director of the Research Center for Nuclear Weapons Abolition at Nagasaki University. However, it would be difficult to independently verify Tepco's claims because the Japanese Nuclear Regulation Authority depends on the company to release information.
He added that he was not convinced that Tepco was being fully transparent about its decisions, particularly about the clean-up at the Daiichi plant.
"We should be informed fully whether this operation is reasonably done with cost-effectiveness and safety and making sure that the best technology is being used," Mr Suzuki said.
Mr Daisuke Maeda, a spokesman for the Nuclear Regulation Authority, said the agency had offices on the sites of the nuclear plants and worked with Tepco and other utility companies on Tuesday to confirm that the power stations were safe after the earthquake.
Regarding the longer-term situation, nuclear experts expressed concern about the safety of the clean-up operation at the Daiichi plant. The melted cores of three reactors have yet to be removed as they are still too radioactive for workers to approach.
Since the 2011 disaster, groundwater seeps into the reactors daily. The water, contaminated by the melted fuel rods, needs to be treated and stored on site. So far, Tepco has built more than 880 tanks of about 1,000 tonnes each.
The tanks are inspected four times a day to confirm that they do not leak, said Mr Okamura of Tepco.
And in an effort to halt the flood of groundwater into the damaged buildings, the company has built an underground wall of frozen dirt nearly 1.6km long encircling the reactors. The wall is not yet fully frozen, though, and groundwater continues to flow into the reactors.
Critics worry that the sea walls or storage tanks might not withstand a more powerful earthquake or tsunami. And Tuesday's incident at the Daini reactor showed that quakes can set off problems even at plants that are not operating.
Most of the country's 54 plants remain closed since the 2011 disaster, but the administration of Prime Minister Shinzo Abe wants to restart most of them.
A majority of the Japanese public is opposed to such a move. Candidates for governor who ran campaigns opposed to the revival have won elections in recent months in two prefectures that host nuclear plants.
According to Japanese daily Nikkei Shimbun, Mr Fumio Sudo, the chairman of Tepco, and Mr Naomi Hirose, the company's president, were planning to meet on Tuesday with one of those governors, Ryuichi Yoneyama of Niigata, to try to persuade him to support a restart of the Kashiwazaki-Kariwa plant there.
Mr Sudo and Mr Hirose returned to Tokyo after the earthquake.
Mr Kiyoshi Kurokawa, who oversaw an independent investigation of the Fukushima nuclear accident for the Japanese Parliament, said that building walls and storage tanks failed to solve the underlying problem of an earthquake-prone country relying on nuclear power. Instead, he said, both the government and utility companies should invest in developing alternative sources of power like solar or wind technology.
"I think we expect more of such readjusting plate movements and that has been reasonably predicted, and many volcanic activity and earthquakes have been rampant over the last five years," said Mr Kurokawa, an adjunct professor at the National Graduate Institute for Policy Studies. "So why are we continuing to restart nuclear plants?" THE NEW YORK TIMES