A defiant map-hunter stakes Vietnam's claims in the South China Sea
DANANG (Vietnam) — Eight years ago, officials in Danang asked Mr Tran Duc Anh Son to travel the world in search of documents and maps that support Vietnam's territorial claims in the South China Sea.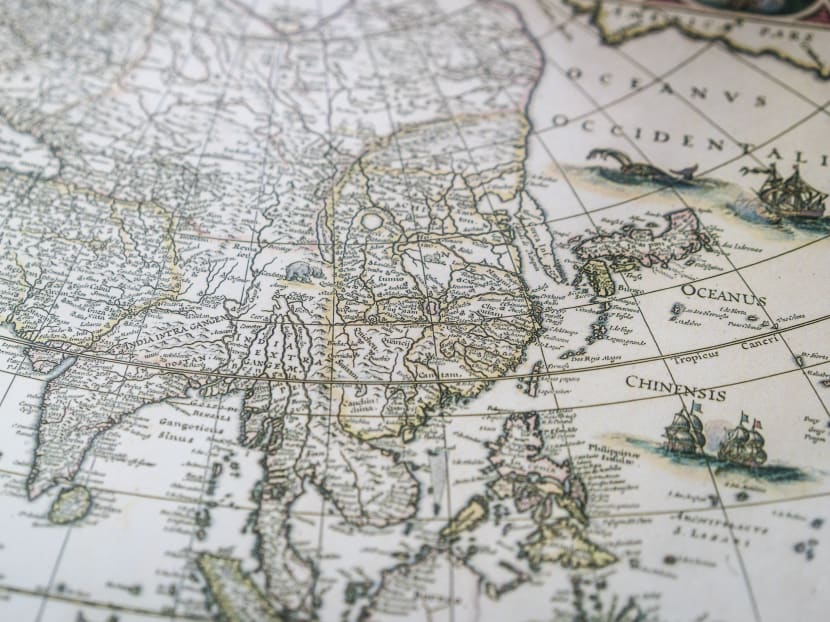 DANANG (Vietnam) — Eight years ago, officials in Danang asked Mr Tran Duc Anh Son to travel the world in search of documents and maps that support Vietnam's territorial claims in the South China Sea.
He did, and he concluded that Vietnam should challenge China's activities in waters around some of the sea's disputed islands, as the Philippines successfully did in a case that ended last year. But his bosses would not be moved.
"They always say to me, 'Mr Tran, please keep calm,'" he said during an interview at his home in Danang, the coastal city where he is the deputy director of a state-run research institute. "'Don't talk badly about China.'"
Vietnam's top leaders are "slaves" to Beijing, he added bitterly, as torrential rain beat against his windows. "That's why we have many documents that are kept in the dark."
Mr Tran's mission, and his bosses' demurrals, are signs of the times in Vietnam, which has always lived in China's shadow but also harbours a fierce independent streak.
China's assertiveness in the sea has caused deep anxiety for Vietnam, which regards territorial sovereignty as a sacred principle, and emboldened the government to promote claims over the disputed Spratly and Paracel archipelagos more aggressively.
Yet even as evidence for such claims piles up, analysts say that Hanoi has been reluctant to weaponise it. China, after all, is Vietnam's next-door neighbour and largest trading partner, as well as an increasingly assertive hegemon that is building a string of military outposts on reclaimed land in the sea.
Everyone in Vietnam, "government and nongovernment, has the same sense that the Chinese should stay away from those islands," said Mr Liam Kelley, a professor of history at the University of Hawaii at Manoa who has studied the roots of the relationship between the two countries.
But he said the recent surge of nationalism over China's expansive vision raises a thorny question: "How do you position yourself as defending Vietnam from China when China is basically your backbone?"
Chinese dynasties ruled present-day Vietnam for a millennium, leaving positive cultural legacies but also a trail of resentment. Beijing helped Hanoi defeat the French to win independence in 1954, but also invaded northern Vietnam in 1979, setting off a brief border war.
In 2014, anti-China sentiment flared when a state-owned Chinese oil company towed an oil rig to waters near Danang, provoking a tense maritime standoff and anti-Chinese riots at several Vietnamese industrial parks.
Interest in territorial sovereignty has long been "in the heart" of the Vietnamese people, said a senior Vietnamese legal expert in Hanoi, who insisted on anonymity to discuss a sensitive political matter. But the oil rig crisis has greatly magnified the interest.
China has controlled the Paracels since 1974, when it seized them from the former government of South Vietnam in a naval clash. It has bolstered its foothold in the Spratlys recently through an island-building campaign.
Chinese officials and scholars seek to justify Beijing's claim to sovereignty over waters that encircle both archipelagos - represented by what they now call the nine-dash line - by citing maps and other evidence from the 1940s and 1950s.
But some in Vietnam, like Mr Tran, are trying to marshal their own historical records - even if they may have little power to dissuade China.
Mr Tran, 50, and other Vietnamese scholars say the Nguyen dynasty, which ruled present-day Vietnam from 1802 to 1945, wielded clear administrative control over the Paracels by sending survey parties and even planting trees on them as a warning against shipwrecks. This happened decades before imperial or post-revolutionary China showed any interest in the islands, they say.
"The Chinese know very clearly they never mentioned the Hoang Sa or the Truong Sa in their history books or historical maps," Mr Tran said, using the Vietnamese terms for the Paracels and Spratlys.
By contrast, he said, he found evidence in more than 50 books - in English, French, Dutch, Spanish and Portuguese - that a Nguyen-era Vietnamese explorer planted the royal flag in the Paracels in the 1850s.
International arbitration over territorial sovereignty can only proceed if both parties agree, analysts say, and China has shown no interest in that.
Still, the frenzy of interest in Vietnam's maritime history since about 2012 has produced a buzz in the state-run news media - and a few unexpected heroes.
One is Mr Tran Thang, a Vietnamese-American mechanical engineer who lives in Connecticut. He said by telephone that he had donated 153 maps and atlases to the Danang government in 2012 after ordering them on eBay for about US$30,000 (S$40,000).
Among Vietnamese academics who study the government's territorial claims in what it calls the East Vietnam Sea, Mr Tran of Danang is among the most prominent.
He was born in 1967 in Hue, about 50 miles northwest of Danang, and his father was killed in 1970 while fighting for South Vietnam. "I only remember the funeral," he said.
He grew up poor, he said, but excelled at Hue University, where his history thesis explored Nguyen-era porcelain. He later directed Hue's fine arts museum and led a successful bid to make its imperial citadel a UNESCO World Heritage site.
As a student poking around dusty archives, Mr Tran said, he would photocopy maps that highlighted Vietnamese territorial claims in the South China Sea. So when top officials in Danang asked him in 2009 to pursue the same research on the government's behalf, he said, he leapt at the chance.
"I'm always against the Chinese," he said by way of explanation. Chinese scholars have been conducting rival research for years with support from Beijing, he added, and he sees his own work as payback.
Danang officials allowed Mr Tran to recruit a seven-member support team, he said, but did not fund his international travel. He said he paid for some of the research he has conducted since 2013 across Europe and the United States, where he was a Fulbright scholar at Yale University, out of pocket.
Mr Tran, the deputy director at the Danang Institute for Socio-Economic Development, said he still held out hope that Vietnam would take China to court.
But he also said he was not holding his breath and had little say in the outcome.
"I'm not political," he added. "I'm a scientist." THE NEW YORK TIMES