Former Indonesian foreign minister optimistic over Asean finding common ground on Rohingya issue
SINGAPORE – While the Association of South-east Asian Nations (Asean) currently appears to be divided over the Rohingya issue, it is premature to criticise the grouping, said former Indonesian foreign minister Dr Marty Natalegawa.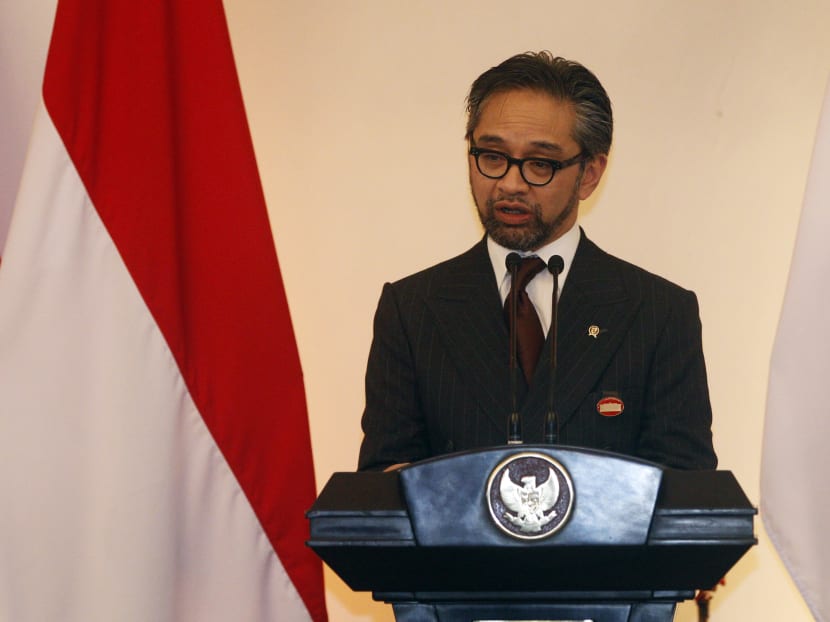 SINGAPORE – While the Association of South-east Asian Nations (Asean) currently appears to be divided over the Rohingya issue, it is premature to criticise the grouping, said former Indonesian foreign minister Dr Marty Natalegawa.
In an interview with TODAY, Dr Natalegawa said that he believed that Asean would eventually be able to find common ground on Myanmar's treatment of the Rohinya minority.
"For Asean to thrive, there must be a common effort," Dr Natalegawa, who was Indonesia's top diplomat from 2009 to 2014.He joined Indonesia's foreign ministry in 1986 and also served as the permanent representative for Indonesia to the United Nations in New York from 2007–2009.
"All 10 member nations must do their part to contribute to Asean. It is only as strong as its weakest link, if one member nation displays uncooperative tendencies, any initiative the organisation is involved in can come to a halt."
Dr Natalegawa cited the example of how Asean was united in pushing for reforms in Myanmar in recent years.
"Asean always spoke with one voice on that issue," he said, adding that the unity of the regional grouping in this regard helped Myanmar reform successfully, despite the complexity of the process.
Between 2011 and 2015, Myanmar's military-backed government initiated a series of reforms that include the release of pro-democracy leader Aung San Suu Kyi, granting amnesty for political prisoners, as well as the relaxation of media censorship, before a landmark general election in 2015.
Dr Natalegawa noted that in contrast, there has been no "common voice" in Asean on the ongoing Rohingya crisis.
Myanmar's Rakhine state has been ravaged by communal violence since Rohingya insurgents staged deadly raids on police posts on Aug 25, unleashing an army crackdown that has displaced hundreds of thousands of civilians.
The United Nations has said the crackdown amounts to ethnic cleansing of the stateless minority.
Asean foreign ministers met last month on the sidelines of the United Nations General Assembly to discuss the issue, with the Philippines as Asean chairman, subsequently issuing a Chairman's Statement which condemned "the attacks against Myanmar security forces" and "all acts of violence which resulted in loss of civilian lives, destruction of homes and displacement of large numbers of people".
But Malaysia disavowed the statement as misrepresenting "the reality" of an exodus of over half a million ethnic Rohingya from Myanmar.
In spite of the apparent disunity in Asean, Dr Natalegawa has expressed optimism about the regional entity going forward.
"While the current situation is unfortunate, I'm sure Asean has the necessary resilience to overcome this temporary division," he observed.
When asked about the state of Sino-Indonesian ties, Dr Natalegawa said that the relationship is one of "strength and resilience", adding that its trajectory is "very positive one" and will likely continue in this manner.
Dr Natalegawa was sanguine about the potential impact of anti-Chinese sentiments in Indonesia on the two countries' ties.
In recent months, the military and some groups in Indonesia have played up the threat of communism. A recent nationwide survey in Indonesia by the Iseas-Yusof Ishak Institute also finds that Indonesians have a lower regard of China compared to other countries.
"Such discussions are internal to Indonesia; as such, they are unlikely to have any significant impact on our relationship with China," said Dr Natalegawa, who was in Singapore to attend the Asean Roundtable 2017 organised by Iseas-Yusof Ishak Institute this week
When asked about what he thinks has been Indonesia's greatest foreign policy achievement under President Joko "Jokowi" Widodo, Dr Natalegawa said that the administration has performed well in terms of economic diplomacy and this "will bear fruit in the years to come".
Forging strong economic links with other nations is one aspect of Mr Widodo's three-pronged foreign policy – the other two being maintaining Indonesia's sovereignty and enhancing the security of Indonesian citizens overseas.
Dr Natalegawa also said that "the government is doing a good job navigating Indonesia through difficult times considering the current security environment", adding that Mr Widodo has managed to consolidate Indonesia's role as a leader in the region since he came into power in 2014.