The Big Read: From Isle of Gods to start-up haven
BALI — Finding that support for entrepreneurs like her was lacking back home in Australia, Ms Maire Shanahan decided to relocate to the Indonesian resort island of Bali three years ago.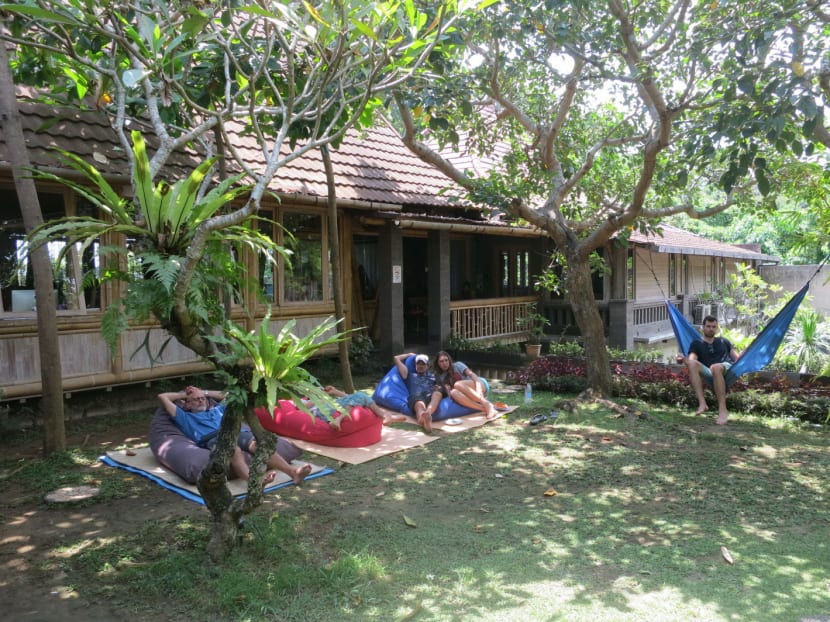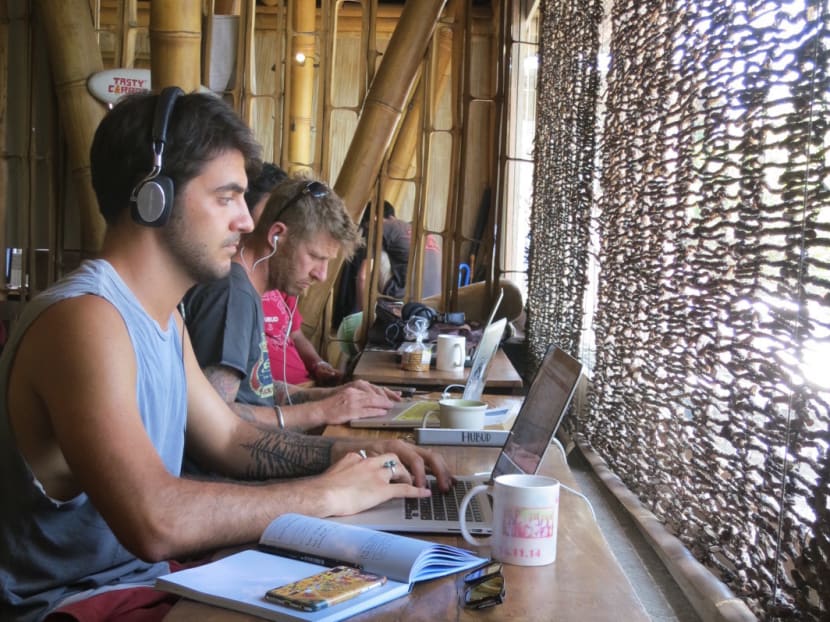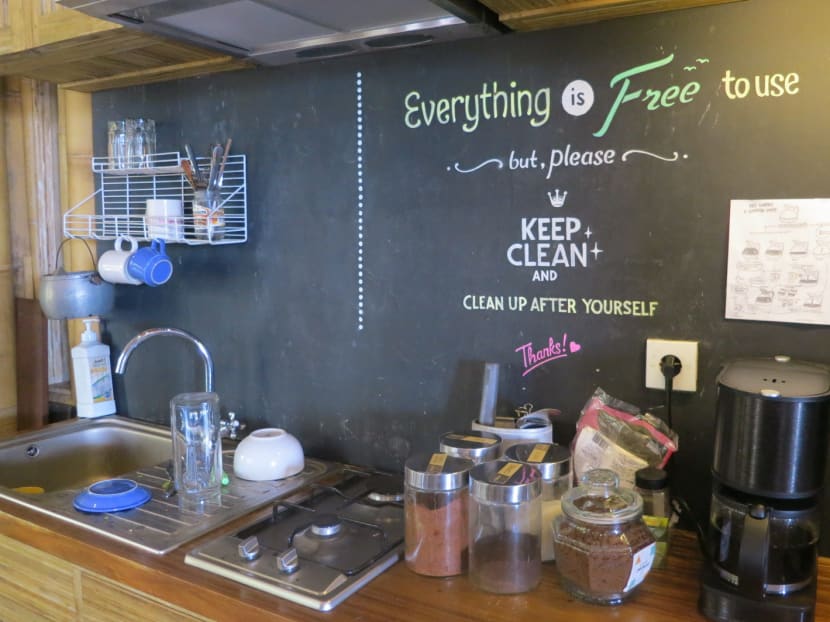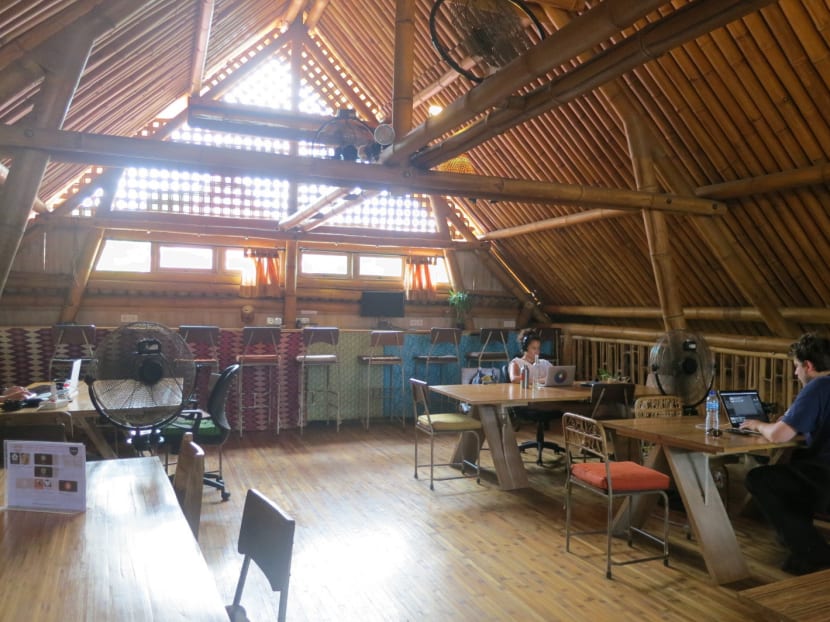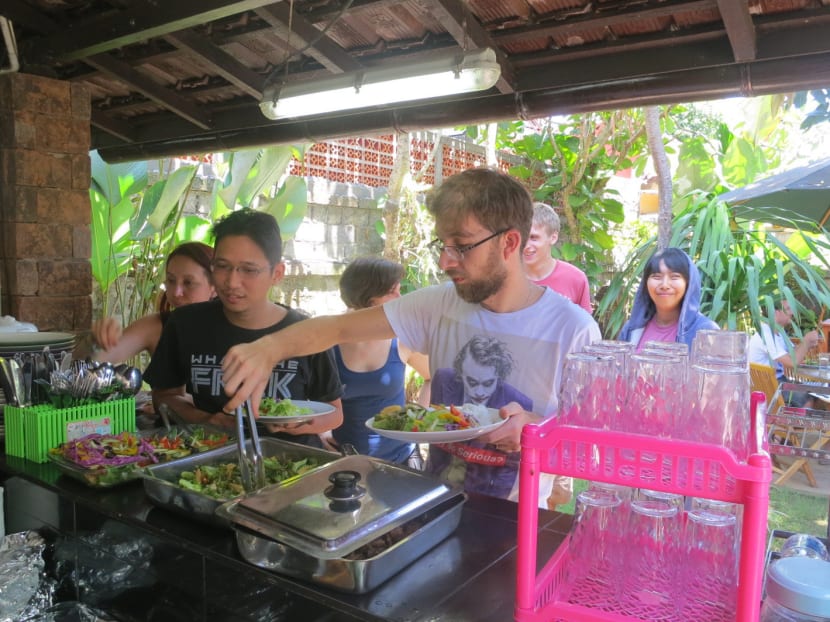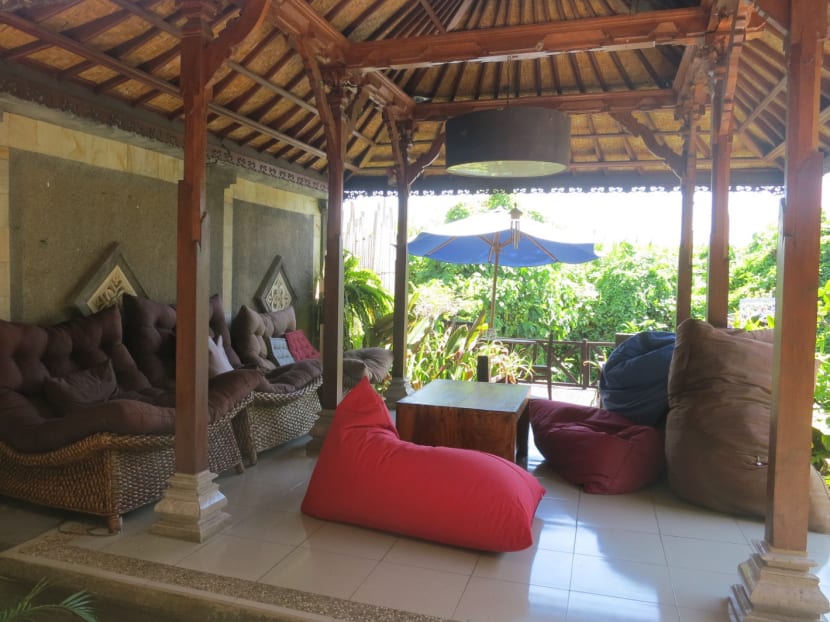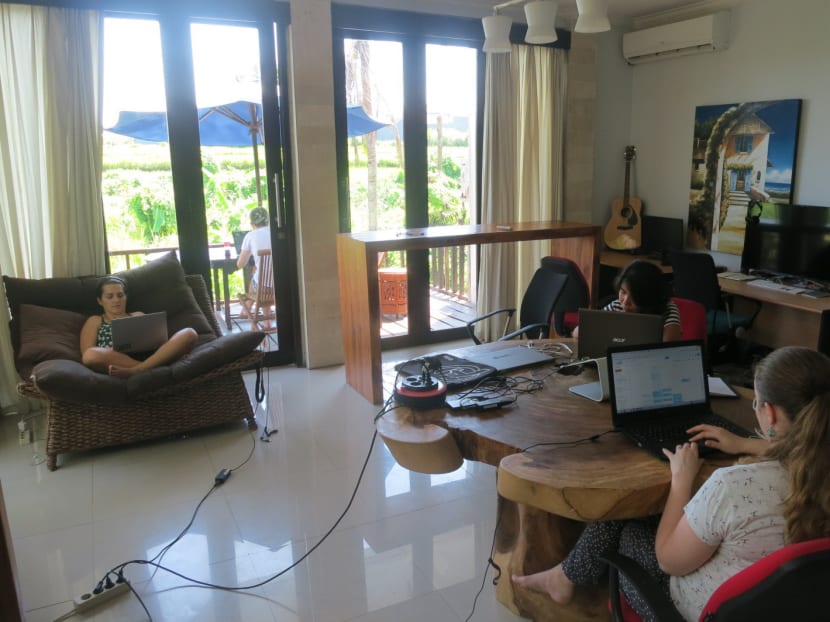 BALI — Finding that support for entrepreneurs like her was lacking back home in Australia, Ms Maire Shanahan decided to relocate to the Indonesian resort island of Bali three years ago.
And it proved to be a "transformational" move, as the 41-year-old found, in Hubud, a co-working space with like-minded people — "entrepreneurs, who were doing the same kind of things I was, (and) understood the challenges".
In recent years, unconventional working spaces offering an ecosystem conducive for tech start-ups to grow, such as Hubud and Livit, have attracted "digital nomads" — professionals and entrepreneurs who work remotely — to Bali.
And together with the low cost of living and conducting businesses, the Island of Gods has become a new haven for tech start-ups, despite getting little support from the government.
Some experts have cited Bali, with its thriving start-up scene, as one of Singapore's up-and-coming competitors in the high-tech sector.
The co-working spaces in Bali not only provide the start-ups with a place to work, but also bring together professionals from all over the world with a wide variety of skills — from programming, marketing to coding — to one place. Mundane daily chores can also be outsourced, freeing up time for entrepreneurs to focus on their work.
Ms Shanahan, who has two successful e-commerce businesses, focusing on new mothers under her belt, has a cleaner, two nannies and a chef in her villa in Ubud, Bali's cultural hub.
"You can walk into Bali, just work on your start-up, then go for a massage or go do yoga ... You have a lot of time to focus on your start-ups because you don't have to worry about all these other stuff," said Ms Shanahan, whose husband and five children are with her in Bali.
She is among the 250 to 300 active members that Hubud — one of Bali's pioneering co-working spaces that opened 2.5 years ago — hosts each month in its bamboo lodge tucked away in a corner of Ubud. The lodge has both indoor and outdoor working spaces fitted with power points, high-speed Internet connections, an office printer, a private Skype booth and air-conditioned meeting rooms.
Digital nomads looking for a place to work can buy five different membership packages ranging from US$25 (S$36) to US$275 to use Hubud's facilities, and join its networking events and workshops.
CO-WORKING SPACES
TODAY spoke to several entrepreneurs in Bali, who agreed that the start-up movement here would not have taken off without the pioneers of co-working spaces, such as Hubud and Livit, and the community of professionals they have built up.
"Back then, the start-up ecosystem in Bali was not very consolidated. When Hubud opened, it attracted those who had either already created their own online companies and start-ups, or those wanting to start one," said Mr Olivier Pouillon, founder of Gringgo, an online solution to waste management in Bali.
Livit founder Michael Bodekaer, who is from Denmark, added: "Here in Bali we get so much for impact for the same amount of investment.
"So, where most start-ups have to sit in basement and garages, we are actually creating a great environment, which I think is important for innovative start-ups," said the 32-year-old self-professed geek who learned to code on his own.
The unique ecosystem at Livit, which started in 2010 as an incubator, and co-working and co-living space, not only helps to nurture start-ups but also ensures that their daily needs are cared for, allowing them to devote undivided attention to their work.
Spread out over two villas and eight smaller houses in the district of Gianyar, Livit offers a full-board package including meals, laundry, housekeeping and access to specialist professionals, such as human resources for recruiting, graphic designers and web developers, for an average of US$800 per month for each start-up's team member.
Those who need accommodation on the Livit campus can pay an additional US$100 to US$250, depending on the room type.
Some of the successful start-ups that have been incubated in and are still operating out of Livit include Windows mail client Mailbird with 88,000 monthly active users, and digital magazine app platform MagLoft with 1,400 registered publishers.
Mr Bodekaer, who is currently involved in about eight start-ups, said living by the beach, where he can go for morning runs, helps to put him in a very different mindset than if he were in "a high-traffic, stressful big city".
"It means you can reflect much better and for me, it especially allows me to come up with new, innovative ideas," he added.
Having fun and creating work-life balance is also part of Livit's mission. Daily sports like badminton and CrossFit count as work time, and Livit also organises monthly adventures such as climbing volcanoes and treetop zip-lining.
LIMITATIONS
Still, it is not all rosy for Bali's start-up scene, with entrepreneurs facing hurdles such as unreliable Internet connections, limited access to investment and almost no government support to speak of.
Indonesian game artist Ferry Marsellino Halim, part of a local four-member game developer team called Miracle Gates Studio, said the government still views careers in tech start-ups as "unconventional jobs that people can make money from".
"Until today, we don't get a lot of support from the government in tech start-ups.
"That's one reason why tech start-ups (among) local Indonesians are not growing," said the 18-year-old university student.
Hubud's communications manager Risyiana Muthia added: "When people come here, they will not get the same network that could help their start-up faster compared to them being in a big city, where they can get fast access to investors (for example)."
However, Ms Shanahan noted that there are projects in Bali that are getting help from angel investors. "They (the investors) might be a bit older, they might be retired, but they've got money and they want to spend it on projects that make them feel good," she said.
While the Internet infrastructure has improved over the years with fibre-optic cables in the more popular parts of Bali, the Internet connection can still be unreliable at times.
When TODAY visited Livit earlier this week, the neighbourhood was hit by an hour-long power trip.
COMMUNITY
Despite these challenges, start-ups in Bali have thrived on the strong community support that co-working spaces have built, through events that gather professionals and entrepreneurs from all over the world to share their skills and lend a helping hand.
MagLoft CEO and Livit's director of operations Nicholas Martin said the biggest reason for the success of many start-ups is that there is a mini ecosystem and community in co-working spaces such as Livit.
"When you have like-minded people and you can group them up, the synergies, motivation and the support are just insane. It's really inspiring," the 37-year-old Danish said.
"I could look to my right and I had an Internet marketing expert. I could look to my left and I had developers if I had technical questions. I could move really quickly in the beginning of (MagLoft) to get something out there," he added.
Working together with other like-minded entrepreneurs also helps to keep Mailbird CEO Andrea Loubier, 30, focused on her work.
"It's one thing to be a travelling entrepreneur. You really have to be good at motivating yourself to work.
"But if you're around other people who are working, it motivates you," said Ms Loubier, who works with two other team members in Livit, while the rest of her team are spread out across countries such as Spain, Denmark and Switzerland.
Events to inspire and encourage sharing among entrepreneurs, such as Hubud's Startup Weekend and Livit's Project Getaway, have also helped many entrepreneurs, such as Indonesian Emilia Meliana, to take the plunge.
Ms Meliana, founder of DecaDeco, a local e-commerce website selling home furnishings, said she had been sitting on the project for a year, but did not know where and how to start.
Her participation in Startup Weekend, where she met supportive mentors, helped her to sharpen her ideas and her project passed the incubation stage several months later.
"DecaDeco probably wouldn't be what it is today if it wasn't for Hubud," said Ms Meliana.
Vilondo Bali Villas, an online website for luxury villa rentals, was an idea born out of Project Getaway.
Founder Mads Rode finds Livit's "energetic environment" inspiring.
"Continuously being asked how things are progressing, and watching other people succeed, keep you motivated through the tough times that you are bound to go through sooner or later as you try to build something from scratch," he added.