Malaysia's softer approach to radicals reaping rewards
SINGAPORE — Mindful of how a hardline approach could backfire and create a new generation of extremists, Malaysia has taken a softer approach towards the deradicalisation of Islamic militants — and the move has paid off, said Mr Nur Jazlan, the country's Deputy Home Minister.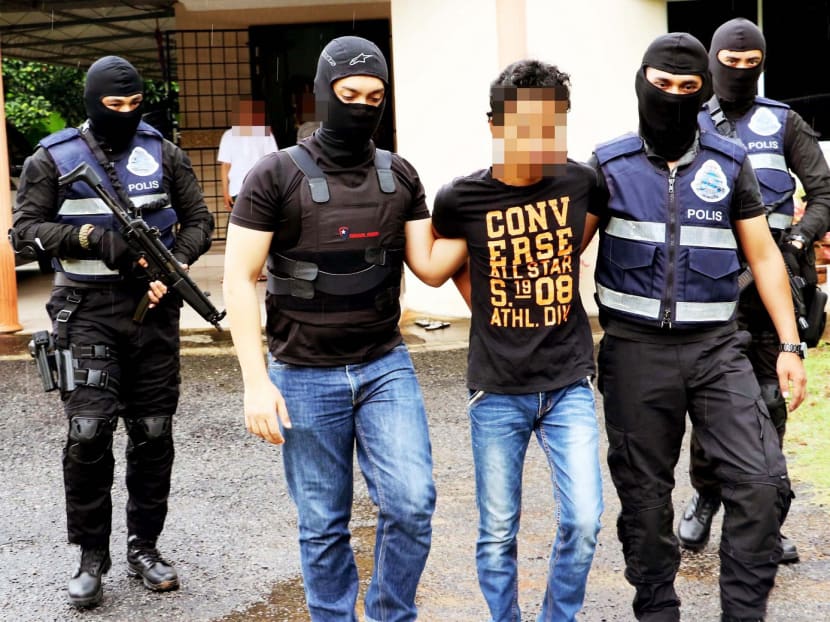 SINGAPORE — Mindful of how a hardline approach could backfire and create a new generation of extremists, Malaysia has taken a softer approach towards the deradicalisation of Islamic militants — and the move has paid off, said Mr Nur Jazlan, the country's Deputy Home Minister.
In an interview with TODAY, he disclosed that counselling, spiritual guidance and vocational training are among the underpinnings of Malaysia's successful approach to deradicalising the militants.
"A (purely) hard approach in the fight against terrorism would not really work," he said. "In fact, it will breed a new generation of radical Muslims."
Malaysia's approach, he said, encompasses legal and rehabilitative measures as well as a public awareness programme on the dangers of militancy.
Besides enacting counter-terrorism laws, the Muslim-majority country has also roped in religious authorities, the media, educational institutions, civil society organisations, community leaders and the public in its fight against terrorism.
Counter-terrorism experts have said the approach is very similar to Britain's "united front" in its fight against the Communist insurgency in the 1940s, which involved both security forces and the public.
Over the past decade, the South-east Asian nation has deradicalised some 240 detainees. Malaysian Deputy Prime Minister Ahmad Zahid Hamidi said last month that the programme has had a success rate of 97.5 per cent.
Although the detainees are housed in the country's prisons, they are separated from other prisoners to stem any attempts at radicalising others, said Mr Nur Jazlan.
Once there, he said the detainees are assessed by experts including counsellors and psychiatrists on the level of their radicalisation before being put on the programme, where a large part is focused on religious talks and spiritual guidance by clerics, with the aim of countering misinterpretations of Islamic teachings.
Detainees are placed in groups based on the severity of their extremist views. "Each session is conducted over four to seven days for groups of up to 10 detainees. Separately, family members will also be given counselling and educated on religious values," he said.
The involvement of families is also an important element of the rehabilitation programme, said Mr Nur Jazlan, as it can be used as a mechanism to drive home the point that their actions can severely affect their loved ones.
"This helps them to be more accepting of the programme and let go of their radicalised beliefs."
The programme also addresses a common stumbling block to detainees rejoining society: Their employability. Detainees get vocational training — such as electrical and handicraft making skills — to help them find work.
Mr Nur Jazlan said detainees who go through the programme are constantly assessed by the prison's authorities, Islamic counsellors and psychiatrists to ascertain their progress before they can be released. However, for security reasons, he could not elaborate further.
Once released, they are still subjected to constant monitoring by the authorities, Mr Nur Jazlan said, adding: "This include monitoring their online activities."
Malaysia has been on high alert since early this year after the Islamic State (IS) terror group staged a gun-and-bomb assault in Jakarta in January. The country has also been identified by the militant group as being a high-priority target.
In June, IS supporters launched a grenade attack on a nightclub in Selangor that injured eight people. That was the first attack by IS in Malaysia, marking a breakthrough by the terrorist group after numerous plots were thwarted by the authorities.
To date, 255 people, including 112 this year alone, have been detained in Malaysia for involvement in activities related to terrorism.
Mr Ahmad El-Muhammady, a lecturer with the International Islamic University who has interviewed militant detainees, said hardcore militants who refused to renounce their beliefs account mostly for the programme's failure rate of 2.5 per cent.
"It is hard for them to abandon their beliefs even after going through the programme. It could also be the wrong type of people were sent to counsel them — for example, an older detainee may not be receptive towards a younger counsellor or psychiatrist," he told TODAY.
Mr Ahmad, who has been a panel member of the Malaysian police's special rehabilitation programme for militant detainees since 2011, felt the deradicalisation programme could be further improved by incorporating psychological aspects.
"To be more effective we need more psychologists to understand the detainees' state of mind and what motivates them to get into militancy," he said, adding that although the programme has some psychologists, it is still more religious-based.
Analysts note that there are more common points than differences in Malaysia's and Singapore's deradicalisation programmes.
Both countries place a strong emphasis on counselling sessions with detainees and follow-up meetings and monitoring after their release, said Mr Romain Quivooij, an associate research fellow at the S Rajaratnam School of International Studies (RSIS). Still, he said, a hard approach to combat terrorism is indispensable and necessary.
"The problem is twofold: First, how to combine the hard and the soft approaches to achieve the greatest levels of success? Second, how to make sure that the hard approach will not be excessive and counter-productive, which would ultimately play into the objectives of terrorist groups?" he said.
Dr Rohan Gunaratna, who heads the International Centre for Political Violence and Terrorism Research at Nanyang Technological University's RSIS, noted that both Malaysia and Singapore's deradicalisation programmes are among the most successful in the region due to their "structured" nature.
Malaysia and Singapore, he said, have elements of community engagement, a key factor that prevents recidivism. These include having dedicated entities to provide religious counselling. In Singapore, it is done by the Religious Rehabilitation Group (RRG), a voluntary group made up of Islamic scholars and teachers in Singapore.
In Malaysia, the authorities have roped in the Malaysia Islamic Affairs Department (Jakim) for the purpose. Jakim has set up a cross-agency committee, known as the Jihad Concept Explanation Action Committee, that has representations from government agencies, state muftis and private Islamic bodies to address misconceptions about jihad.
The committee works with youth leaders to counter such misconceptions through anti-terrorism activities in universities and religious programmes in mosques.
In addition, under the country's Countering Violent Extremism (CVE) Programme, run in collaboration with public and private entities, the private sector and religious bodies work together to counter extremist narratives through public talks and publicity materials such as posters and videos.
"Malaysia's 'National Approach' (to fight terrorism) with participation from various parties, has curtailed the growth of Daesh domestically," Mr Ahmad wrote in a paper published this year, using another name for IS. "Yet it is too early to call it a success because there is no shortcut to victory against the spectre of terrorism."