S'pore Biennale: Sean Lee's The Garden
SINGAPORE — "Caution: The gallery is dimly lit." How ironic it was then to pass through the curtain and be greeted by glaring light.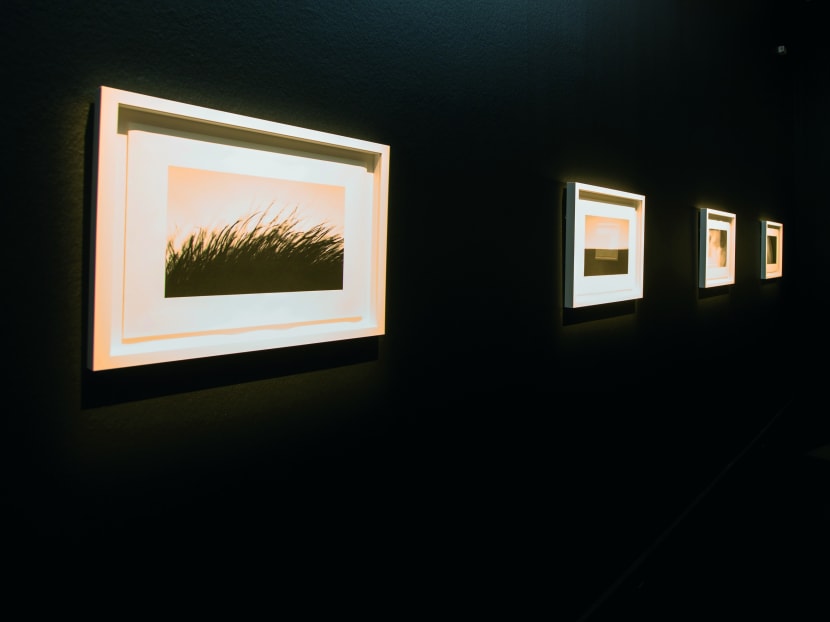 SINGAPORE — "Caution: The gallery is dimly lit." How ironic it was then to pass through the curtain and be greeted by glaring light.
At the centre of Singaporean artist Sean Lee's photographic installation The Garden at the Singapore Art Museum was a light box. Framed by red walls, it was so bright I could not help but shield my eyes.
Why a light box? I wondered before leaving it at as I proceeded to walk around the dark, dim gallery that surrounded it. The photographs soon captured my attention. Image after image, scenes of grasslands, hills, the moon and the ocean were presented. A tale of life and death was spun in these their eerily minimalistic depictions of nature.
I couldn't help but feel there was something off about it all. And it was only upon closer inspection that I realised these were not landscapes, but images of the human body. Each photograph was a close-up of a body part — our teeth are seeds, our hair the grass, our scalp the moon, and our skin the sea.
That, I thought, was the most wondrous thing of all. In 12 photographs, the artist has presented us as the living embodiment of nature. We are the world in all its splendour.
And then, I reached the end of the gallery and encountered Lee's words: "I am often afraid of my parents dying. I can see that they are getting older. It shows on their flesh. I wish to find some strength through photography to help me deal with this."
At that moment, it dawned on me that all the photographs depicted parts of us that were transitory. Teeth, hair, skin — all these fade in time and so, too, does the world around us. Trees wilt, grass wither, oceans go dark with pollution, and even the sun will eventually hang lifeless in the sky. All is fleeting.
I was silent for a long while; there were so many thoughts buzzing around in my mind: Of sadness, of life, of dying.
But a single nagging question remained: Why the light box?
It wasn't until long after I had left the gallery that I found my answer, when a friend who had also seen it asked me: "Doesn't it remind you of a birth when you go through those curtains?"
Yes, yes it does.
Walking past the curtain and being greeted by such vivid light and the colour red was, to my mind, akin to the experience of a newborn baby entering the world and opening its eyes for the very first time. And at the end of it all, when one passes before the brightness once more, it's a bit like "walking into the light", isn't it?
The box was life, the box was death. And in the darkness of the gallery, you shield yourself from its horror.
The Garden told a story of life and death — and also a story of art. It is in difficult times that we find solace through expression. After all, some of the greatest masterpieces are created out of loss and tragedy, as a means of catharsis for their creators.
To shield ourselves from the harshness of the world, we drown ourselves in beauty and wonder. As one who writes, who dreams, and who finds solace in imaginary realms, it was a message that struck me like no other. TEO KAI XIANG, SINGAPORE POLYTECHNIC
The Singapore Biennale runs until Feb 16, 2014. For more details, visit http://www.singaporebiennale.org For more updates on the Young Art Writers Programme, visit #artlanders (http://tdy.sg/artlanders) or For Art's Sake (http://tdy.sg/artssakeblog)
This article was written under the Singapore Biennale 2013's Young Art Writers Programme in collaboration with TODAY.