Trainee cop in Johor is country's first heatstroke fatality
PETALING JAYA — The heatwave in Malaysia has claimed its first victim, a police trainee in Johor.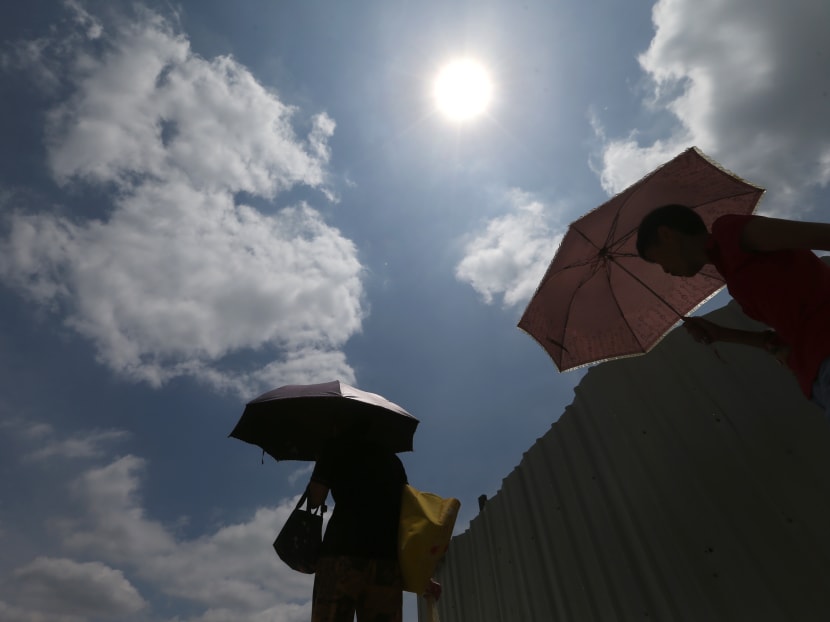 PETALING JAYA — The heatwave in Malaysia has claimed its first victim, a police trainee in Johor.
Azizan Ayob, 23, died at 10.26pm on Wednesday (March 16) after undergoing orientation at the Segamat Police Training Centre (Pulapol) earlier in the day.
Training coordinator Assistant Superintendent Abu Bakar Ngah said Azizan had fainted during a run at the end of the orientation and was rushed to the Segamat Hospital, where he was admitted to the intensive care unit.
"Doctors informed us Azizan's condition was critical, as all his bodily cells had shut down and he had to rely on a breathing apparatus," Mr Abu Bakar told Sinar Harian.
He said the deceased experienced a heatstroke, adding that Azizan's father had also informed him his son was epileptic, and had a fever for several days before reporting for duty at the centre.
Weather conditions were said to be mild and cloudy during the orientation.
When contacted, a Segamat Hospital spokesman told Malay Mail although heatstroke was the main cause, Azizan's epilepsy has not been ruled out as a contributing factor.
Azizan was buried at the Tangga Batu Kecil Islamic Cemetery in Malacca yesterday afternoon.
His mother, 54-year-old Norhayati Shamsudin, said her son was excited at the prospect of joining the police force.
"He could not sleep at all the night before joining the police basic training programme. He had applied twice before being confirmed last January, following in his father's footsteps," she said.
Following the incident, the hospital contacted Pulapol authorities to advise them on the necessary steps to be taken during the current hot weather.
Azizan was one of 464 trainees.
Science, Technology and Innovation Minister Wilfred Madius Tangau said six areas have either reached or exceeded the heatwave threshold as of Wednesday.
They were Chuping in Perlis, Alor Star in Kedah, Ipoh and Lubuk Merbau in Perak, and Batu Embun and Temerloh in Pahang.
"The current hot weather is due to the El Nino phenomenon. This anomaly occurs at irregular intervals of two to seven years.
"The hot weather can trigger a heatwave that can lead to health risks such as hyperthermia or heatstroke and dehydration."
Mr Madius advised the people to reduce outdoor activities, drink more water and consult health professionals if they experienced a heat stroke. MALAY MAIL ONLINE