Uber runs as usual in Kota Kinabalu despite state ban
KOTA KINABALU — Uber is operating normally and even going on a recruitment drive for its ride-sharing service even though it had been declared illegal by Sabah authorities.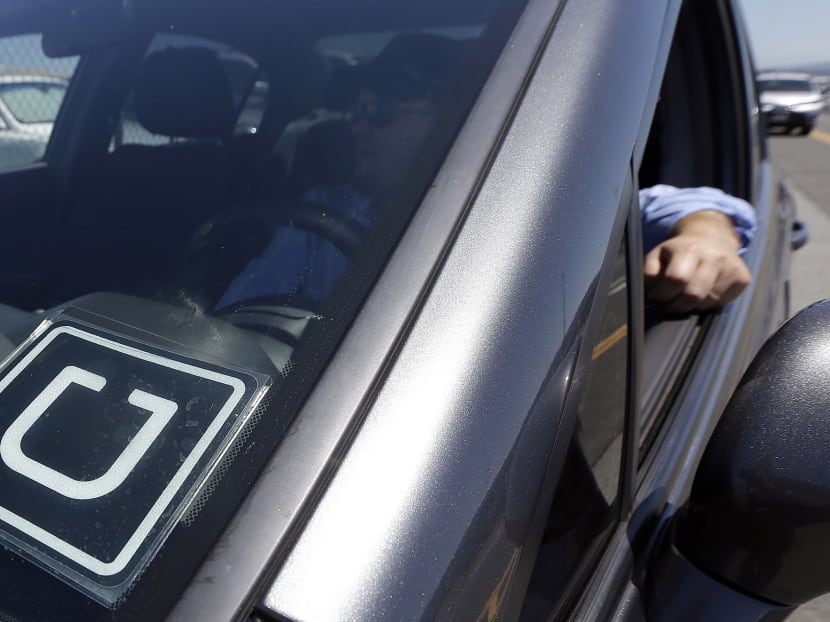 KOTA KINABALU — Uber is operating normally and even going on a recruitment drive for its ride-sharing service even though it had been declared illegal by Sabah authorities.
Uber drivers were spreading news of an open sign-up for new recruits this week (June 27-July 1) at a designated time and place within the city.
"Hi guys, Uber would be doing open registration for Uber drivers this Monday-Friday.
"Yes there are news about being banned in Sabah but those are temporarily (sic), our management from KL trying to fix this issue," said a Whatsapp message being passed around to Uber drivers in the city.
The message also details the documents and car requirements to qualify as an Uber driver.
"Yes, we are still operational," said a senior staff member at Uber who declined to comment further.
The service, which started in Kota Kinabalu some six weeks ago, was declared illegal by the state's Commercial Vehicle Licensing Board (CVLB) chairman Datuk Raime Unggi recently, who vowed to take action against those involved in the service.
However, Mr Raime has conceded that he was unsure how to pursue the Uber drivers defying the ban.
He previously likened the service to pirate taxis because the drivers and vehicles did not meet the legal requirements set for hire vehicles and their operators, such as the necessary permits and inspections.
"We want to take action, but it is hard because they cannot be 'caught in the act'. It's all online so we might need help from the MCMC because that comes under their jurisdiction," he said, using the acronym for the Malaysian Communications and Multimedia Commission.
"I've directed my enforcement officers to look into what action we can take. But we will take action soon," he said when contacted by the Malay Mail Online.
Mr Raime said that in the meantime, users should be aware of the risks involved when opting to use the app to order rides, and that it does not comply with regulations, and could lead to untoward incidents.
"Who will be responsible if something happens? They are illegal and not covered by any insurance. We do not want it to come to that, so we have to find a way to do something," he said.
Mr Raime had previously acknowledged the need to upgrade public transportation in the capital and said revamps in the future would be of benefit to taxi operators.
Mr Raime said the CVLB was aware of the study being conducted by the Land Public Transport Commission (SPAD) on Uber and other online-booking car services, although the agency itself was not directly involved in the study.
He was previously reported to have said that Uber is temporarily suspended until SPAD has concluded its study and decided on whether to allow it to operate here.
Similar to the country's capital, taxi and tour operators in Kota Kinabalu are up in arms over the service, which have taken away business from them. In Kuala Lumpur recently, a taxi driver attacked a tourist passenger taking an Uber car.
Since it first announced its start in Kota Kinabalu, Uber has registered over 700 drivers in the area, although not all are active.
One driver, John Gordon, said he earns up to RM500 (S$165) per week as a part time Uber driver while some earn RM150 per day and others RM1800 per week as a full time driver.
"People here seem to like having an alternative service. The feedback we get is usually very good.
"We get a lot of domestic tourists as well as students who use the app, and they say it's cheaper and less hassle than hailing a cab," said Mr Gordon.
Users also praised the service, some saying they never considered using local taxis until Uber came along
"I have been using it quite often, and the experience has been fantastic. We all know the taxi rate in KK can be ridiculous. I've had a friend who was charged RM40 for a five minutes drive to the bank which was only 1km away. The taxi rate from the airport to KK town usually starts around RM30 using official airport taxi.
"Compare that to Uber who only charge averagely around RM7-RM8 for a trip from the airport to KK town! I complained about a driver who was driving way below the speed limit to milk out the travelling time, and Uber immediately compensated my travel fare! Be a wise consumer and use Uber," said Mr Abu Umairah.
"Usually taxi from airport to 1Borneo up to RM45. With Uber car I just paid RM15. Jimat RM30," said another user Nadia Razak. MALAY MAIL ONLINE