As New Zealand courts tech talent, isolation becomes a draw
WELLINGTON — In the South Pacific, software no longer needs a hard sell.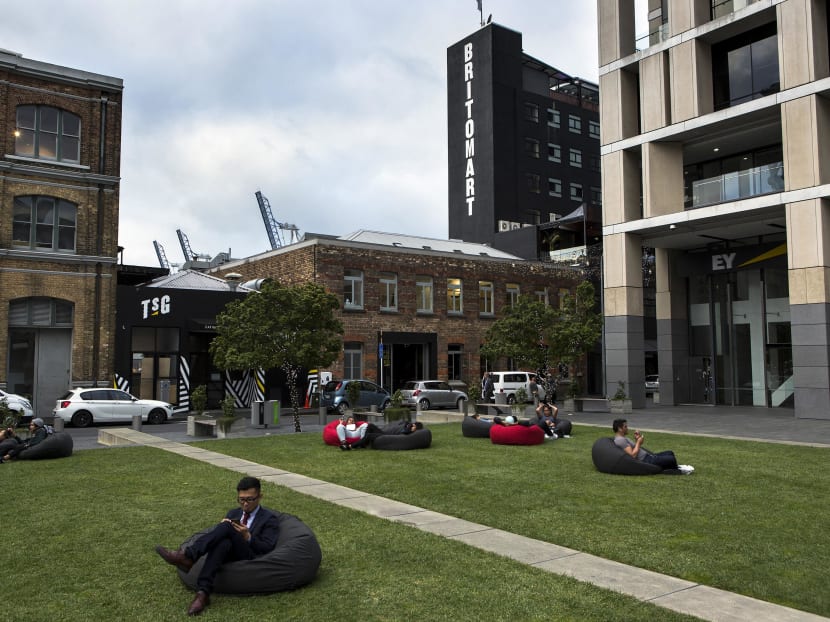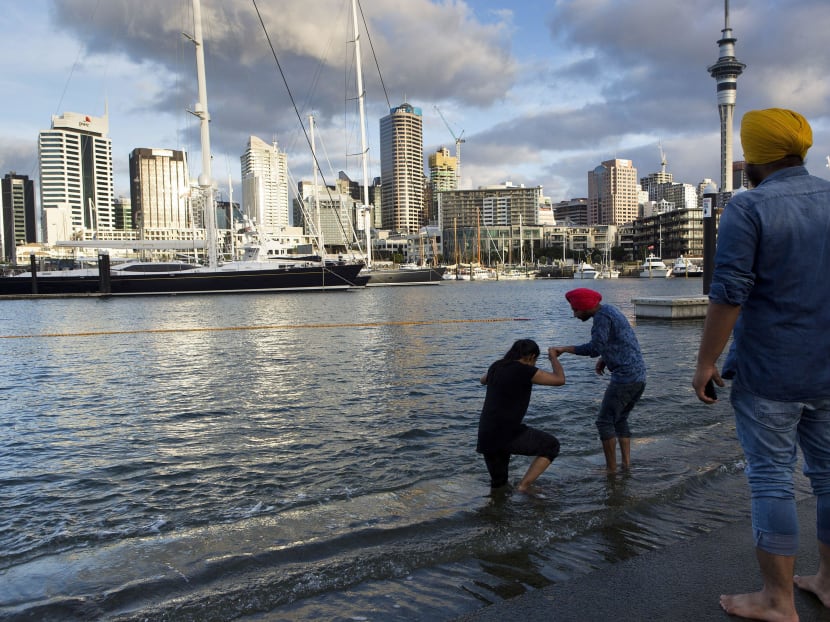 WELLINGTON — In the South Pacific, software no longer needs a hard sell.
New Zealand has long wanted to be a tech hub, but distance was an issue. Now, at a moment of political upheaval around the globe, that isolation has become a selling point.
A municipal programme to fly in 100 developers next month — wine them, dine them and offer them jobs — was expected to draw 2,500 applications. But the recruitment effort, called LookSee Wellington, was besieged with more than 48,000 entries, including workers at Google, Amazon, Facebook, MIT and NASA. At one point so many people checked out the programme that the website failed.
For all sorts of reasons, New Zealand suddenly makes sense. The cost of living is less than in San Francisco. Commuting is less wearying. And American politics, "Brexit" and the Islamic State (IS) are on the other side of the world.
"It's just one of those things where the stars are aligned," said Mr David Jones, general manager at the Wellington Regional Economic Development Agency.
New arrivals describe New Zealand as more idealistic and less frustrating than other places.
"In the US, I feel extremely disconnected," said Ms Alanna Irving, 33, who came here from San Francisco to start two companies. "Things happen all the time that I don't agree with or understand or think are really good for most people, and I just don't see any way that I can change that."
This is the second time New Zealand has tried to use Silicon Valley to jump-start its fledgling tech economy. The current effort is in some ways an outgrowth of the first, featuring the same players.
The first time, there were big promises that were never fulfilled. It was a typical Silicon Valley story, in other words, which makes it a bit of a cautionary tale even as everyone assumes that this time will be different.
The story began more than a decade ago when a billionaire entrepreneur came here to visit and, like so many others, fell in love with the majestic mountains and sweeping vistas. New Zealand is where Mr Peter Jackson filmed "The Lord of the Rings," a beloved text for many techies. It is the real Middle-earth, a fantasy come to life.
Fantasies are rarely free. People applying for citizenship here are required to have spent 70 per cent of the previous five years living in the country, and to commit to living in it afterward. Even humanitarian exceptions are rare.
Mr Peter Thiel, the contrarian investor who made his fortune with PayPal and Facebook, made an irresistible financial proposal to New Zealand in early 2011. He would bring the local economy - whose biggest exports were concentrated milk and the meat from sheep and goats - into the high-tech era. Mr Thiel would serve as the country's roving tech ambassador, opening doors around the world that are closed to mere government officials.
Even before applying, he set up Valar Ventures, an investment fund named after the gods in "The Lord of the Rings." Valar put about US$3 million (S$4.19 million) into Xero, an online accounting software firm, and was part of a US$4 million infusion of cash into Pacific Fibre, which proposed a trans-Pacific undersea cable.
And that, Mr Thiel signaled, would be just the beginning.
"I intend to devote a significant amount of my time and resources to the people and businesses of New Zealand," he wrote in his citizenship application. He donated about US$750,000 to earthquake relief after the city of Christchurch was struck in February 2011.
New Zealand, with a population below 5 million, gets around 30,000 applications for citizenship annually. Fearful of the potential for corruption and exploitation, it expedites only a handful. Mr Thiel was one of them. The process was so painless that when the news came out about the investor's dual New Zealand-US citizenship two months ago, the official in charge said he remembered nothing about it.
"We were so blown away that Peter Thiel was interested," said Mr Rod Drury, the chief executive of Xero. "Him getting a passport wasn't a big deal at the time. No one really thought about it."
In fact, no one even mentioned it - including Mr Thiel, despite his declaration in documents submitted for his application that "it would give me great pride to let it be known that I am a New Zealand citizen."
When the secret was revealed, it created a small uproar.
"Someone being able to invest and get citizenship goes against that important New Zealand value of equality," Mr Drury explained. "That's why it has played so much in the media here."
Mr Drury is the biggest name in New Zealand's tech scene, a local version of Mr Bill Gates or Mr Mark Zuckerberg. He recommended Mr Thiel for citizenship, and Xero was held up as a model of what, with the investor's help, all the new startups could become.
The New Zealand government was so enthusiastic about Mr Thiel's investing prowess that it became a partner with him in early 2012, putting about US$7 million into a Valar fund. The fund did well, primarily because of its big position in Xero.
But the government did not share in the profits. The deal had a clause that said Valar could simply return the government's investment with a little interest, which it did. Thiel quadrupled his money, The New Zealand Herald reported in February. Mr Steven Joyce, the minister of finance, did not respond to an email request for comment.
Valar is now based in New York, where it has been investing in European and Brazilian companies. Mr Thiel declined to comment.
"It's sad for New Zealand that Thiel and Valar didn't follow on with more investments," Mr Lance Biggs, a local investor, said. "We are starved for cash."
Mr Thiel has been focused elsewhere, including on a long-shot donation of US$1.25 million to US President Donald Trump's campaign last year. When Mr Trump unexpectedly won, that paid off for Mr Thiel in a wide-ranging portfolio. Last month his top aide, Mr Michael Kratsios, became the White House's deputy chief technology officer.
Xero, which has 1,400 employees and customers in 180 countries, took a different path. Its goal is to turn accountants into "growth consultants," becoming a platform that soars above national borders.
"Gay marriage, cultural tolerance, refugees, active strategies to address diversity - more than ever our leadership here is important," Mr Drury wrote in an email to his staff immediately after the election. He proposed setting a moral example by bringing "some refugee groups into our Wellington office."
A postelection arrival at Xero from the US is Mr Nick Piesco, 40, who was writing code for a startup in Austin, Texas. "I'd say the timing is coincidental but fortuitous," the programmer said of his move 7,437 miles west. Already he and his wife, Ms Reneau Skinner, 39, are talking about becoming citizens.
"One of the things that attracted me to Xero was the culture - how they make people feel welcome," Mr Piesco said.
That means those barred from the US under the new administration's policies, or who think they might be, are ripe for recruitment.
"Especially in the US technology industry, where something like 50 per cent of the billion-dollar companies have been built by immigrants, it's nuts that you make it difficult for engineers to come in," he said. "It's crazy for us not to exploit that."
The LookSee Wellington initiative to bring in 100 software engineers was initially focused on Americans. Then word began to spread. By the time the contest was finally cut off on March 30, India had overtaken the US in applications.
"We're in a global talent war," said Mr Chris Whelan, chief executive of the Economic Development Agency in Wellington.
Mr Drury is already looking to make LookSee an annual affair. After all, it takes the expensive problem of recruitment off Xero's hands and lets the government do it.
"It's boom time for the next 10 years," Mr Drury said. The more immigrants, the better. "We'll take a lot. We'll take hundreds." THE NEW YORK TIMES