BigBang's big comeback: Everything we know about the 2022 reunion
HONG KONG — If there was one piece of news that could brighten the mood of K-pop fans, it would be the long-awaited return of chart-topping boy band BigBang — and we're in luck!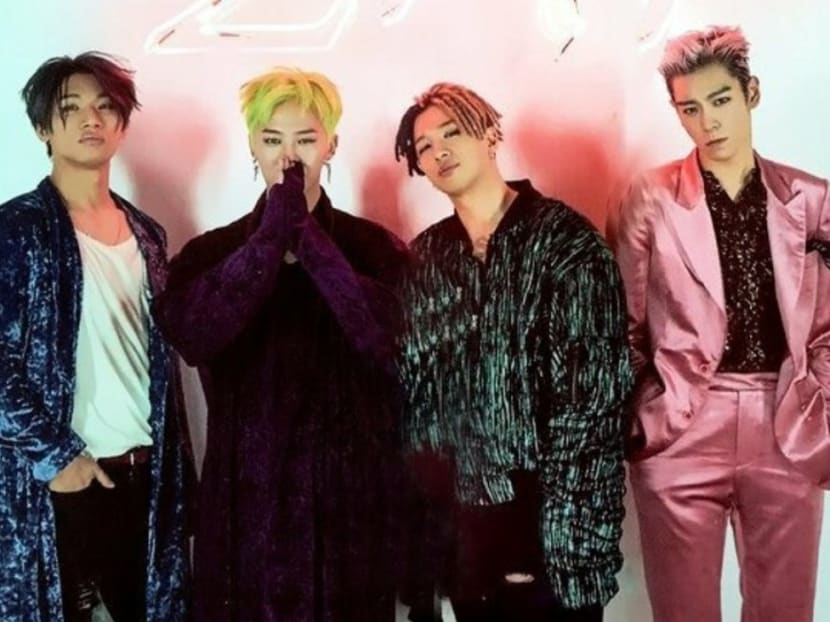 HONG KONG — If there was one piece of news that could brighten the mood of K-pop fans, it would be the long-awaited return of chart-topping boy band BigBang — and we're in luck!
After the group's four-year hiatus — caused by South Korea's mandatory military service and then the coronavirus pandemic — BigBang will finally be releasing new music this spring, according to the group's agency YG Entertainment. They will be filming a music video to go with a new song, too — their first release since their last album Flower Road four years ago.
This will come to the delight of many fans after years of speculation and rumours that they might even reunite for this year's Coachella, two years after they had signed on to perform at the festival.
But with the good news comes some bad news, as it was also announced that rapper T.O.P will be leaving YG Entertainment after his contract expired. He will continue to pursue other personal activities.
"T.O.P's exclusive contract with YG has ended, and he will be taking on a wide variety of new challenges as both an artist and an entrepreneur," YG Entertainment said in a statement.
This may come as a surprise, but the Korean rapper hinted at this in 2020, when he held an Instagram Live broadcast and revealed to his millions of followers that he didn't actually want to make a comeback.
"If I do, more articles will be made, but they won't let me say anything," he added. He also said that he's been making his own music. A day after YG Entertainment made the announcement, he simply posted the word "happy" on his Instagram Story.
It is not all bad news though — T.O.P has promised to join in with BigBang whenever he can. "As long as the conditions are right, (T.O.P) will always participate in BigBang's activities whenever he is able," the company confirmed.
As we await the return of one of the OG best K-pop boy bands, we take a look back at four of its best moments.
1. The 2011 MTV Europe Music Awards
It was the year when Lady Gaga, Coldplay, and Katy Perry were mainstays in the pop music scene and our boy band made history by being the first Korean group to take home the worldwide act award, putting K-pop on a global stage when it was nowhere near as mainstream as today.
2. Every time G-Dragon and T.O.P kissed
All four of the boys have always had a solid friendship, but G-Dragon and T.O.P have a relationship that goes back to when they were kids – and it was G-Dragon who convinced his friend to audition for the group. To show off their close relationship, the two idols have shared kisses both onstage and on screen multiple times. Two of those times were during their K-drama parodies of Secret Garden and Coffee Prince. They also shared a playful peck during a fan meet and greet in Tokyo in 2016.
3. Their shock Wonder Girls collaboration
BigBang members have collaborated with everyone from Pixie Lott to Missy Elliot, but one iconic joint performance was when they took the stage with Wonder Girls at Music Bank in 2007. It was a thrill to see two of the biggest names in K-pop together during a mash-up of their songs Tell Me and Lies.
4. Their 10th year anniversary and goodbye concert
BigBang marked their 10th year anniversary in the industry with a goodbye concert. It was bittersweet as thousands of fans flocked to the "0 To 10 Final in Seoul" show where they would see their idols one last time before they temporarily went on break. Each of the then five members ended the night with words of goodbye, which left the crowd emotional.
In tears, G-Dragon said, "I'm happy. It was happiness and all I can say is that I'm grateful." They then closed the concert with the song Last Dance, which was the last time we saw them on stage… until this year. SOUTH CHINA MORNING POST