Blood thinners may help sickest Covid-19 patients survive, US study finds
HONG KONG — Blood thinners could improve the survival rate among the most severely ill Covid-19 patients, according to a hospital study in New York City.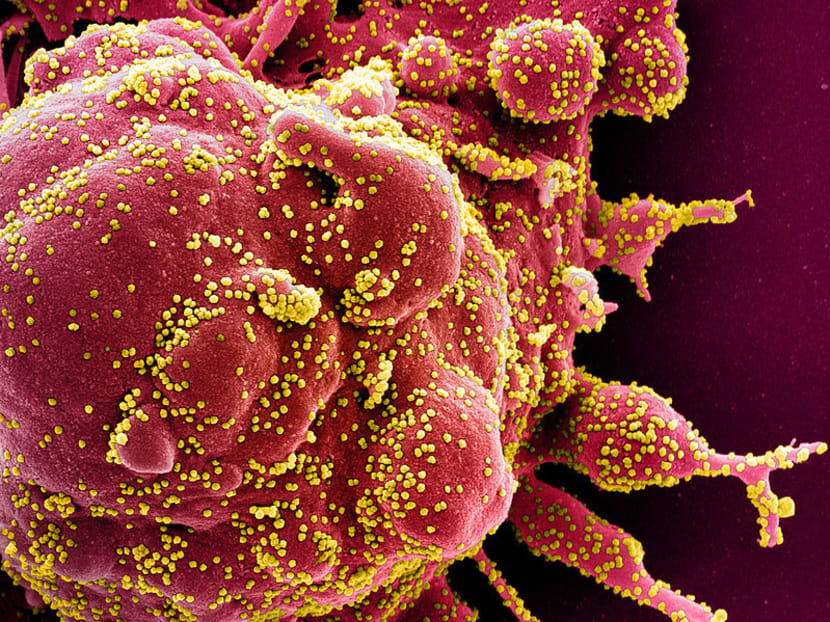 HONG KONG — Blood thinners could improve the survival rate among the most severely ill Covid-19 patients, according to a hospital study in New York City.
The finding comes as doctors have been observing blood clot disorders among coronavirus patients that can damage vital organs.
The researchers found that intubated patients treated with anticoagulants – medicines that help prevent blood clots – had a mortality rate of 29 per cent.
Of those who were not treated with blood thinners, 63 per cent died.
And among the ventilated patients who did not survive, those on anticoagulants died after 21 days, while those not given the medicine died after nine days, the researchers said.
"Our findings suggest that systemic anticoagulation may be associated with improved outcomes among patients hospitalised with Covid-19," they wrote in a peer-reviewed paper published in the Journal of the American College of Cardiology on May 6.
The study analysed 786 cases where patients had been given blood thinners — about 30 per cent of all Covid-19 patients admitted to five hospitals in the Mount Sinai Health System in New York City between mid-March and April. They were given the medicine orally and via injection under the skin or into a vein, the study said.
The researchers also noted that "patients who received anticoagulation were more likely to require invasive mechanical ventilation".
Those who received a blood thinner before they were put on a ventilator had an in-hospital mortality rate of 22.5 per cent, compared to 22.8 per cent for those not given the medicine.
But the patients on blood thinners survived for longer — the median was 21 days, compared to 14 days for those who did not get them.
However, the researchers said the potential benefits of using anticoagulants "need to be weighed against the risk of bleeding and therefore should be individualised".
According to the study, 38 patients not given anticoagulants had bleeding events — meaning they needed at least two units of red blood cell transfusion within 48 hours.
They were experienced by 24 of the patients on blood thinners — and of those, 15 had bleeding events after taking the medicine, and nine before.
Bleeding events were also more common among intubated patients than non-intubated.
"These data, derived from a large United States cohort, provide clinical insights for consideration in the management of patients hospitalised with Covid-19," according to the paper.
"Prospective randomised trials are needed to determine whether systemic anticoagulation confers a survival benefit in hospitalised patients with Covid-19."
A study in Britain has also suggested blood thinners could help some of the sickest patients. Researchers found that ischaemic stroke — which happens when an artery to the brain is clogged — linked to Covid-19 could occur when there is an abnormality of blood coagulation.
They concluded that "early therapeutic anticoagulation with (low molecular weight heparins — a blood thinner) could also be beneficial to reduce thromboembolism in patients with Covid-19-associated ischaemic stroke but must be balanced against the risk of intracranial haemorrhage", or acute bleeding in the skull or brain which can be life-threatening.
"Clinical trials are warranted to determine the safety and efficacy of this approach," the researchers said in a peer-reviewed paper published in the Journal of Neurology, Neurosurgery and Psychiatry on April 30. SOUTH CHINA MORNING POST