China busts a S$4 billion underground bank as it tightens its grip on money
BEIJING — The money came from all over China — its wealthy southern and eastern coasts as well as the arid north-west — as thousands of people scrambled to circumvent the country's strict controls on wealth.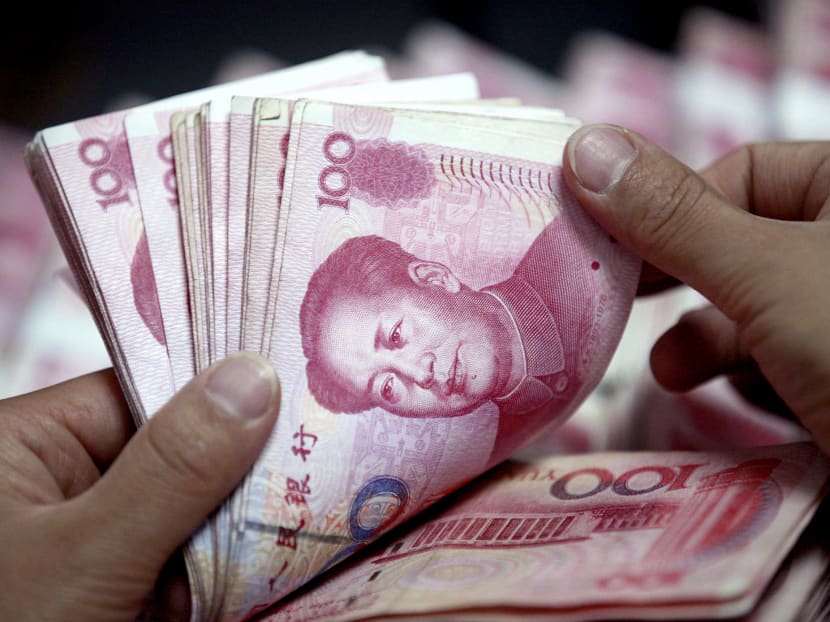 BEIJING — The money came from all over China — its wealthy southern and eastern coasts as well as the arid north-west — as thousands of people scrambled to circumvent the country's strict controls on wealth.
In the end, more than 10,000 people had used an underground bank to effectively funnel US$3 billion (S$4 billion) out of the country before authorities put a stop to it, China's state-run news agency Xinhua reported.
The discovery of the underground bank in Shaoguan, in the southern province of Guangdong, demonstrates the furtive lengths that Chinese citizens go to in order to skirt government limits and get more of their money out of the country.
The sums involved are enormous, large enough to not only affect China's economy but resonate around the world.
Two years ago, a loss of confidence in China's outlook led many of its people to send their money abroad — a flow that helped drive a US$1 trillion drop in China's stash of surplus foreign money.
The exodus was enough to darken the country's long-held image as a major global economic growth engine.
China appears to have since stemmed the surge of money abroad, thanks to an improved economic outlook and tough new efforts to keep the money at home.
But the underground bank bust announced on Thursday (Nov 23) showed the lengths that authorities will pursue to enforce limits on money leaving the country.
Chinese police have detained seven people believed to be involved in the bank, according to reports. Authorities discovered 148 "illegal and fraudulent accounts" from the bank, involving more than 10,000 people, the Xinhua report said.
Underground banks are illegal but common in China. According to China's Ministry of Public Security, underground banks handled more than US$137 billion in transactions last year.
There are also lawful ways of moving princely sums out of China without surpassing government limits: directing money to casinos in Macau — the only Chinese territory where gambling is legal — as well as using credit cards to buy luxury goods abroad and purchasing insurance policies that can be cashed out overseas.
China imposes strict limits on how much money can leave the country.
Those limits help the government keep a firm hand on the value of its currency, and Chinese authorities credit the limits with helping keep its financial system steady during emergencies like the 1997 Asian financial crisis and the global crisis that began in 2008.
The government sets a US$50,000 limit on the money Chinese citizens can move out of the country in a year, although businesses and those making strategic investments can send out much more.
But growing numbers of people began dodging the limits two years ago, when a stock market crash, a surprise government-led currency devaluation and prospects of slowing economic growth led many to seek safer havens for their money.
President Xi Jinping has made it a top priority to keep more money in China. His government has shut down platforms that trade cryptocurrencies, announced controls on outbound investment in property, entertainment and soccer, and imposed curbs on payments overseas.
Much of China's underground banking activity is centred in cities that border Hong Kong and Macau, special administrative regions of China that are governed by their own laws.
In Shaoguan, police were alerted to a suspicious bank account that was opened in 2011 in the city by a Mr Zhong, a resident from the southern city of Zhuhai that borders Macau, according to Guangzhou Daily, an official newspaper.
It did not further identify Mr Zhong. After almost no activity for years, there were 121 transactions involving US$15 million in 2016, prompting authorities to look more closely at who was involved.
Ultimately, the Xinhua report said, authorities discovered that the people running the underground bank had illegally bought and stole the identity documents of more than 200 people to open the fake accounts that underpinned the enterprise. News reports did not disclose detailed information about how the underground bank worked.
The Shaoguan government and the police did not respond to requests for comment.
The trail appeared to lead to Macau, according to the news reports. The suspicious bank account that prompted the investigation was opened specifically for a gambler in Macau called Mr Peng to transfer money, Xinhua said.
"Several members of the criminal gang" then converted the yuan into Hong Kong dollars for Mr Peng, according to the report. Hong Kong has its own currency, which tracks the value of the US dollar.
The Xinhua report did not offer details about Mr Peng.
Macau is under pressure to keep a tight rein on capital outflows. Most recently, it installed automated teller machines with facial recognition software to monitor transactions for people using Chinese bank cards, according to Macau Daily Times.
The Xinhua report acknowledged that underground banks are "seductive," especially for people who struggle to get financing, but warned that "the people will suffer tremendous loss" if the banks abscond or cheat their clients. THE NEW YORK TIMES