Gen Z knows what it wants from employers. And employers want them.
NEW YORK — Ms Danielle Ross is a 26-year-old who lives in a small town in upstate New York. She describes herself as artistic and creative. She paints in her free time, and she has worked as a mermaid for children's parties, swimming in a tail she made herself.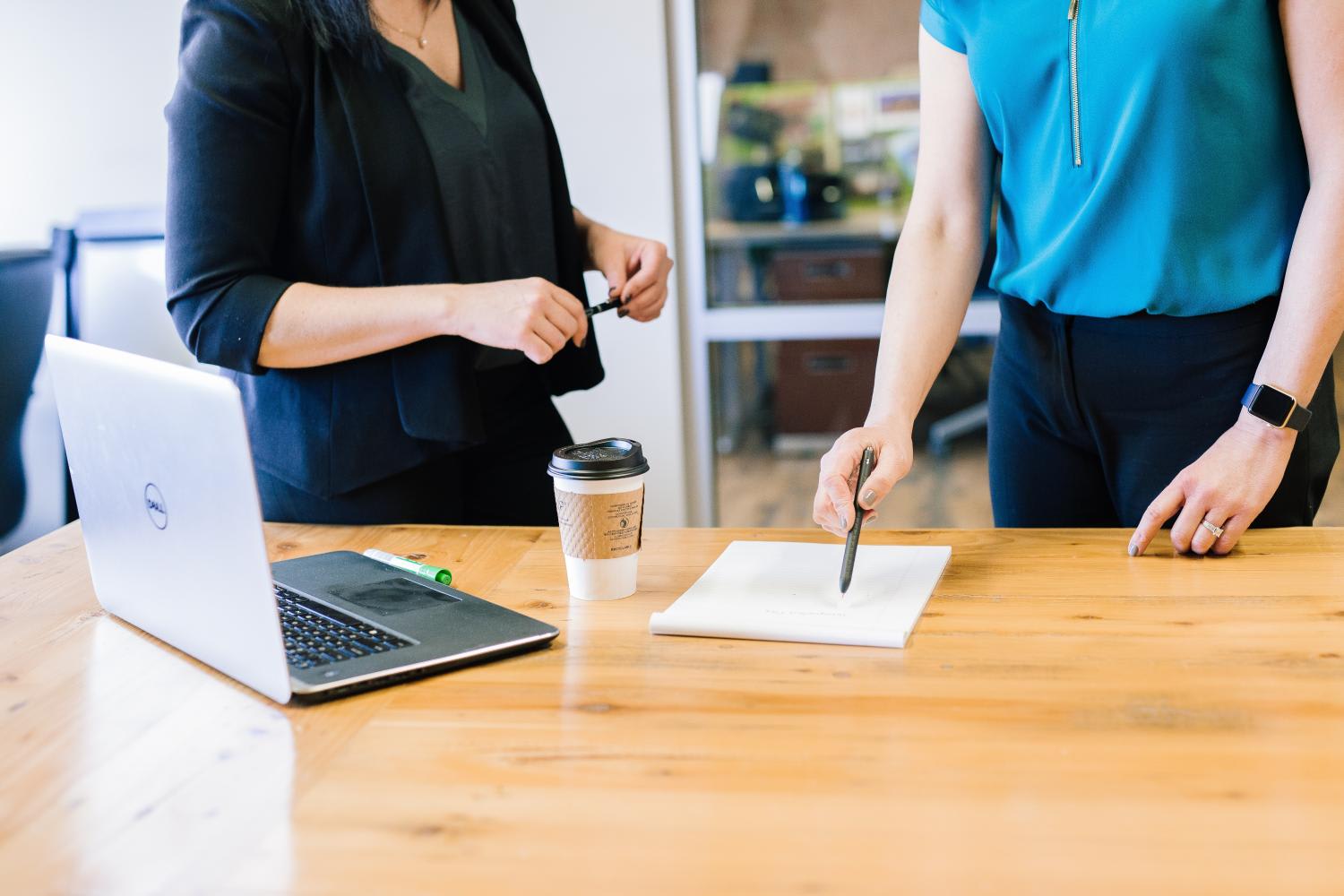 NEW YORK — Ms Danielle Ross is a 26-year-old who lives in a small town in upstate New York. She describes herself as artistic and creative. She paints in her free time, and she has worked as a mermaid for children's parties, swimming in a tail she made herself.
Ms Ross, who identifies as LGBTQ, couldn't imagine working a job that required her to play down her identity or her skills, which is why she was thrilled when Legoland New York Resort, a theme park in Goshen, hired her to be its first female master builder. Ms Ross has been given wide latitude to use Lego bricks to create miniature cities throughout the park, allowing her to draw on her artistic side and her desire to promote diversity and inclusion.
"I've been building people of all different races and nationalities and religions and any type of thing I can imagine, because I want everyone to feel represented," she said. Her miniature figures are blind and plus size. They have prosthetic legs and wear burqas. Recently, she created a Hasidic Jew.
The creative freedom has made Ms Ross love her job — and that's the point. In the past year, Legoland New York has joined a growing number of companies that are working to create an environment that is attractive and stimulating to younger employees and that embraces who they are and where they hope to go. By recruiting Generation Z workers — born in the late 1990s and early 2000s — the employers aim both to tap their energy and creativity and offset an acute labour shortage, with about 11 million unfilled jobs in May, according to the Bureau of Labour Statistics.
Last fall, Legoland began to allow employees such as Ms Ross to have piercings, tattoos, and coloured hair. A national hospitality company has begun to experiment with a four-day workweek. Health care company GoodRx is permitting employees to work not just from home but from anywhere in the country, enlisting an outside company to provide ad hoc offices upon request. Other companies are carefully laying out career paths for their employees and offering extensive mental health benefits and financial advice.
The goal is not only to get younger employees through the door but to keep them in their jobs, not an easy feat. Surveys show that younger workers are comfortable switching jobs more frequently than other generations. But, with these efforts, many companies have so far avoided the labour shortages afflicting their competitors.
"We currently have over 1,500 employees," said Ms Jessica Woodson, head of human resources at Legoland, "and I can confidently say at least half are Gen Zers."
At Sage Hospitality Group, which operates more than 100 hotels, restaurants and bars across the country, 20 per cent of the employees are members of Generation Z.
"We need this workforce," said Mr Daniel del Olmo, the president and chief operating officer of the company's hotel management division. "We recognise that Gen Zers are looking for different things than other generations, and we are trying to adjust."
After the pandemic began, the company became acutely aware that many younger employees wanted a healthy work-life balance. Studies such as one recently conducted by ADP Research Institute show that many employees would quit if an employer demanded a full-time return to the office.
Sage Hospitality is piloting a four-day workweek at select properties for positions including cooks, housekeepers and front-desk receptionists. These jobs have been the hardest to fill during the pandemic, and the company has about 960 open positions.
The four-day workweek has helped, Mr del Olmo said. "Rather than having this negative feeling of 'I have to go to work because I have to make a living,'" he said, "suddenly it is 'I want to go to work because I can combine it with my life that I love.'"
Employees in the company's home office in Denver are allowed to work remotely at least one day a week, and all employees are allowed to take their dogs to work one day a week.
"A team member will take care of the dog if an associate has to clean a room or show a guest something," Mr del Olmo said.
Mr Mason Mills, 26, a marketing manager for one of the company's hotels in Denver, said the pandemic had changed her generation's perspective.
"We started seeing that while a career is incredibly important, so is living the life you have been given," she said. "By allowing dogs in the office and having a work-from-home schedule to accommodate some of those needs, it shows the company is evolving."
According to Dr Roberta Katz, an anthropologist at Stanford who studies Gen Z, younger people and previous generations view the workplace fundamentally differently.
"American Gen Zers, for the most part, have only known an internet-connected world," Dr Katz wrote in an email. In part because they grew up using collaborative platforms such as Wikipedia and GoFundMe, she said, younger employees came to view work as "no longer a 9-to-5-in-the-office-or-schoolroom obligation."
Mr Andrew Barrett-Weiss, workplace experience director of GoodRx, which provides discounts for prescriptions, said giving employees that kind of autonomy and flexibility had helped the company close more than one deal. GoodRx offers employees the opportunity not only to be fully remote but to have a desk wherever they want to travel in the United States.
GoodRx also provides financial advisers for employees. Career coaching and fertility benefits are offered as well.
"We are trying to solve big problems in health care," Mr Barrett-Weiss said, "so we need the most fresh, young perspectives we can get."
Ms Sydney Brodie, 27, an account supervisor at Le CollectiveM, a communications agency in New York, was delighted when the company's owner told her that in July she would provide employees with a house in the Hamptons, where they could bond with one another and their clients.
She was also given a membership to Soho House, an exclusive private club, in part as a means for networking. "My company sees what I need as a person," she said. "They are giving me the tools to excel personally and professionally."
Kencko, a subscription food service centred on fruits and vegetables, is focusing on mental health. All employees, as well as members of their household, get six sessions with a therapist, not an insignificant perk considering that hourly prices for such services have risen to US$400 (S$552) in some parts of the country.
Still other companies are trying to tap into younger workers' desire to grow in their careers. In a LinkedIn survey this year, 40 per cent of young workers said they were willing to accept a 5 per cent pay cut to work in a position that offered career growth opportunities.
That's why Blank Street Coffee, a chain of 40 coffee shops in the United States and Britain, makes career growth a part of its recruiting pitch, said CEO Issam Freiha. Employees who want to advance in the company are shown a clear trajectory they can follow.
After Ms Alex Cwiok, a Blank Street barista in Brooklyn, New York, who has a passion for coding, told her manager that she wanted to be behind a computer, "he mentioned it to the higher-ups, and eventually they brought me into the headquarters," she said. "I never in a million years thought I would get plucked from the field one day and given a desk and a salary."
Ms Cwiok, 27, now handles customer emails and reviews as a customer success associate. She also works on updating the brand's app.
For baristas who see their job at Blank Street as a side hustle, the company helps them take their next step. "We use our alumni and investor network to get people where they want to go," Mr Freiha said. "We got one barista on a TV show."
Blank Street is constantly asking its younger baristas what they want. "We have to keep innovating," Mr Freiha said. "This generation doesn't want to work for something that is stale."
This article originally appeared in The New York Times.