German peace activists park rusty tank outside Russian embassy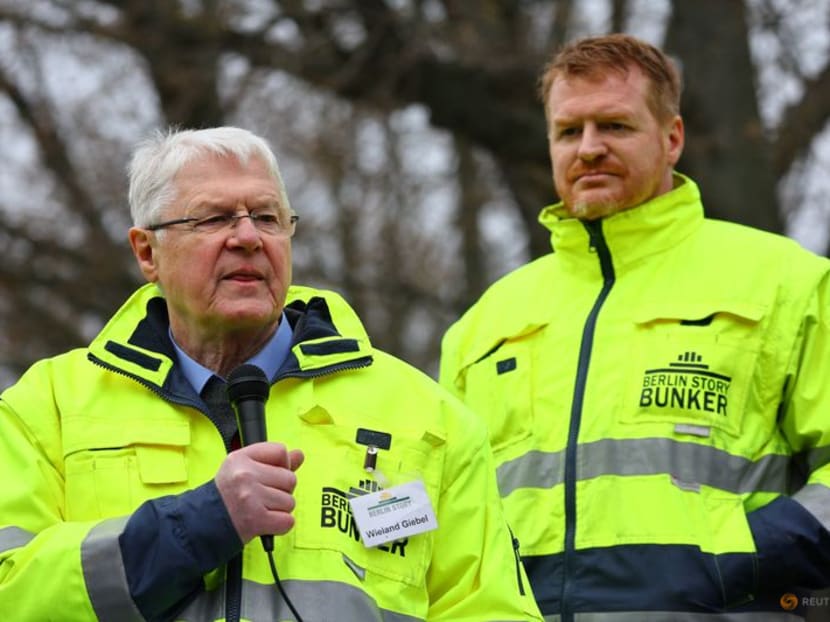 Berlin :Activists protesting against Russia's invasion of Ukraine parked a destroyed, rusty tank directly in front of the Russian embassy in Berlin on Friday, bringing a piece of the battlefield to the centre of the German capital.
"The broken tank signifies downfall. Ukraine is going to be Putin's Stalingrad," said Wieland Giebel, curator of the Berlin Story Bunker museum, referring to Germany's defeat in a major battle in World War Two.
The Russian embassy was not available for comment.
The tank, a Russian T-72 B1, was destroyed on March 31, 2022, close to the village of Dmytrivka near Kyiv, by an anti-tank mine, according to organiser Giebel and colleague Enno Lenze.
They said it was transferred to Germany with the help of the Ukrainian Defence Ministry and the Ukrainian National Museum of Military History.
It has been placed at the intersection of Schadowstrasse and the German capital's main tourist mile, Unter den Linden, where it will remain until Monday.
The district office of Berlin's Mitte borough rejected Lenze's and Giebel's application to display the tank last year, citing concerns including road safety.
The organisers took legal action and the Berlin Administrative Court granted them permission to proceed with the project.
The tank will subsequently tour through Europe and may end up in a German tank museum.
Click on the link to listen to the Reuters World News Podcast Special anniversary episode: The Ukraine war
(Reporting by Laura Alviz, Editing by Rachel More and Nick Macfie)