How long does it take to get fit again?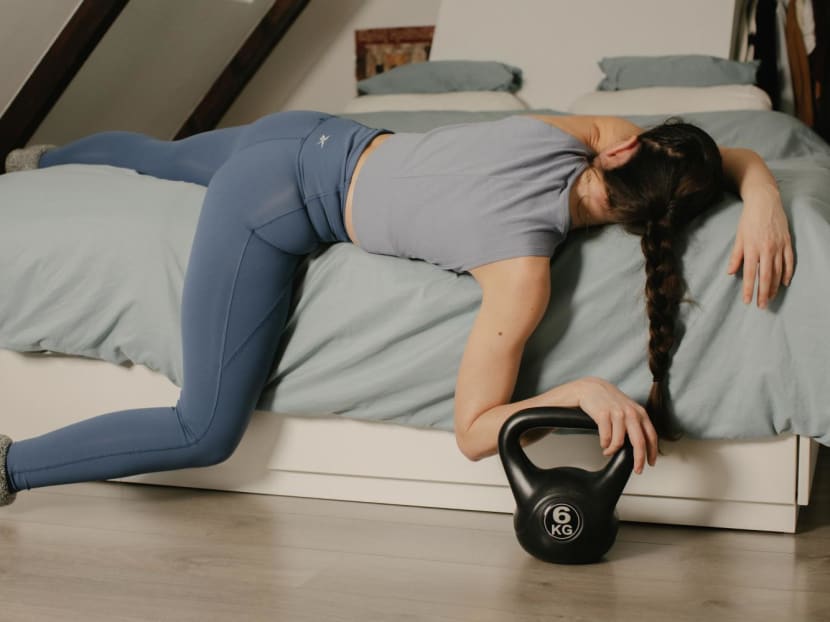 NEW YORK — When it comes to cardiovascular fitness and muscle strength, the adage is true: Use it or lose it.
While regular exercise can improve heart health and increase strength and mobility, taking weeks or months off can reverse many of the benefits. If possible, avoid extending your time off for too long so hopping back on the wagon doesn't feel too daunting or miserable.
Here's how your body will bounce back.
WHAT DOES IT MEAN TO LOSE FITNESS?
Because regular exercise helps your body to deliver oxygen and nutrients to tissues in a more efficient way, one of the first things that declines when you become inactive is your cardiovascular endurance.
After just a few days of inactivity, the volume of blood plasma circulating in your body decreases. Strength declines less rapidly than cardiovascular health.
After eight weeks, inactivity finally starts to affect the size and strength of your muscles.
WHAT CAN YOU DO TO KEEP FITNESS LOSS AT BAY?
If you have to travel or stay in because of bad weather, doing something is better than nothing.
Swap dumbbells for body-weight exercises. Try smaller "exercise snacks" throughout the day, take the stairs as much as you can or, better yet, set a goal to do a few short high-intensity interval workouts.
HOW LONG DOES IT TAKE TO MAKE A COMEBACK?
If you haven't been physically active in a while, don't despair. Research shows that even though extended breaks significantly reduce fitness, most exercisers' levels remain above those who have been sedentary their whole lives.
While muscle fibers can shrink during long breaks, they don't completely disappear and they do retain a molecular "muscle memory" that can help them bounce back.
"You can regain approximately one-half of your fitness in 10 to 14 days with moderately hard workouts," said Professor Edward Coyle, a professor of kinesiology and health education at the University of Texas at Austin.
After this initial period of retraining, the amount of time it takes to get the rest of your fitness back to prebreak levels can vary depending on how much catching up is needed. One study found older adults needed less than eight weeks of retraining after a 12-week break.
When rebuilding fitness, start by setting a goal of working out for a certain length of time each day, without worrying about your strength or intensity.
Once you can comfortably walk or jog for 30 minutes a day for two or three weeks, start increasing your pace to a run. If you want to return to lifting weights, start with a lower load and then gradually add more.
Many personal trainers suggest amping up by no more than 10 per cent every week.
This article originally appeared in The New York Times.