How to run a fashion magazine in China in 2023
NEW YORK — Two years ago, when Condé Nast announced that Margaret Zhang would be the next editor-in-chief of Vogue China, many in the fashion media were taken aback.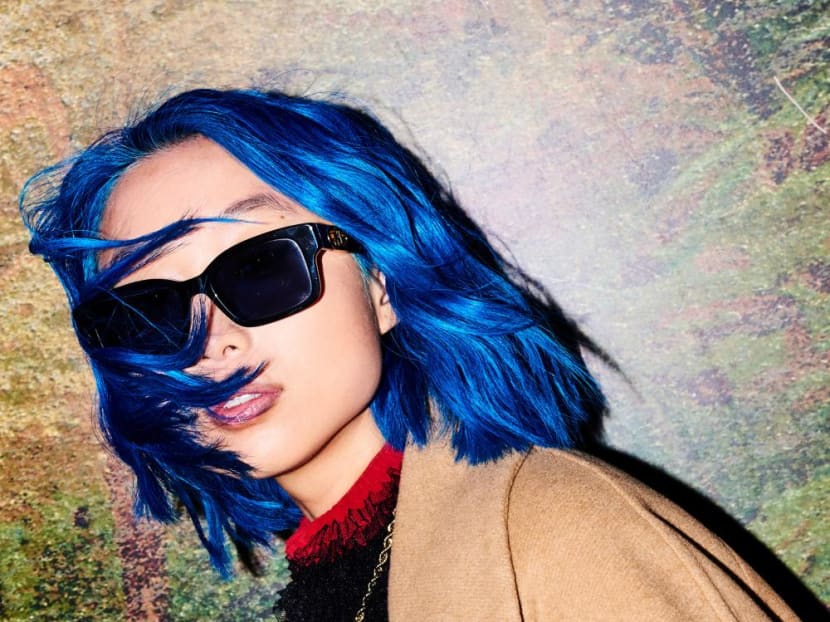 NEW YORK — Two years ago, when Condé Nast announced that Ms Margaret Zhang would be the next editor-in-chief of Vogue China, many in the fashion media were taken aback.
For one thing, at 27, Ms Zhang was the youngest editor-in-chief of a Vogue title. For another, there was her unorthodox resume as a photographer, consultant, filmmaker, model and social media influencer — with almost no magazine experience.
Then there was the fact that Ms Zhang, who was born to Chinese immigrant parents in Sydney, was an Australian who had never lived in mainland China.
Her appointment was a considerable gamble for Condé Nast, and specifically for its global chief content officer, Anna Wintour. China was, and is, a cornerstone of the luxury fashion market, responsible for billions of dollars of sales.
It is an economic superpower with a complicated relationship with the West and a place where censorship of the press is common.
It is also the most populous country in the world (about 1.4 billion people), whose nationalism is helping reshape consumer culture and the retail landscape.
Some Western fashion brands have faced strong reactions after angering the government over moves involving Xinjiang cotton or Taiwan.
Ms Angelica Cheung, the founding editor of Vogue China, held the position for 15 years. Its next editor would need to have an ambitious vision, formidable connections and commercial and diplomatic savvy — a challenge for someone twice Ms Zhang's age and experience, let alone a foreigner.
How would it feel to step into a job like that, knowing how many people expect you to fail?
In Soho during London Fashion Week last month, Ms Zhang, now 29, paused for a moment when asked that question.
Petite, and currently with electric blue hair (she defines the periods of her life with its hues), she has been able to travel freely for shows since China lifted its strict lockdown earlier this year.
"I don't mind people underestimating me," Ms Zhang said. "And I actually say that to people who look to me for guidance on how they can be taken seriously."
She added with a grin: "It's actually better when people underestimate you. Then you can prove them wrong. It's all the more satisfying."
NEW BEGINNINGS
Ms Zhang's first issue, in September 2021, was called "New Beginnings" and was produced during quarantine by a group of women, including a little-known photographer Hailun Ma.
It featured a 19-year-old dance student from Beijing Sport University on the cover. Since then, Ms Zhang, who now lives in Beijing, has continued plotting her vision for Vogue and what it can represent in 21st-century China.
Her handle on Instagram, where she has 1.8 million followers, does not say "Editor-in-Chief"; instead, it says "Film Director." (She is working on a screenplay.)
Little surprise, then, that one of her most high-profile projects is Vogue Film, a platform to support Chinese women in film. To date, it has produced 11 short films.
Then there is Vogue Open Casting, an annual model scouting program that will go worldwide this year, and the Chinese Craftsmanship Initiative, which facilitates collaborations among international designers, local design talent and traditional Chinese craft communities.
Ms Zhang has also spearheaded a mentorship program pairing rising Chinese designers with international names, like Pierpaolo Piccioli of Valentino.
Ms Zhang's magazine covers and the content inside are striking, rooted in bold saturated colour and the candid style that initially found her fame as an influencer.
A September 2022 digital cover series explored fashion's collision with the metaverse; the splashy cover of the December 2022 issue, photographed by Ms Zhang, featured supermodel Liu Wen.
In China, male movie stars and influencers — known locally as KOLs — are often more popular than their female counterparts.
Last month's cover of movie star Jackson Yee, in a modern interpretation of traditional Beijing Opera characters that incorporated current-season fashion, was Vogue China's first solo male cover star.
"When Margaret was hired, we were all very surprised," said Ms Emma Zhang (no relation to Margaret), a fashion director of Gusto Collective, which helps Western luxury brands navigate expansions in Asia.
"But it is clearer now, when Generation Z is such a priority consumer, why they wanted someone with a younger perspective and visual style. Her approach is different from what came before. Many see it as a breath of fresh air."
It is a digital native approach that feels, to many in the fashion industry and elsewhere, young and experimental.
There is a spotlight on emerging talent, while still revering aspects of Chinese heritage at a time of growing appreciation among many consumers for the country's cultural history.
A CULTURAL BRIDGE
China is so vast that Ms Zhang, who runs a team of 50, said the magazine must produce significantly more content than Vogue editions in other countries.
Every social media audience matters — whether Weibo, Douyin (China's version of TikTok) or shopping platform Little Red Book — and has different requirements.
Print magazines, she said, are viewed more as coffee table collectibles than disposable monthly compilations of runway trends or glitzy events.
But she also has international markets in her sights, including the Chinese diaspora across the world.
In the past year and a half, she said, Vogue had repositioned itself as a cultural bridge — China to the world, the world to China.
Recently, Condé Nast has restructured its international operations, particularly how it syndicates content.
Veteran names disappeared, replaced with a new generation hand-picked by Wintour, who, unsurprisingly, speaks in glowing terms of Ms Zhang.
"It was her digital fluency and knowledge of where fashion is headed that made Margaret stand out — her ability to speak to audiences wherever they are and to understand what's relevant now," Wintour wrote in an email.
"She's a global thinker who knows that exciting personalities, designers and stories from China can travel across borders. Most of all, she knows how to speak to young fashion obsessives wherever they are, because she is one herself."'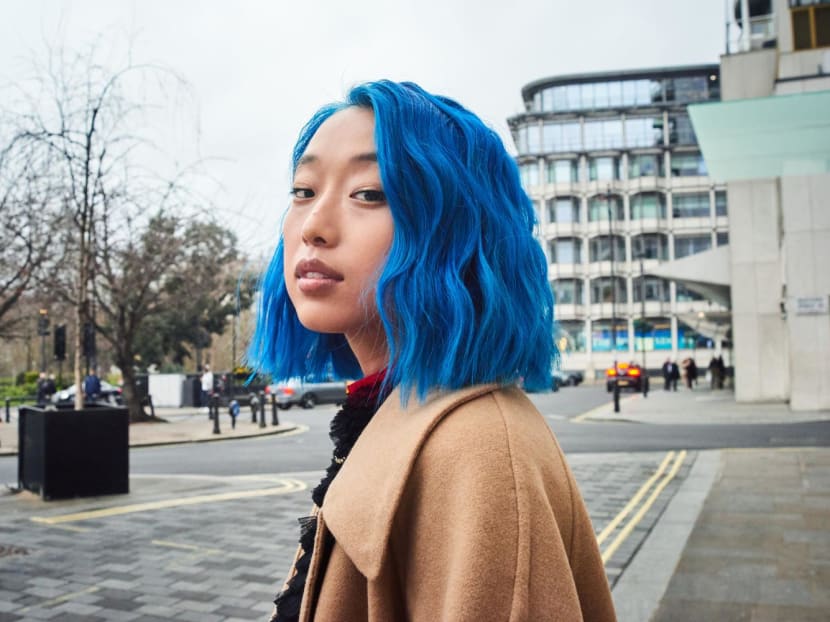 THE EXECUTION IS REALLY NOT THERE'
Not everyone feels that way. Last January, Ms Sophia Liao, the former boss of Condé Nast China (who sued the company for unfair dismissal), published a series of stinging articles on WeChat about the direction of the magazine and Ms Zhang's appointment, despite having had a hand in hiring her.
"It was really dangerous to have such a person be the editorial director of Vogue China," Ms Liao wrote.
"Why? Because she has been growing up and living in Australia and overseas, her understanding of China is too superficial and limited."
Ms Leaf Greener, a former Elle China fashion editor turned creative consultant, questioned whether Ms Zhang was fluent enough in Mandarin to edit a magazine and said that many in the Chinese fashion industry remained sceptical.
She asked whether a foreign point of view was what the Chinese market needed at this time.
"Margaret is trying to break the rules and bring fresh content to the table," Ms Greener said in a phone call.
"She has some good ideas and is supporting young local designers, but sometimes the execution is really not there. In order to succeed, she's going to need to fix what I see as a major cover problem and aim for diverse as opposed to chaotic styling. I don't think it is where it needs to be to be a world-class fashion magazine."
Ms Zhang thinks her Mandarin skill is sufficient. (She conceded she speaks it rather formally, and lacks local colloquialisms, but added that it had proved very useful for communicating with grandmothers in markets in Shanghai.)
She also appears sanguine about naysayers, which she said she has grappled with her whole working life.
"I would be lying if I said that this job or the task wasn't intimidating," she said.
"But I've become used to being the youngest person in the room. Often, I'm also the most creative in a business room, or the most business-literate in a creative room. Basically, the odd one out. But two years in, I feel like everything that I've learned in my career, and all of my different threads of skills, strangely converge for this role."
This article originally appeared in The New York Times.