Johor in the eye of the storm in hotly contested general election
JOHOR BARU — Johor is set to be the frontline battleground state in the 14th general election, as the opposition coalition Pakatan Harapan (PH) seeks to unseat the ruling Barisan Nasional (BN) pact from the birthplace of its linchpin party Umno.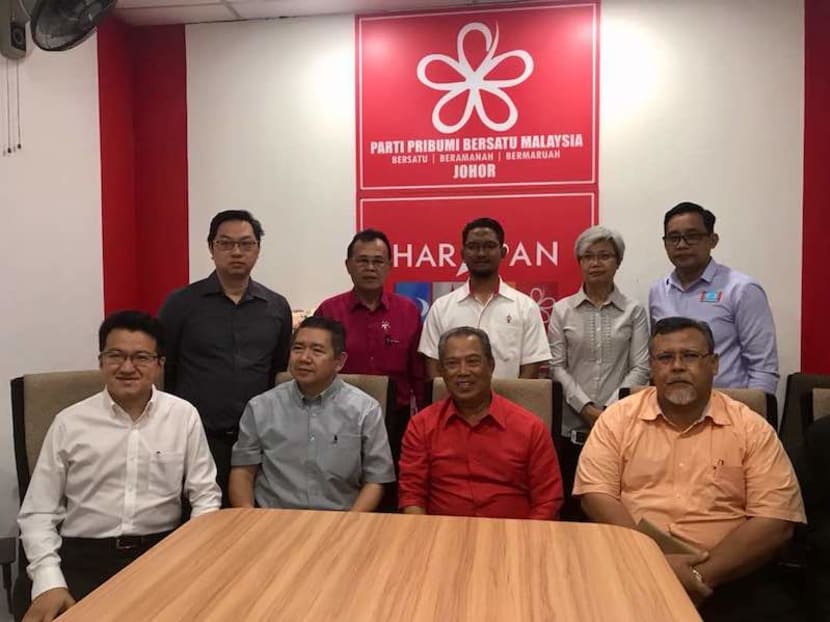 JOHOR BARU — Johor is set to be the frontline battleground state in the 14th general election, as the opposition coalition Pakatan Harapan (PH) seeks to unseat the ruling Barisan Nasional (BN) pact from the birthplace of its linchpin party Umno.
Parti Pribumi Bersatu Malaysia (PPBM), whose president is former Johor Chief Minister and ex-Deputy Prime Minister Muhyiddin Yassin, will be contesting in all of Johor's parliament and state seats, except those in Sekijang, Kluang, Batu Pahat and Bakri.
The bulk of 18 state seats under PPBM points to the party intending to secure the state and to form the next state government for PH.
"We believe that Tan Sri (Muhyiddin) can help the Opposition build on its 2013 successes in Johor," Johor PPBM Youth chief Norul Haszarul Abu Samah told Malay Mail.
"Many in Johor still view him as a leader as he did not leave Umno, but was thrown from the party due to his questioning."
Mr Norul Haszarul said PPBM has worked hard to make their presence relevant in Johor and was in fact prepared with the party's election machinery since late last year.
"To be fair, most of us were in Umno before and we knew how they work. What PPBM did was to improvise our strategies in line with the current situation," he said.
PH will likely have Mr Muhyiddin defend his Pagoh parliamentary constituency in Johor and also to garner support from the majority Malays in the state.
For many in Johor, Mr Muhyiddin is seen as a charismatic figure in the semi-urban and rural areas. The former Johor Mentri Besar also blends well with Malay voters.
Come April 6, Johor PH will officially announce all its parliament and state seat candidates for the state. The candidates from all PH parties - Democratic Action Party, PPBM, Parti Keadilan Rakyat and Parti Amanah Negara (Amanah) - are scheduled to be announced by the Opposition pact's national leadership in the state capital, which will also kickstart its joint election campaign.
With PPBM's aggressive strategy of garnering Malay votes, BN, especially Umno, will need to be prepared for the Opposition which has been constantly active in Johor.
Johor Amanah deputy chief Dzulkefly Ahmad said the party's state chapter has also been prepared for its election campaigns since late last year.
"For now, our focus is to strengthen the areas where our candidates will contest and at the same time, to support our allies in Johor PH," he said.
The party will contest only two parliament seats and 12 state seats.
On talk that the state Amanah chapter was sidelined following a reduction of seats by PH, Mr Dzulkefly said the party had to look beyond such matters.
He said the current objective was now to look at the bigger picture as their candidates have to understand that they will be contesting under the PH ticket.
A look at the voting pattern in the state in the last general election should persuade BN to look at the Opposition pact's progress in Johor.
In the 13th general election in 2013, the then opposition coalition of Pakatan Rakyat (PR) made huge inroads into BN's so-called "fixed deposit" state.
BN lost in five of the 26 parliamentary constituencies and 18 of the 56 state seats in Johor that year, in contrast to the single parliamentary constituency and six state seats won by opposition parties in the previous 2008 general election.
With that, Johor Umno information chief Samsol Bari Jamali said his party's state chapter has been working hard to reach out to Malay voters.
"In fact we are confident in retaining the state for BN. We are still in the midst of fine-tuning some small loopholes within the district polling centres (PDM) in all parliament constituencies in the state," he said.
Samsol Bari, who is also the Semarang assemblyman and Ayer Hitam BN chief, said this time round, Johor Umno worked differently from the past 2013 campaign.
"We have employed new ways and methods to reach out to our voters. Basically, I'm happy with Johor Umno's progress," he said, without elaborating further.
However, one of the decisive factors for Johor remains Chinese voters who were seen to have supported the Opposition that eventually made huge gains during GE13.
DAP is seen to be making headway in MCA's traditional areas in the state, following their success in the previous general election.
This time round, they are gunning for six parliament and 14 state seats in the state, where Chinese are the majority in most.
Despite that perception, Johor DAP publicity secretary Wong Shu Qi said the party believes that electoral change was a purely Malaysian effort and not just about one race.
"The last general election saw the DAP gaining some ground in Johor during a nationwide post-election trend that was termed the 'Chinese Tsunami'.
"This time round, if there is a change, we are making it a PH initiative which is a fully Malaysian effort," she said.
Overall, Ms Wong said the DAP is prepared and has been looking at various aspects as part of the party's strategy.
Based on the last election results, she said DAP has been tasked to support marginal seats and at the same time, to look into new or sudden seats that they managed to win from BN.
Johor has a good ethnic mix, with its Malay majority of 60 per cent and substantial Chinese and Indian voters, comprising 33 and 7 per cent of the population respectively.
The ethnic breakdown comes very close to the national average, making Johor a state that is observed closely for national voting trends.
The southern state is unique and important as it is the country's third largest state with about 3.7 million residents.
At the same time, due to rapid urbanisation and development efforts, especially in south Johor since 2010, the state is also seen as one of the country's main economic movers for the country.
Johor consists of 26 parliamentary constituencies and 56 state seats, making it the second largest state in terms of seats in Malaysia.
Johor has traditionally been an Umno and also an extension of a BN stronghold. After all, Umno was born at the Istana Besar in Johor Baru in 1946. MALAY MAIL ONLINE