Justin Bieber challenges Tom Cruise to a fight on Twitter
SINGAPORE — Things Justin Bieber has vowed to fight on Twitter include child hunger, cancer and "for what you believe in". On Monday (June 10), he added a new item to the list: Actor Tom Cruise.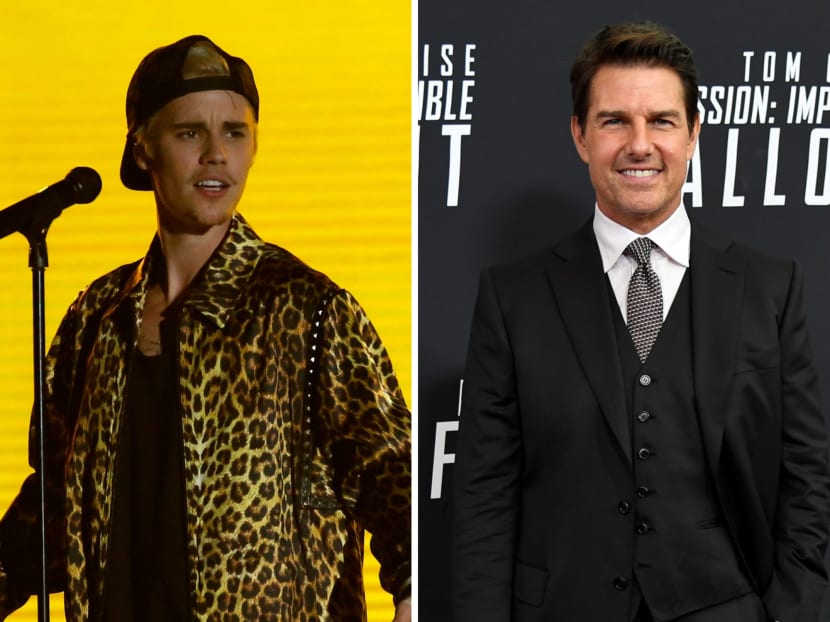 In his tweet, the pop singer tagged Ultimate Fighting Championship (UFC) president Dana White, whose mixed martial arts promotion company is well-known for holding fights within an octagon-shaped cage.
While Mr White has not replied to Bieber's tweet, retired UFC champion Conor McGregor was quick to jump into the fray, offering to host the bout as well as issuing a challenge of his own to actor Mark Wahlberg in successive tweets.
Nobody knows why Bieber, 25, issued the challenge to Cruise. Cruise, 56, is more than twice Bieber's age, and about 5cm shorter.
Neither has Bieber offered any explanation of his intentions, other than to post a follow-up tweet containing a fan-made parody video of Cruise's 1997 film Far and Away, which depicts Bieber getting beaten by Cruise in a fight.
Cruise himself has not responded to Bieber's challenge, although it was pointed out that Bieber did not actually tag Cruise in his original tweet.
Has Cruise even seen Bieber's tweet? Will Bieber vs Cruise ever happen? For now, nobody knows. The Internet's wait goes on.