Malaysian Bar urges respect for finality in Najib's SRC case
KUALA LUMPUR — Najib Razak's SRC International conviction should no longer be disputed as it has completely run its legal course, said the Malaysian Bar.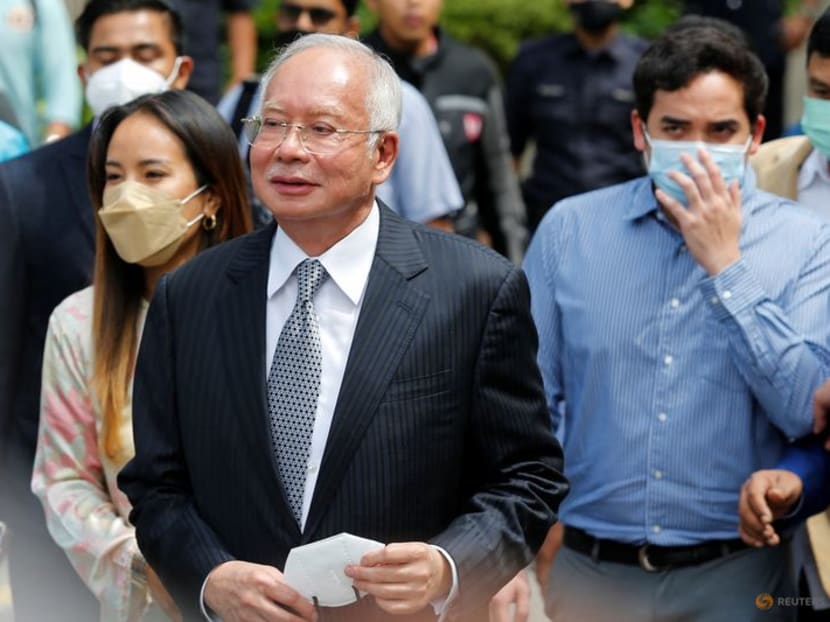 KUALA LUMPUR — Najib Razak's SRC International conviction should no longer be disputed as it has completely run its legal course, said the Malaysian Bar.
Although the Federal Court reached a split decision to reject the former prime minister's application for review, Malaysian Bar president Karen Cheah said the majority ruling stood.
Ms Cheah also said in a statement that a Malaysian Anti-Corruption Commission (MACC) investigation on former High Court judge Mohd Nazlan Mohd Ghazali, who first decided Najib's case, had no bearing as the agency was not the authority to oversee the judiciary.
She said any question about a judge's ethics and conduct should be the purview of the Judicial Ethics Committee under the Judges Ethics Committee Act 2010.
"Investigations by the MACC in this regard are not only without jurisdiction, but also begs the question as to why MACC has traversed into areas that are not within the scope of the MACC Act 2009, nor within competence of the MACC," Ms Cheah said.
Ms Cheah was believed to be referring to a letter purportedly from the MACC about Nazlan that has been circulating online.
Ms Cheah also said the sole dissenting judge in the Federal Court decision to reject Najib's review application did not nullify the majority decision.
She said any dissenting opinion only amounted to a difference of opinion and not grounds for a retrial nor did it establish any grounds for further review under Rule 137 of the Rules of the Federal Court 1995.
She said a difference of opinion cannot prevail over majority judgement and this should lead to no more litigation.
"If all it takes is for one dissenting judgment to give rise to the possibility of a fresh review upon an already decided judicial review, then there will be no end to litigation. It will also open the door to lawyers and judges being susceptible to 'unsavoury strategy' or 'outside influence' just to cause a situation of a fresh review to frustrate the course of justice.
"It cannot be overly stated that any other interpretation would be perverse and an abuse of the court process. As such, ongoing attempts to exploit a minority judgment to confuse the public on existing well-founded legal principles of our justice system only goes towards blank shots to undermine the faith placed by all of us in the Judiciary as our revered institution," she added.
After the full judgment was released, Najib's lawyer Muhammad Shafee Abdullah said they would use the dissenting judge's grounds as basis of the ex-PM's application for a royal pardon.
Mr Shafee said the minority judgment by Chief Judge of Sabah and Sarawak Abdul Rahman Sebli and the majority judgment will be presented to Malaysia's king for consideration to determine which was the "better judgment".
He also previously claimed the 4-1 decision against Najib was "not the end" for him in the SRC International case.
Last week, the majority decision by four judges on the panel rejected Najib's challenge against his conviction and jail sentence in the SRC case, and effectively endorsed the August 2022 decision of the Federal Court panel chaired by Chief Justice Maimun Tuan Mat which had ordered Najib to begin serving his 12-year sentence.
On July 28, 2020, Mr Mohd Nazlan Mohd Ghazali found Najib guilty of all charges in the SRC International trial, sentencing him to 12 years in prison and fined him RM210 million (S$63 million) in default five years imprisonment, which was upheld by the Court of Appeal on December 8, 2021. MALAY MAIL